Lara Croft Cosplay Looks Straight Out Of The Video Game
Carma Cosplay and Downen Photography collaborated to create the ultimate Lara Croft photoshoot.
The character Lara Croft is quite possibly one of the most recognizable video game characters. From her original debut in the first Tomb Raider game in 1996 to her most recent game in 2018, Shadow of the Tomb Raider, Lara has become an iconic video game protagonist.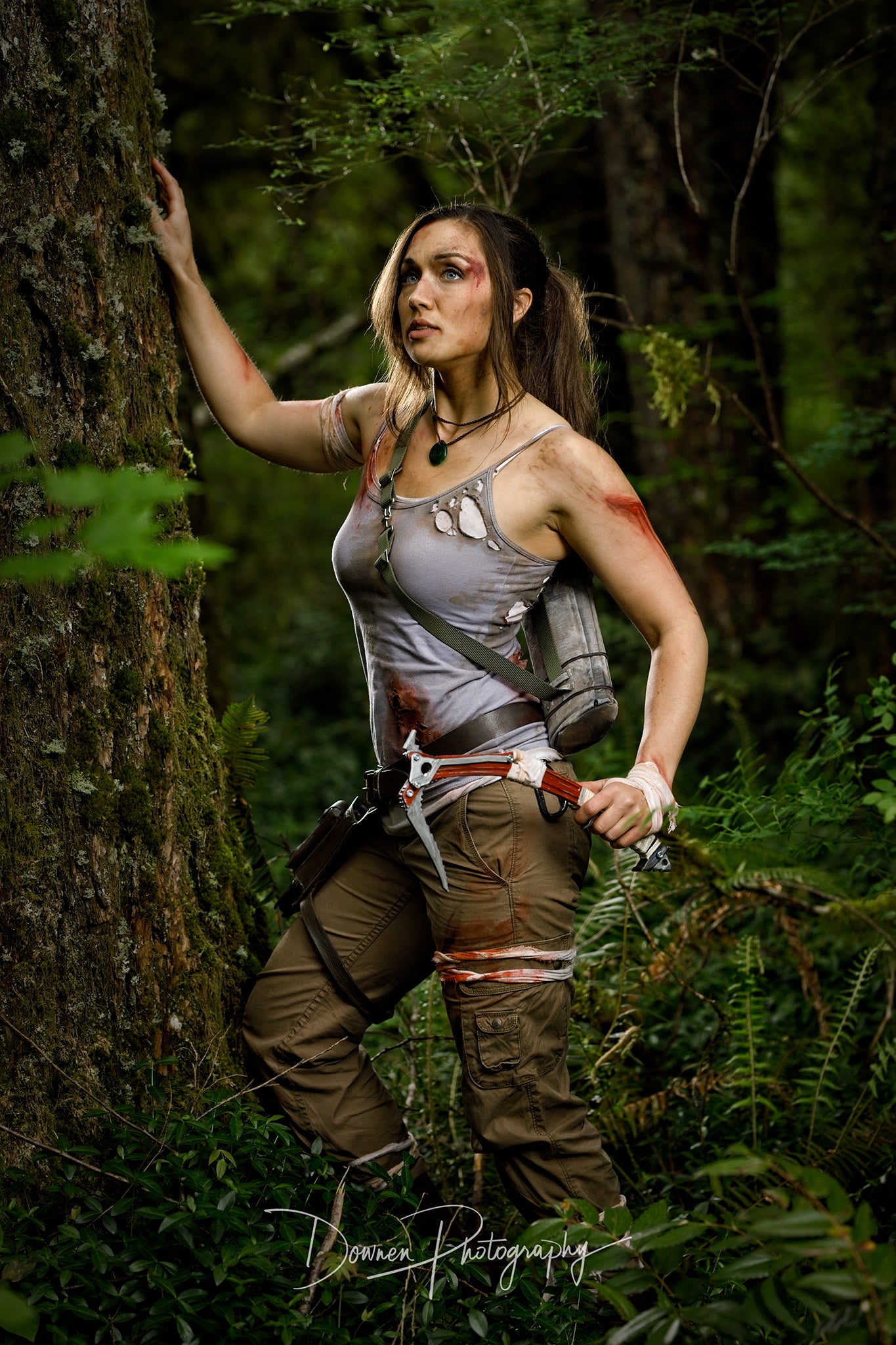 It's no surprise that cosplayers throughout the years have dressed up as Lara Croft. Emma from the cosplay duo Carma Cosplay has been a fan of the series for quite some time that she's recently made her own Lara Croft cosplay from the 2013 reboot of Tomb Raider.
The cosplay was made over in a little over a month which included a lot of weathering and prop making. The bow and quiver were made completely by hand by carving the bow out of wood and then staining it the correct color. The quiver was sewn and weathered and had fake arrows placed in it to look exactly like Lara's in the game.
The pants and tank tops were found on eBay and then dyed and weathered to match her look from the game. The weathering is certainly spot on from the dried blood and sweat stains to the ripped parts of the tank top to look as if she had been running through a thick jungle and gotten her shirt torn by the dense forest.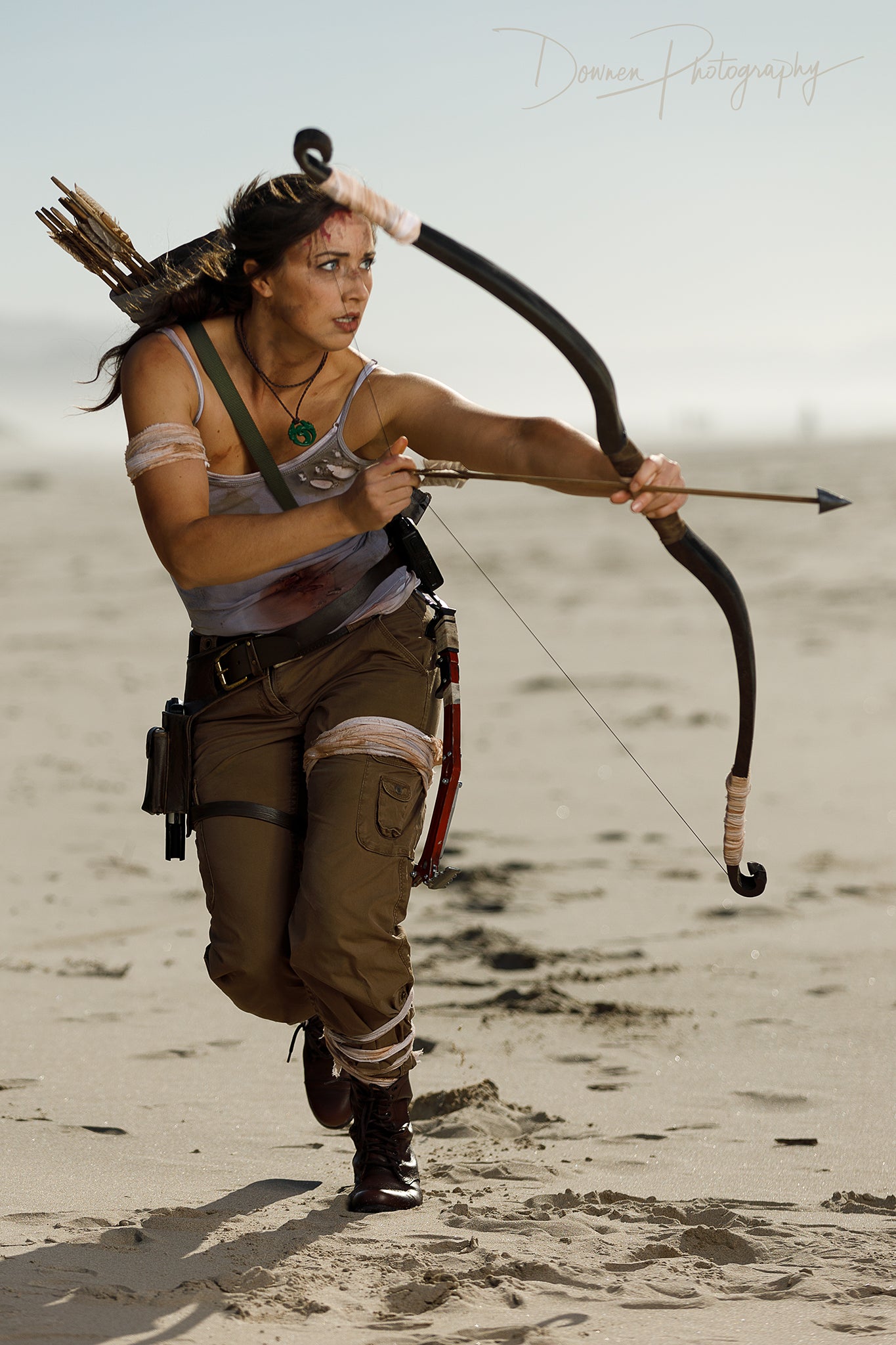 Emma went on a mini-adventure with photographer Downen Photography (Brett) to get the perfect shots as Lara. The two of them went into the dense forests of the Pacific Northwest to imitate the look of the thick jungles from Tomb Raider. Brett was able to capture Emma perfectly as Lara down to the incredible lighting contrast between both Emma and the dark forest around her.
This wasn't the only time they had photographed her Lara Croft cosplay, however. Back in the Fall of 2020, the two of them also took photos on a beach that looks almost identical to the Shipwreck Beach that Lara Croft finds herself on in the beginning of the 2013 Tomb Raider.
Between Emma's cosplay and Brett's photography, the two created photos that certainly look like they are screenshots of the game. We can't wait to see more photos from this shoot in the future!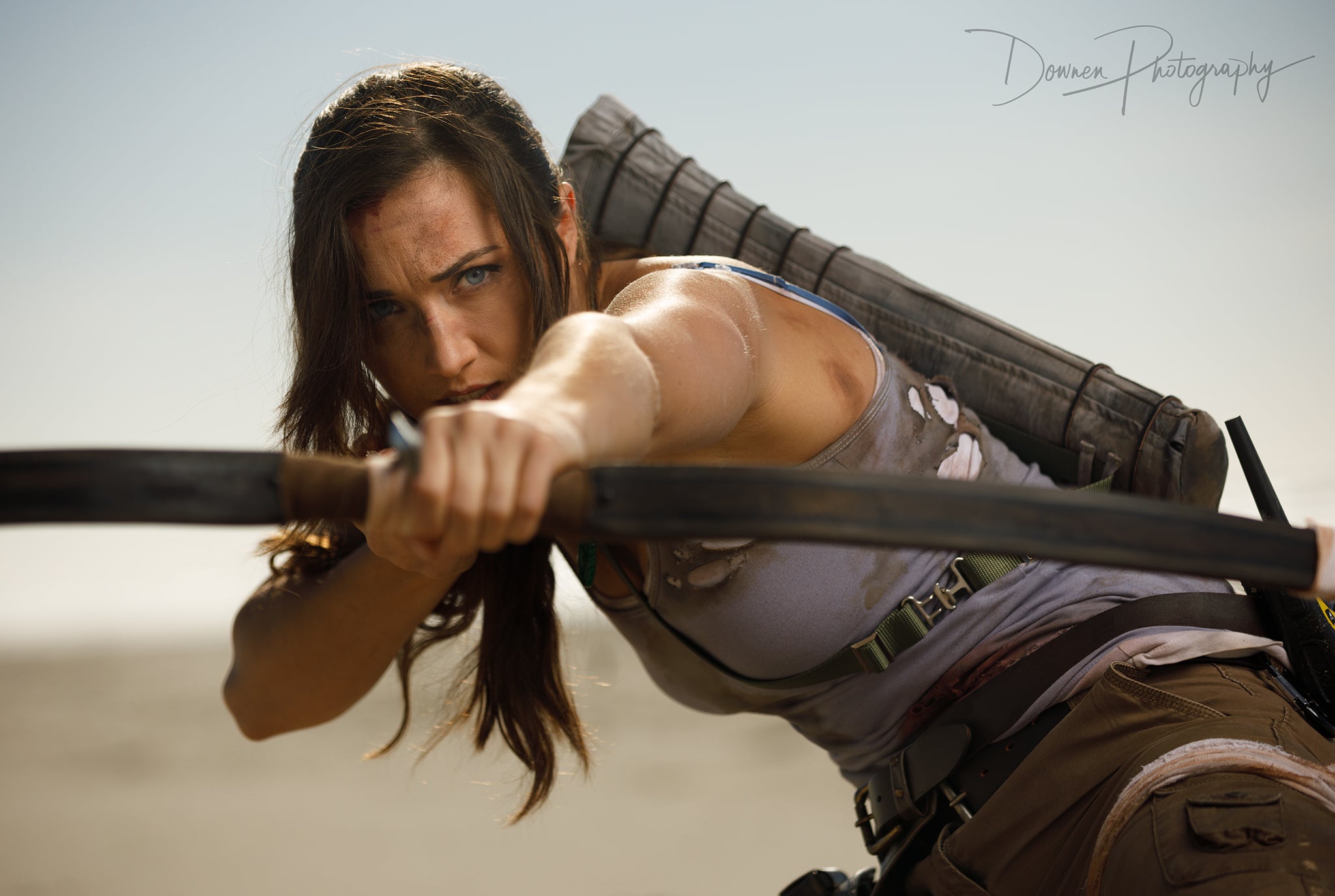 To see more of Brett's photography, be sure to check out his Instagram and website featuring full galleries of his work. To see more of Emma's cosplays, you can follow her on Instagram and Facebook.