Hollywood Costume Designer Ann Foley On Creating Fashion For Film/TV
The Agents of S.H.I.E.L.D. alum offers background and advice.
Ann Foley is easily one of the most eclectic costume designers working today, with credits that include Marvel's Agents of S.H.I.E.L.D., Netflix's Altered Carbon S1, and the upcoming Godzilla vs Kong, among other fan-favorite properties.
Foley, who grew up in Savannah, Georgia, received her degree in Fashion Merchandising at Georgia Southern University. She planned on working for a major clothing chain after college, but an opportunity to work on a film came up, and her whole life changed when she was introduced to the world of costume design.
Cosplay Central: Just to start from the beginning, how did you originally get into costume design?
Ann: I majored in Fashion Merchandising at Georgia Southern, and after graduation I made the decision to move to LA with $500 and one phone number. That number belonged to the legendary Costume Designer Aggie Rogers who I met through a family friend, and Aggie was kind enough to introduce me to her former Assistant Designer Hope Hanafin, who was designing her first movie. That was my first job in film.
CC: And that was right out of college?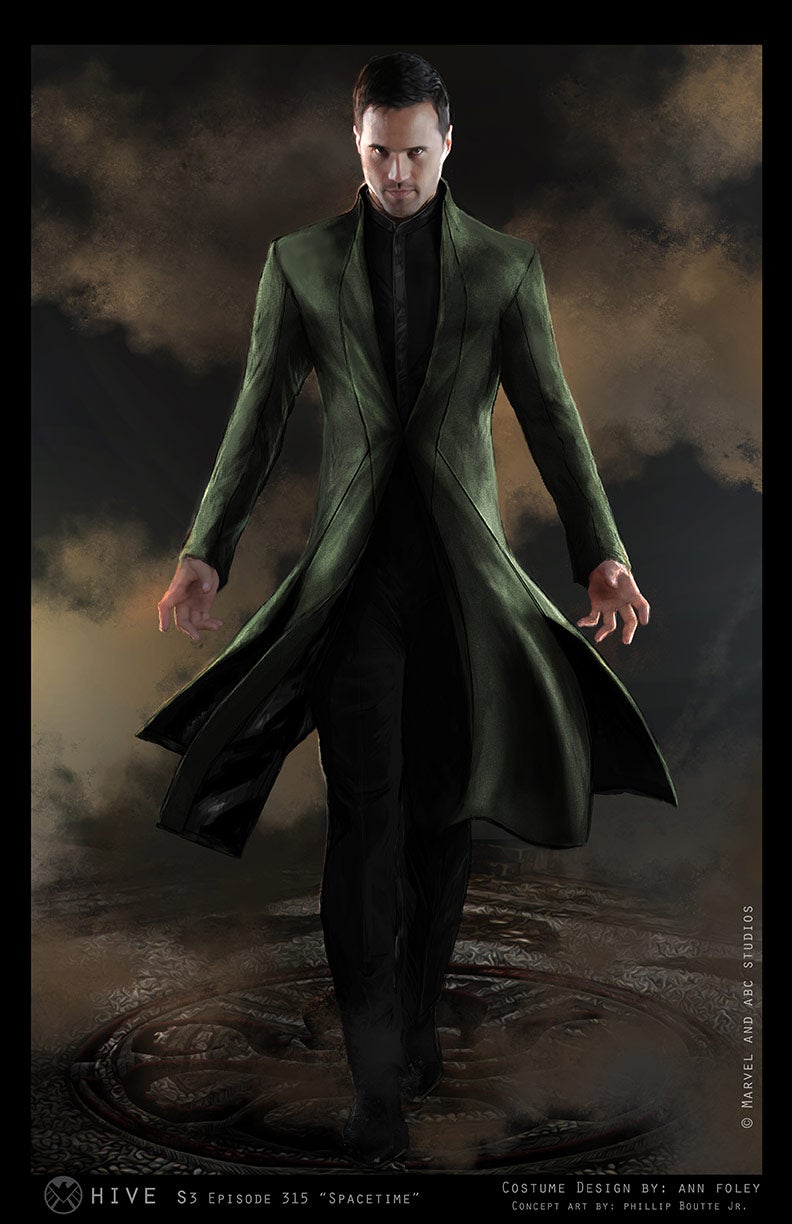 Ann: Yeah! I had just moved out here. I think it was my first week in Los Angeles and Hope hired me as the costume PA. It was a small, $3-million indie movie. So it was me, Hope, and the Costume Supervisor and that was it – just the three of us!
We all sort of did everything together and it was the best way to learn. Hope taught me everything I needed to know. She taught me how to age and dye, how to take care of the cast on set...essentially, she taught me how to be a costumer, and it was an incredible experience.
I was basically working for free, getting $500 [a week], and paying for my own hotel room. Not getting any per diem. But I didn't even think to complain. I had never been happier in my entire life. It was an incredible learning experience and it's what set me off on my path.
I met a lot of people on that movie. Made a lot of friends, who connected me to other Costume Designers. That was how I got connected with Costume Designer Deena Appel, who eventually hired me as a set costumer for the first Austin Powers movie.
CC: How would someone go about getting into this? Say they went to fashion college, or had even been cosplaying for ten years, could they make that shift?
Ann: I think for every person, that path is going to be different, but the bottom-line is don't give up. If you really want it, and I think that applies not just to Costume Design, but to anything you want to do with your chosen career - don't give up. Don't take no for an answer. Just keep pounding that pavement and it will eventually pay off.
I always tell anyone interested in a career in Costume Design to work on creating a background of references that are the building blocks of character building. Whether that is though photography, architecture, paintings, film, style blogs, etc., these are the tools we draw from when creating character. Costume Designers are essentially storytellers, giving visual cues to the audience about who the characters are in the story. It also doesn't hurt to have a background in sewing as well. It's important to understand construction & how a garment is put together. Especially when you start illustrating, otherwise you find yourself drawing a costume that can't be made, or at the very least one that won't look like the illustration. I don't illustrate myself, but work closely with the illustrators on where seams will go and how style line will be functional. It's like solving a puzzle!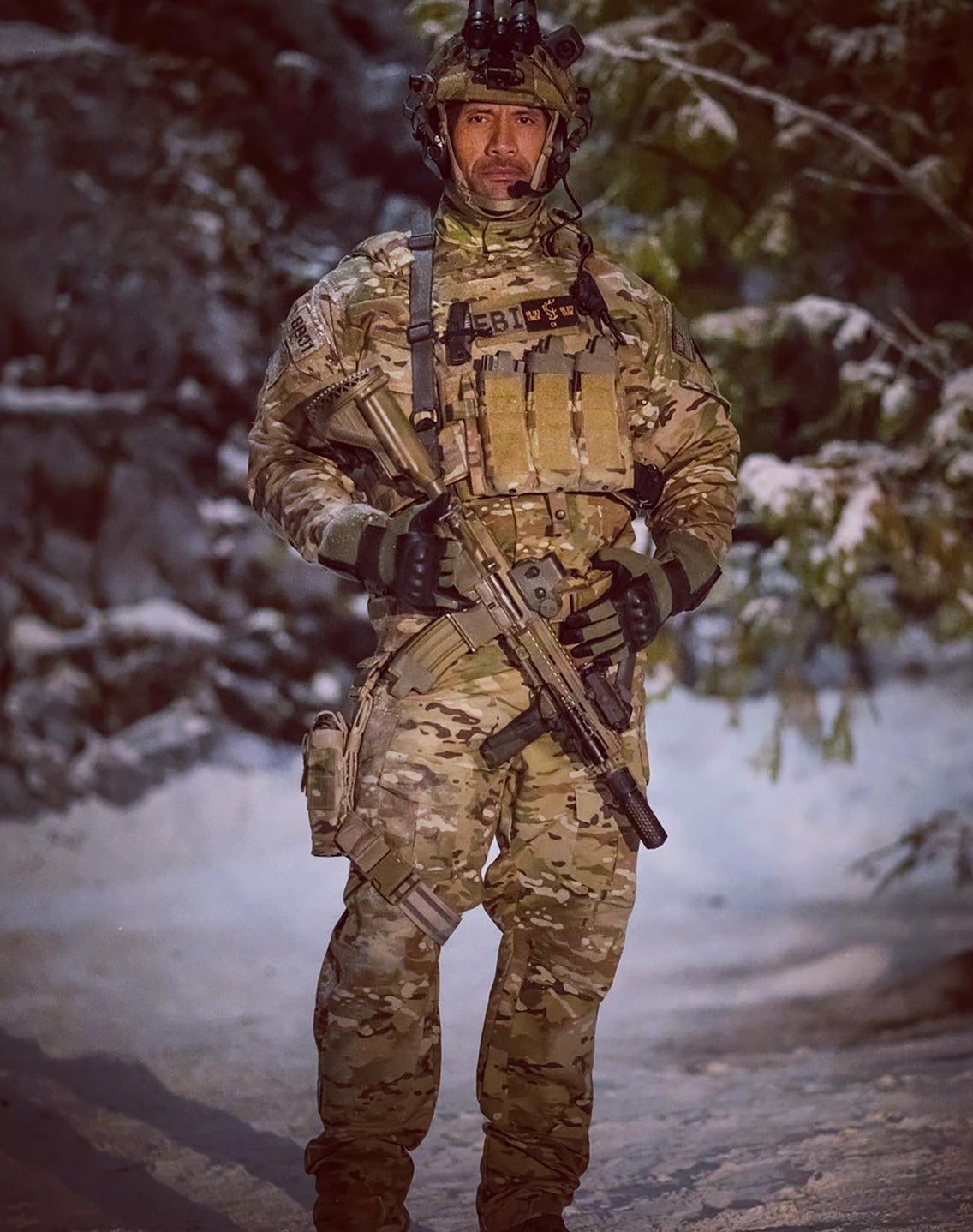 CC: A lot of misconceptions people have about costume designers is that you are actually going in there and physically making every garment from scratch. But that's not always the case. Especially for modern pieces, is there a lot of sourcing? Purchasing off the rack clothing? Building mood boards and look books?
Ann: It all starts at the script. We take our we take our cues from the script about who the characters are and what the needs are for those characters. Sometimes it's shopped, rented from a costume house or built in the work room. For a show like Agents of S.H.I.E.L.D. it was all of the above.
I think that mood boards are always incredibly important. For me, they will tell a story not only about what's in my head for the character, but also the palette as well.
CC: For setting the tone of a series through costumes, how does that work on an episodic series versus a film?
Ann: With Agents of S.H.I.E.L.D., for example, the first thing that pops into my head is the Season 3 arc with Fitz and Simmons. That was a story that we were trying to tell visually with subtle cues about where they were emotionally. When Simmons came back from being stranded on Maveth, we went with very neutral tones and we stripped away all of the patterns. It wasn't just about the obvious cues like her being in a sweatshirt, and comfortable clothes. It was really about the color palette and lack of texture to help show her mood head space. I really loved the idea of using color psychology to show Fitz & Jemma's emotional journey. With Fitz, I kept him in the blue tones that represent trust, peace and loyalty which were all important undertones in their relationship.
You can do that with episodic. You can tell a really great visual story with the costumes because you've got the arc of a season to be able to do that.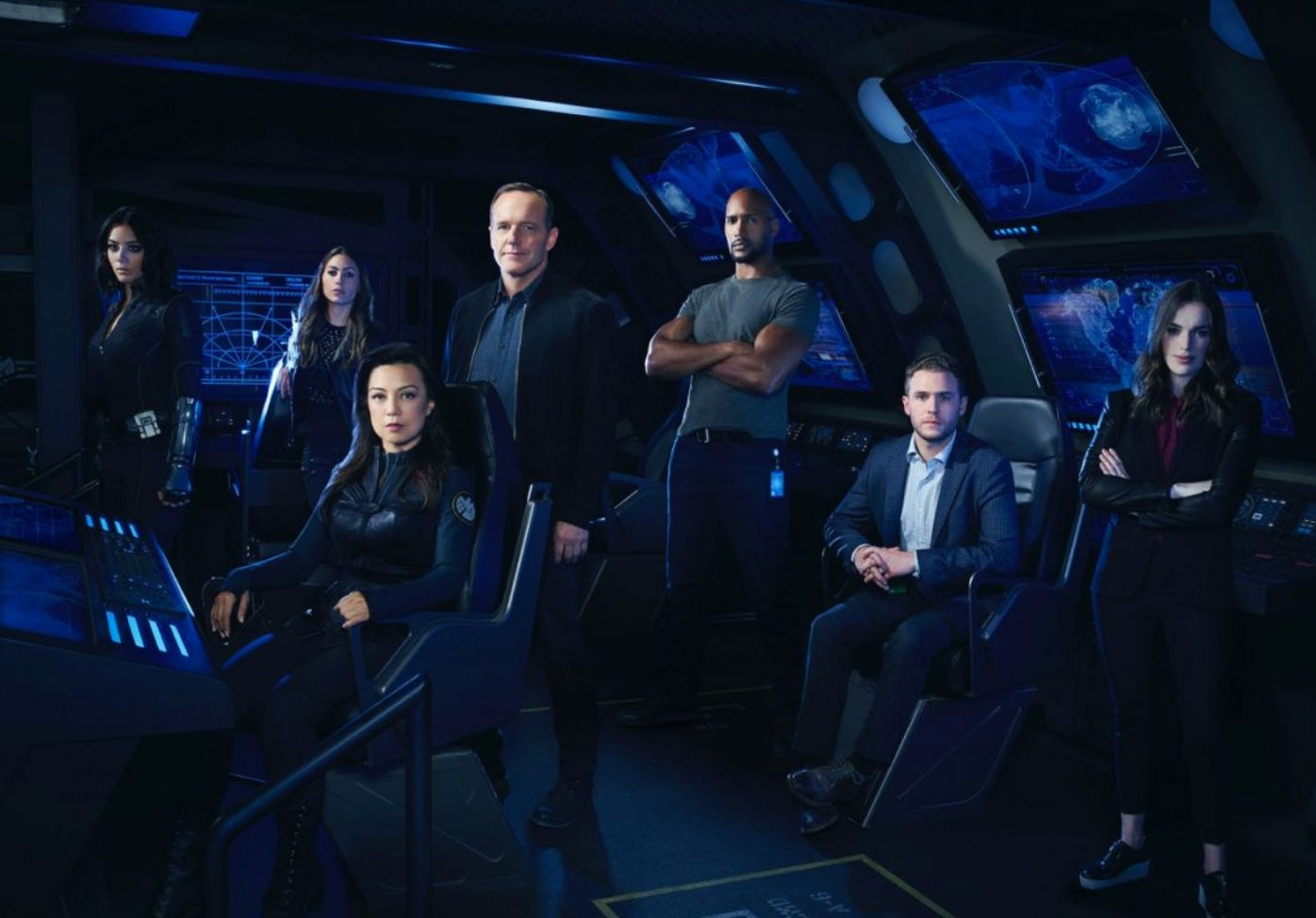 I worked really closely with Maurissa Tancharoen, who is one of the creators [of Agents of S.H.I.E.L.D.] in creating the look for all the characters. But the cast always brought really great ideas to the table. I'm always open to a great idea, it doesn't matter where it came from, if it makes sense for the character.
CC: It sounds so collaborative!
Ann: Yeah, it is! These are their characters, and I always want them to believe in their costume and what they're wearing. They have to wear it. And if they don't believe in it, I think it has an impact on their performance.
It is a collaboration on all fronts. From the Director of Photography to the Stunt Coordinator, the Production Designer, Hair and Makeup artists, the Prop Master, etc. I always end up having a close relationship with the Prop Master on every show I do because of how closely props can affect a costume and vice versa.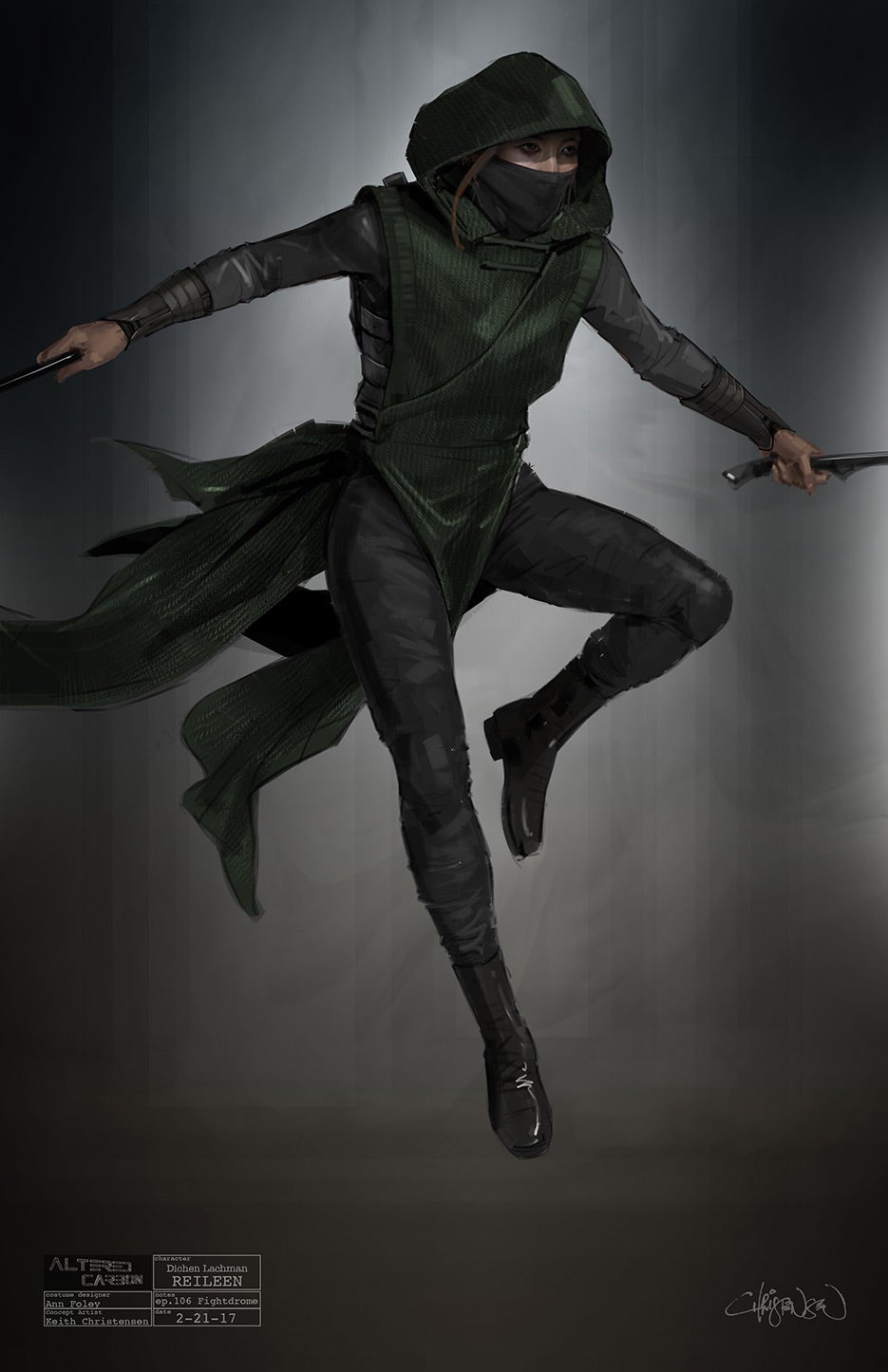 A great example of that is Reileen's Fightdrome costume in Season 1 of Altered Carbon. The first time that we meet her, she is in complete disguise, dropping down from a rig into the center of an arena. The costume needed to have not only freedom of movement for the intense fight choreography, but we also needed to see her pull the sword from a hidden compartment on her back. To achieve this, I had to work in tandem with not only Nevin Swain who was our genius Prop Master but my cutter/fitter and the Fight Coordinator as well. It was a great collaboration between three departments that resulted in an incredible scene.
CC: You can't really see it, but I have the biggest grin on my face because it was one of my favorite costumes from season one! The way it moved was just perfection.
Ann: Yeah, it was my favorites too.
CC: The costumes in Altered Carbon are so grounded in the real world, even though it's a sci-fi series.
Ann: That was an intentional choice made by Laeta Kalogridis and Steve Blackman who were the show runners and Miguel Sapochnik who directed the pilot. We wanted the audience to have a visceral reaction to the look and feel of Bay City. We wanted the clothes to be recognizable, but recognizable with a twist. Blade Runner was a big influence for the design
CC: What were your thoughts when designing the Meths in Altered Carbon?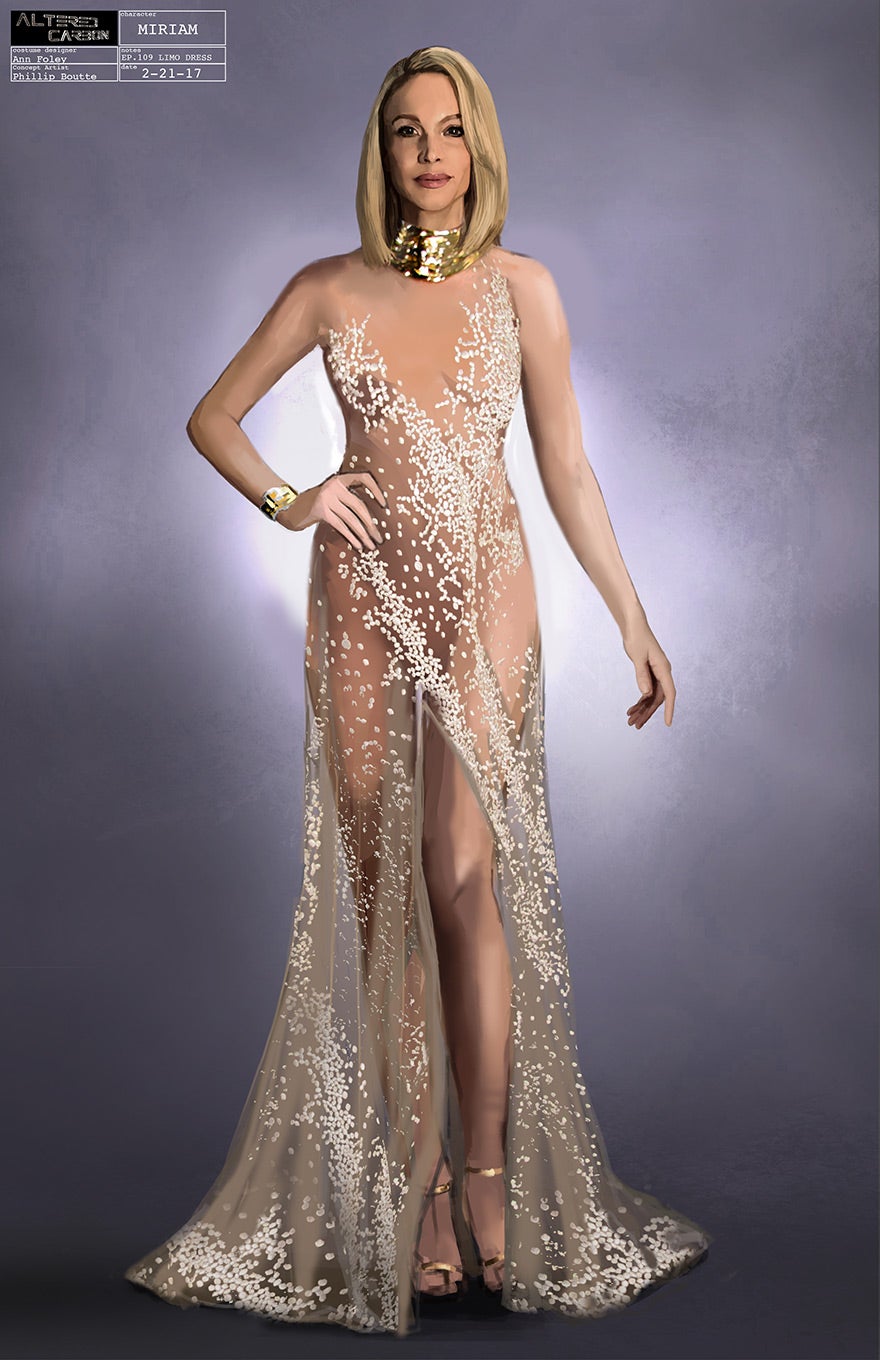 Ann: We wanted to show the contrast between all levels of society in Bay City, especially the difference between the Grounders and the Meths. Where the Grounders are more colorful, textural and layered, the inspiration for the Meths was based on the color and texture of clouds – everything was light and ethereal. The Meths looked at the body as an accessory. They could change their body or sleeve as it's called on the show, like you change your clothes or your jewelry, which was a really fascinating idea.
CC: It really showed the class difference.
Ann: Those were some of my favorite costume fittings. The Grounders.
CC: They look so lived in! Even the extras, in the background, they looked like they had been living in those outfits most of their lives.
Ann: And everything served a purpose. When you start looking at some of the individual pictures of the Grounders that we did Season 1, each individual costume had a story behind it and told you who that person was and what purpose they served in the world of Bay City.
You can see more of Ann's work this year, when Godzilla Vs. King Kong and Masters of the Universe comes out. We hope to check back with her later this year so we can deep dive into those costumes! To see more of Ann's work, you can check out her website at http://annfoleydesign.com and follow her on Twitter.