Check Out Scarlet Witch's New Costume In Doctor Strange In The Multiverse Of Madness
Wanda Maximoff is ready to unleash her chaos magic in the new Doctor Strange.
A new trailer has dropped for Doctor Strange in the Multiverse of Madness this Sunday during the Super Bowl and with it a bunch of new footage of Marvel's biggest movie of the year. The film will center around Dr. Stephen Strange, who casts a spell and opens the door to the multiverse.
One of the most anticipated characters to play a part in the Multiverse of Madness is Scarlet Witch. Wanda Maximoff had previously been seen in last year's WandaVision, having finally donned her title as the Scarlet Witch. The season finale of the show had also revealed her new outfit, which also showed off her headpiece similar to that of the comics.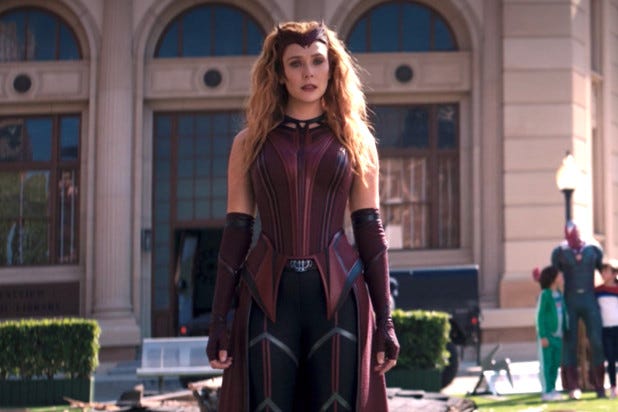 Now, Wanda's outfit in the Multiverse of Madness expands upon the one previously worn in WandaVision. Rather than the sleeveless top, she is now wearing sleeves that wrap around her thumbs. The colors are also a much deeper red and have new dark detailing on the front of the chestpiece, which could signify her becoming more attuned to her chaos magic.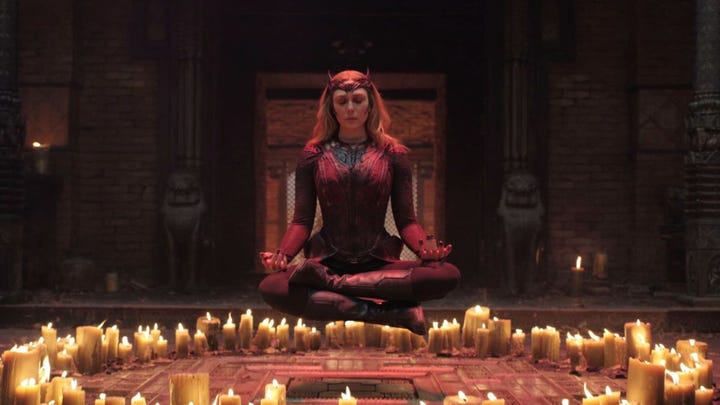 The headpiece is also slightly different to her previous look, as it is no longer completely solid. The previous areas which were almost black in color are now see-through. In addition, the headpiece also has a more grooved texture that matches the darker textures in her new outfit.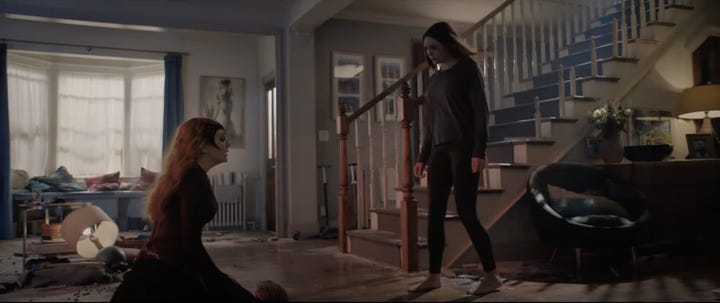 The new trailer also shows Wanda encountering another version of herself in what appears to be an almost identical home to her residence in Westview. Since there will be multiple Scarlet Witches in the Multiverse of Madness, it will be interesting to see all of the different costumes her variants will wear throughout the film.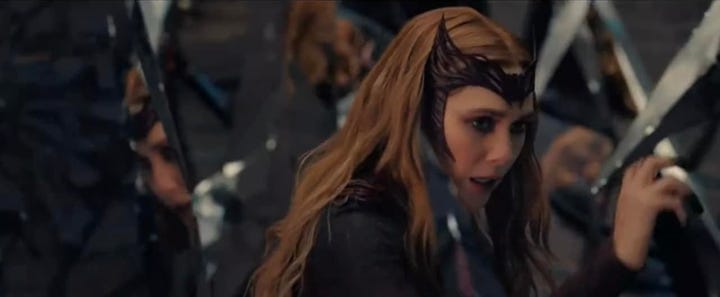 Nevertheless, Wanda's new outfit looks like a complete upgrade compared to her WandaVision prototype. Whether she will don the cloak remains to be seen, but regardless, this will be a fascinating film for the Scarlet Witch with all of her costumes to come.
Doctor Strange in the Multiverse of Madness arrives in theaters May 6, 2022.