Cosplayers Pay Touching Tributes To Chadwick Boseman
Black Panther cosplayers from around the world give tribute to how Chadwick Boseman inspired them.
The pop culture community was devastated over the news of Chadwick Boseman's passing last Friday. Chadwick Boseman was a king as well as a hero and inspirational figure for many cosplayers.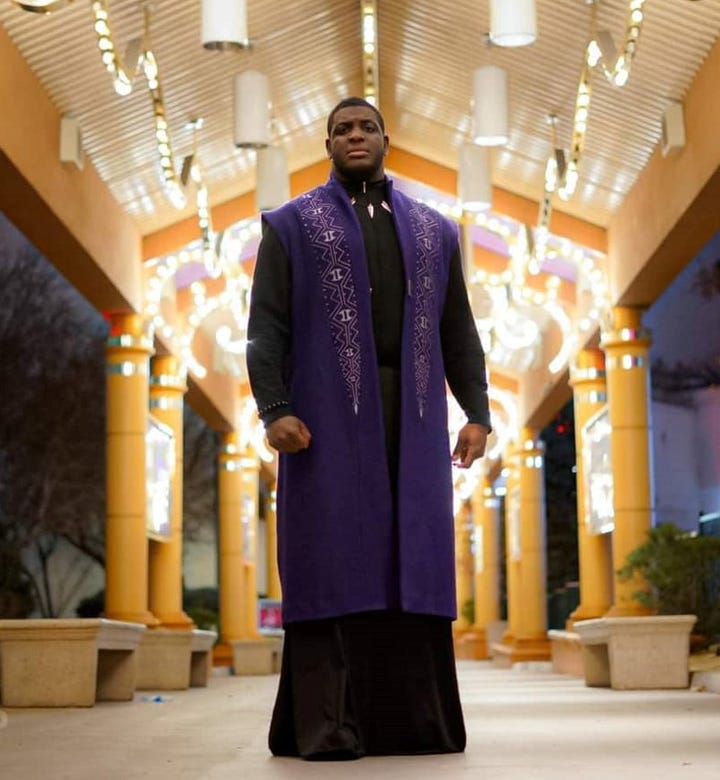 During his time filming Infinity War, Black Panther, Endgame, and other projects, he was diagnosed with Stage 3 Colon Cancer. Despite this, he still played the King of Wakanda in between treatments and surgeries, showing that he was truly a hero who went through so many hardships to bring the Black Panther character to the big screen.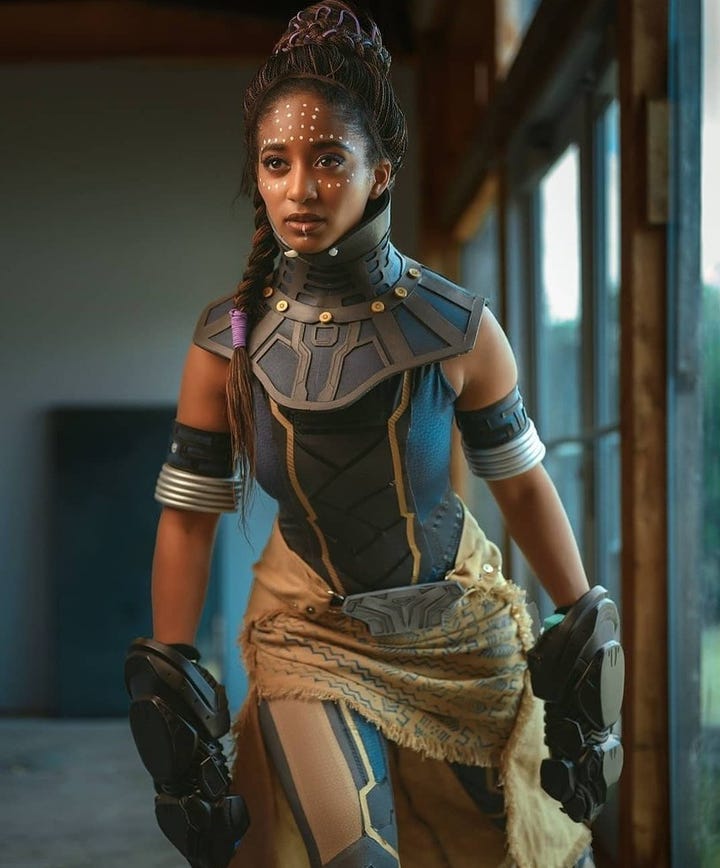 The news of his death has been hitting many cosplayers hard, but they also have looked back at his legacy to help continue it.
"He wasn't just an actor, he was a man, a husband and a son with a goal which was not only to inspire fans but to inspire all cultures for generations to come" Black Panther cosplayer Boykins_cosplay wrote to Cosplay Central. "I myself have strived to accomplish that same sense of not only inspiration but change. Not only in my local community but nationwide communities especially the cosplay community."
NyvednaProductions, a Shuri cosplayer, also wrote, "For the black community, he gave us pride in ourselves; the world he gave us a hero; the children a role model. He transcended roles and expectations with grace and talent, and did so much in such a short time. He is the epitome of what I want to do as a cosplayer and as a person. To be someone who inspires, encourages, and empowers others to do good and be good in this world."
Vibranium.cosplay, a Black Panther cosplayer known for his light up suit, gave his tribute in a video, and explained how Chadwick gave him inspiration and hopes to have it continue on: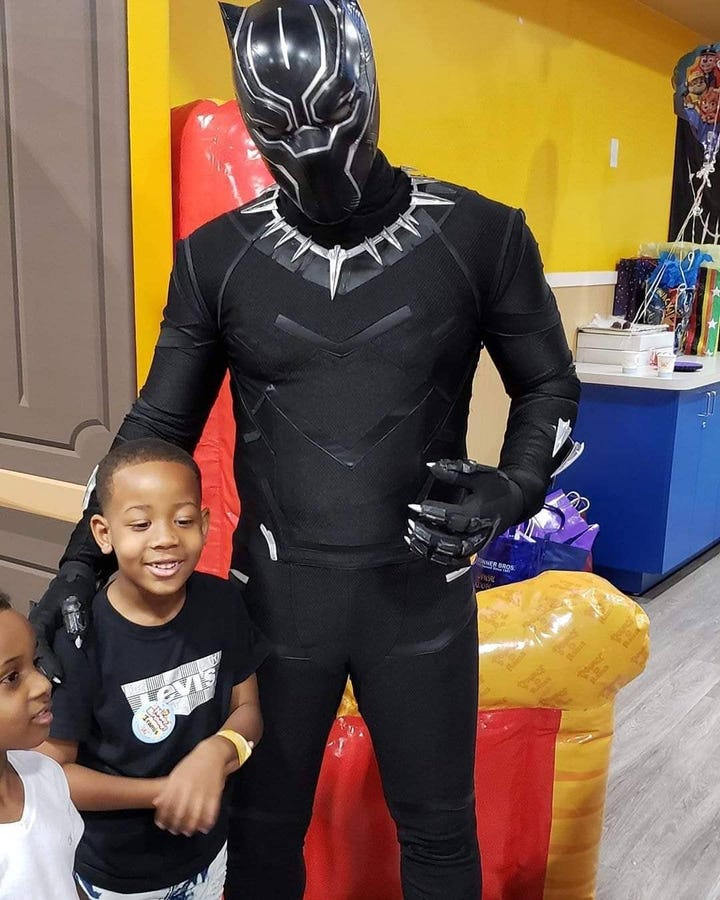 Converse_Ninja, another Black Panther cosplayer, told us why Boseman's legacy meant so much to him, "Chadwick Boseman portrayed a hero, a king, and multiple legends on screen. He did charity work. He spoke with kindness to those he met and constantly told others to reach for their dreams. In his passing we find he was doing it all while battling with cancer. Both in life and in death he's inspired me to work for my dreams and continue helping others."
Cosplayers also went into detail about how Boseman's role as Black Panther and the movie as a whole changed the superhero world to give black cosplayers a mainstream Hollywood superhero.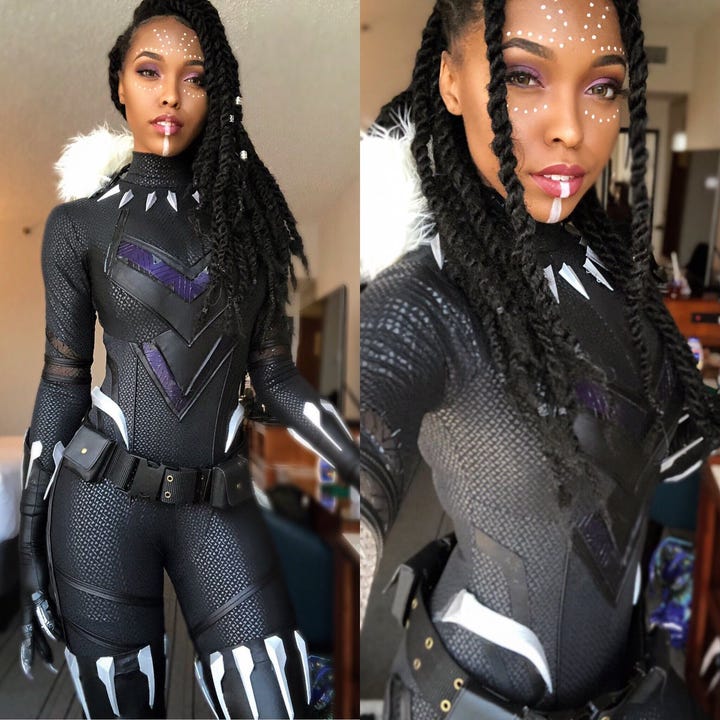 "Black Panther was one of those films that drastically changed how I looked at the prospect of black superheroes," cosplayer CutiePieSensei, who is known for her Shuri Black Panther cosplay, wrote to Cosplay Central.
"While he wasn't the first by any means, seeing him not only represent a completely independent and supremely advanced civilian full of people that look like me, but be SO FREAKIN COOL while doing it was hugely impactful. He helped prove that we can be awesome not just to ourselves, but globally. As a black cosplayer especially, having this world be recognized and being able to fit in it when we feel so excluded from other universes that are mostly white, it was amazing to finally have characters to cosplay that were MAINSTREAM. Not a sidekick, but the main hero. I'm sad that I never got the chance to meet him to tell him how much he impacted me in person, but he will ALWAYS be Black Panther to me. He was so skilled and held his head high through all the pain he was going through...I wish we knew enough to give him more roses while he was still here."
Shawshank.Props, a Black Panther cosplayer who had met Boseman at a previous comic-con, described how the movie and Boseman changed his life. "Following his Marvel debut, as the Black Panther in Captain America Civil War, Chadwick Boseman was announced to speak at the Marvel booth at San Diego Comic Con in 2016. That year I was also attending. I couldn't pass up the opportunity to see the actor who has done Justice to a character that I've admired for many years. I designed and created a special Black Panther costume just for the occasion. I remember waking up early that day, so I may attend the conference on time. In traditional convention fashion, I arrived late, the area was packed."
"An ocean of adoring fans, crowded around the stage, as security held them back. I don't know how, by Fate smiled upon me that day. Surprisingly, Boseman noticed me wearing my Black Panther cosplay. He gave me clearance to come up on stage and stand by his side as he spoke to the media. I was accompanied by two other amazing Black Panther cosplayers. All three of us were wearing masks, but you can only imagine the expression on our faces. During a press conference, he kept looking back at us, smiling... genuinely smiling as if the three of us are enhancing his convention experience. At that moment I felt that he was a fan as much as we were. I was blessed to have him autograph my armor, that day. This is a memory I will always cherish. His death came as a shock to the world, personally I was in disbelief. He have inspired a generation , he have been a symbol of change. He has meant so much to a lot of people, and his memory will live on."
The world certainly needs more heroes like Chadwick Boseman, and the cosplay community can certainly help carry on his legacy. Rest in power, king.