The Best Black Friday Deals For Cosplayers And Crafters
Cosplay duo Cowbutt Crunchies has compiled a list of all the best Black Friday deals.
Cosplayers Cowbutt Crunchies favorite time of the year has arrived and they have brought their yearly roundup of Black Friday sales for 2020. The list includes many different categories for cosplayers such as wigs, lenses, patterns, fabric, and makeup. All of the sales are available online so it makes shopping even easier and safe from home. Check out the full list below and happy shopping!
Wigs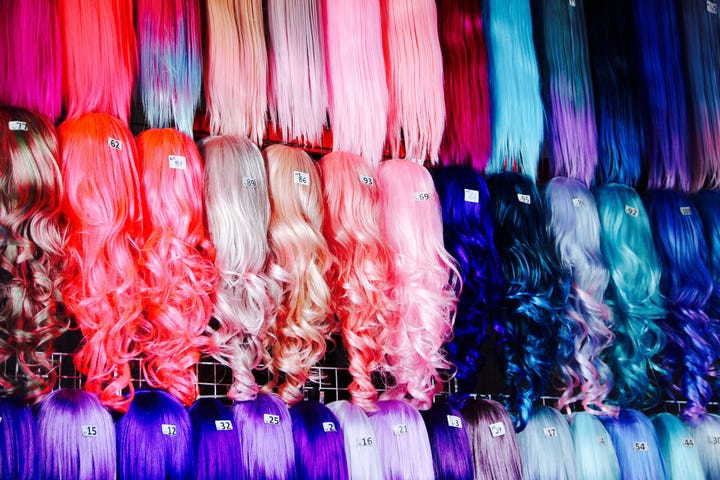 Lenses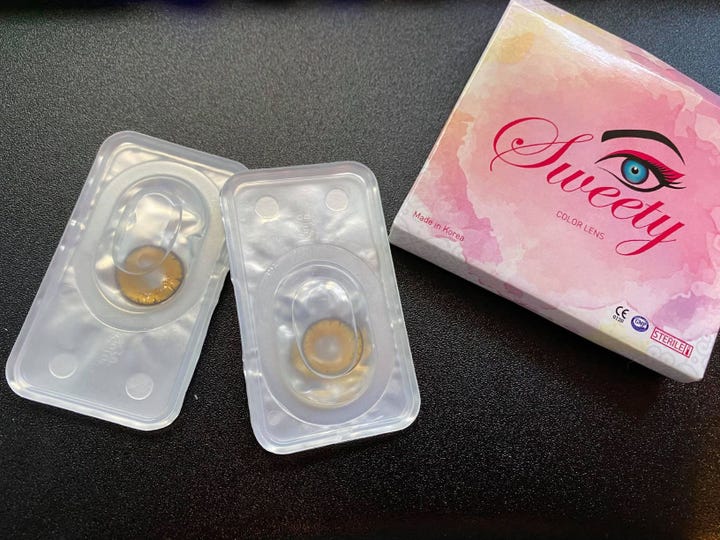 Uniqso - 11/23-12/1: Up to 60% off lenses, with free shipping over $39 + free goodie box over $100. Sales will also stack with our coupon code CBC for an extra 10% discount (up to 70% off total) with the above link
Honeycolor - 11/19-11/30: up to 60% off select lenses
Pinky Paradise - No announcement yet, but expect a yearly sale. Last year included all yearly lenses $13.99, all monthly lenses $8.99.
Patterns & Misc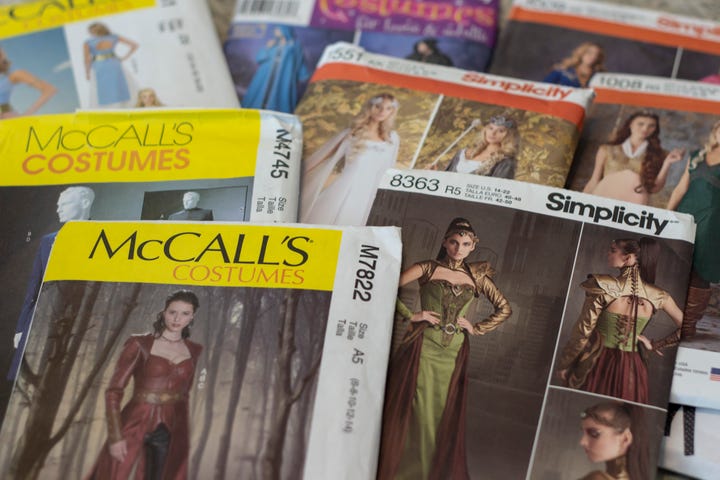 11/25-11/30: 10% off The Art of Extreme Wig Styling ebook
15% off The Art of Extreme Wig Styling softcover plus free mini print with purchase
The print shop is re-opening 11/25-11/30 only! 20% off all prints
AmazonMandy - 11/23-11/27: 20% off all costumes & prints with code 20AMAZONS
Cut/Sew - 11/20-11/27: Patterns up to 30% off and apparel up to 35% off with a new flash sale every day
Jedimanda - Starting 11/24: Creative Cosplay softcover available for $24.95, plus free signature and bookmark
11/26-11/29: 10-25% off tutorial books and patterns
Demonia/Pleaser through Nov 30:
Save 6% on purchases up to $60 with code BLACKFRIDAY1
Save 9% on purchases $60-$119 with code BLACKFRIDAY60
Save 12% on purchases $120-$249 with code BLACKFRIDAY120
Save 15% on purchases $250+ with code BLACKFRIDAY250
Redthreaded Corsets & Costumes - 11/24-11/30: 10% off site-wide with code THANKS20 $70 select fit samples 30% off digital Etsy patterns and misc markdowns
Amazon - Black Friday and Cyber Monday week: Amazon will regularly post one-off deals that are good for a limited time each day. There is usually a handful of crafting machines available, such as Brother Embroidery machines or Cricuts although nothing yet craft-related in their previews.
Fabric & Craft Supplies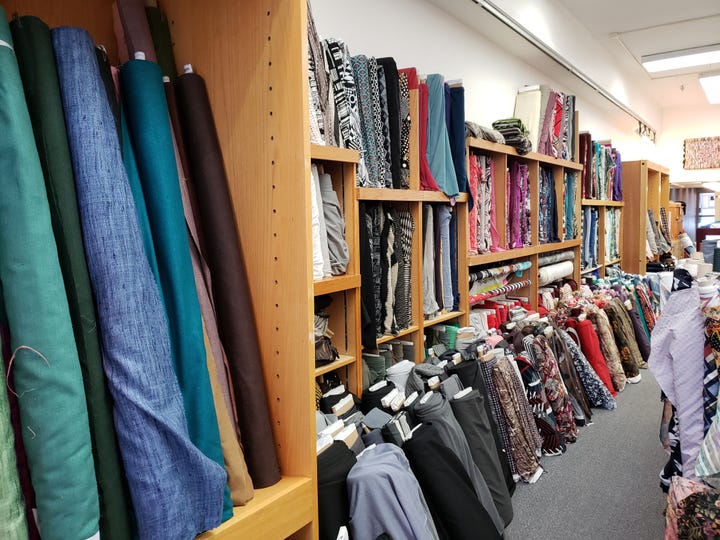 Joann Fabrics

11/27: 25% off total purchase
11/28-11-29: 20% off total purchase
11/25-11/28: 50% off on one reg price item
11/25-11/28: 50% off on one reg price item
11/25-12/02: 40% off on one reg price item
11/29-12/02: 50% off on one reg price item
12/01-12/02: 20% total purchase on buy online pick up at store
11/25/11/29: Cricut Maker Doorbuster Sale for $299
Silk Baron - No Cyber Monday sale yet, but expect an announcement to be coming soon!
Fabricland Canada - 11/27-11/29: 50% off many items including notions, trims, fabrics, and foams
Michael's - 20% off regular price purchases through Christmas
Tandy Leather - Through 11/29: Various discounts on hides, tools, and other items
Makeup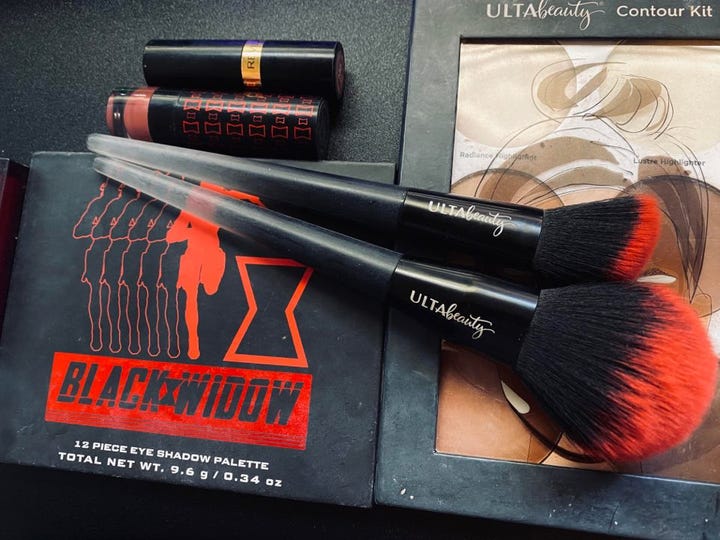 Algenist - 11/22-11/30: 30% off sitewide and free shipping
All this week:
30% off brow, palettes, blush, & bronzer
50% off lip, glow, contour, stick foundation, & eyeshadow singles
Free glitter vault with the purchase of any two 30% off palettes
11/20-11/28: 25% off sitewide
11/29-11/30: 30% off sitewide
Dermstore - 11/24-11/28: Up to 30% off select brands
Kiehl's - 11/24-11/30: Various daily deals
KimChi Chic - 11/16-11/29: Buy one get one free with code BOGOFREE
Laura Mercier - 11/22-11/30: 25% off sitewide or 30% off orders of $150+
11/20-11/29: 30% off sitewide
11/30: 40% off sitewide
Smashbox - 11/22-11/26: 30% off sitewide
Sephora - Lots of varying product discounts, plus free shipping with code FREESHIP
Sigma - 11/17-12/1: 40% off sitewide
Stila - 11/27: 40% off sitewide
Too Faced - 11/23-12/1: 30% off sitewide with free shipping
Ulta - Various Black Friday Daily Deals starting this week