How To Prepare And Enter Virtual Cosplay Competitions
Here are the best ways to enter online cosplay competitions in 2021.
Cosplay competitions as we know them have changed drastically since the onset of COVID and the restrictions that came after. When cons began to shutter their doors, cosplayers had to find new ways of motivating their craft.
As conventions postponed their dates for a year or more, others turned to a digital format to keep the motivation going. For cosplayers, this meant taking their costumes from the con floor to a virtual setting; and for many, this became a huge demotivator in completing costumes.
Fortunately, conventions quickly adapted and learned that, indeed, the cosplay scene was not 'dead in the water' during COVID. In fact, a new age of virtual cosplay competitions was born. The results have been hugely impactful in the community, influencing motivations and giving cosplayers deadlines to reach.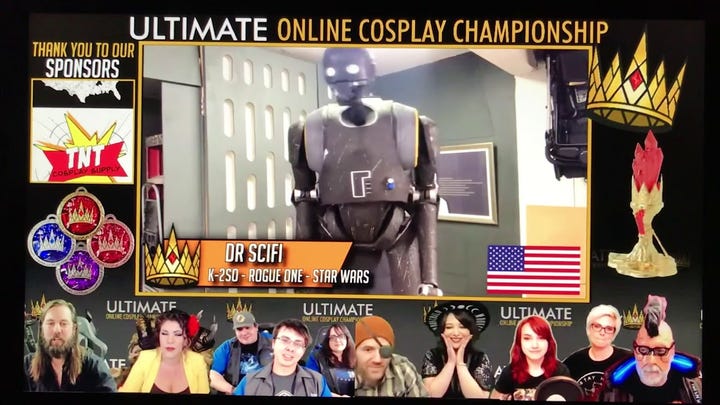 Are you ready to compete virtually?
So you've decided to try your hand at virtual cosplay competitions. Congratulations! It can be difficult to see the benefits of virtual competitions if you're new to the scene, but competition organizers have found ways to morph in-person competition aspects like the green room to a virtual format -- like using Discord chat rooms as green rooms where cosplayers can connect and network before the show.
The only difference in deciding to try virtual competitions is your openness and willingness to try new things! If you think you've got the optimism for a new challenge, then you are ready.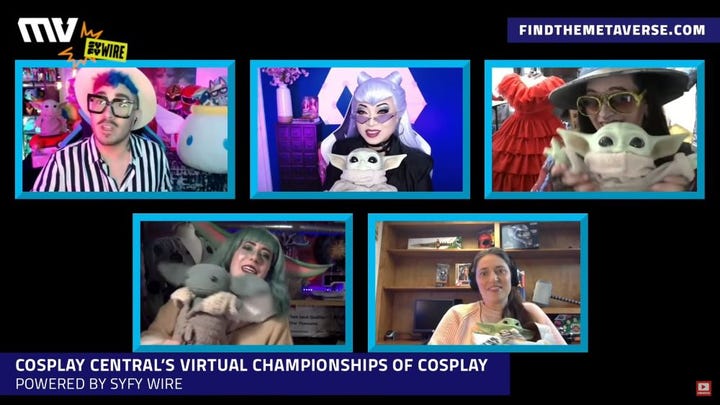 Prepare Your Materials
Virtual competitions are going to require a lot more planning and photo/video work than an in-person competition. The time you'd spend in the 'green room' at a physical venue is now converted to time spent on preparing your materials for submission.
Here are some items you'll want to keep in mind when prepping your submission: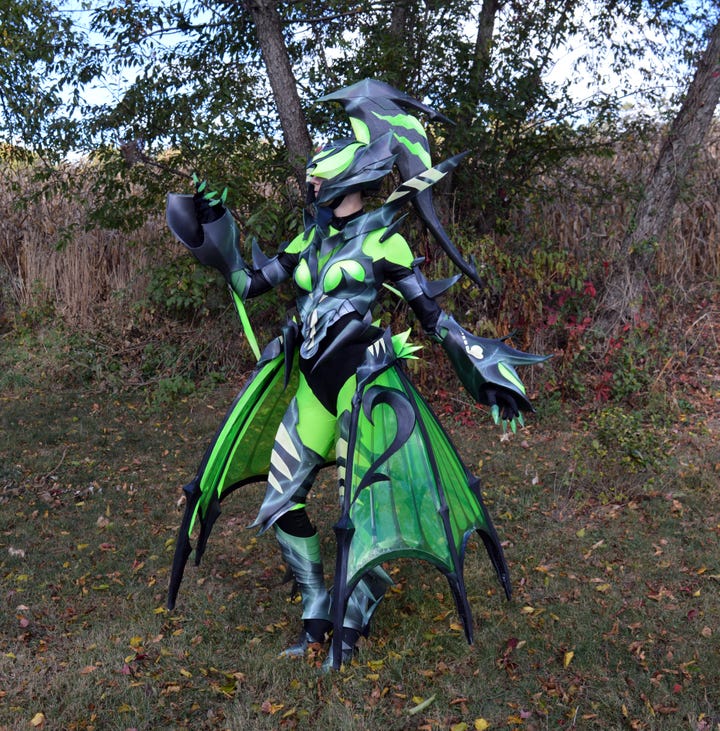 Video: Many virtual conventions require a video (or several) of your cosplay. These must typically be unedited, so make sure to have your cosplay ready for movement and to showcase that movement in your video presentations. This was my overview video for GlitchCon 2020 for finalist selection.
HD Photos: Your judging will be based SOLELY ON DIGITAL ITEMS. Your biggest goal is to showcase the details and best parts of your costume in your photos. I'll go more into this below.
Additional Shots: I've submitted extra videos of different special effects for my costume that aren't always visible in an overview video. Organizers typically would like to see MORE versus less of your work, so have extra videos on-hand if you want to really highlight the showstopping parts.
What's Most Important?
The requirements mentioned above seem very simple, but remember: this is ALL the judges get to see. They won't get to touch your costume or see it in person, so what you submit is it!
Here are some simple rules to help guide you through submission and entry:
Pick your favorite parts of your costume, and focus photos/videos on highlighting these parts! Do you love the embroidery? Show up-close photos to highlight this!
High Definition, please. The judges won't be able to see your details in person, so fuzzy photos will only serve to work against your best interests. Always take photos and videos in HD.

Don't be afraid to explain more about your costume in some extra videos. Many organizers will request explanatory videos from you in addition to costume videos. Let your personality shine through, and explain your favorite bits.
Take photos/videos in an environment that makes sense for your costume. Remember, competition organizers are also, in the end, doing competitions because it benefits their company in some way. Submitting items that aren't good to showcase simply because you've taken photos in your bedroom, for instance, will unfortunately not pan out well on screen. This, in turn, is difficult for the organizers and can actually eat a chunk out of your points since the 'overall look' of a costume isn't just the costume itself but also how it looks in the items you submit. Take the time to go to the right location for your photos and videos, and the benefits will be seen in the judging process.
Participate in pre-judging opportunities. You miss out on meeting cosplayers face-to-face, but I've found that the most support and fun is in the Discord rooms before the show. Participate to show your personality and to extend your networking capabilities.
Virtual contests can be a TON of fun -- you simply have to participate! The best part is that you're able to make friends and continue your craft during the pandemic, and time back on the con floor will be even better when we're able to see eachother again in-person.
Find the next online competition, acknowledge the deadline for submission, and begin preparing your materials.