Interview With Founder Of Lumins Workshop: A Cosplay Supply Store
The cosplay supply company has supplied cosplayers such as Kamui Cosplay and Cinderys.
Based in Australia, Lumins Workshop is one of the leading crafting specialty stores catered specifically towards Cosplayers. With humble beginnings starting from the passion of a cosplayer, add a little bit of drive to improve the community and you've got Lumins workshop. We had the chance to talk to Maggie, founder of the business to get some exclusive insight.
With a strong focus on armor, foam-smithing, molding and casting and wigs. Lumins has started a business within an incredibly niche market.
"It's hard to cater for a market with such range too, besides being into pop culture and cosplay, our customers can be any age, gender and from anywhere in the world," Maggie told Cosplay Central. "It really helps that each one of our employees are also cosplayers so we can put our collective experiences together as cosplayers to solve a lot of issues. One of the things we are trying to do is to make cosplay more mainstream and more accessible for people who might have been thinking about joining in, but don't know where to start."
Maggie (the founder of the business) was a cosplayer before she started the business to help improve her own creations. Now, she strives to not only give cosplayers access to the highest quality products available but also aims to educate and pave the way for beginners and also veterans to help grow and showcase their best abilities.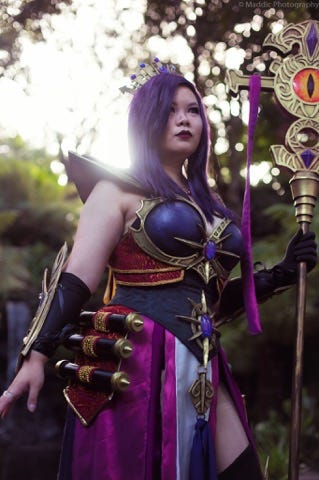 "I've always had a love for testing and trying new materials, when I first started cosplaying, we had no access to all the materials that other cosplayers from overseas had. So, I started bulk order and importing materials for myself to begin with, but then I realised I couldn't do it all myself, and that I also had friends who couldn't get access to these materials. It just all grew from there!"
Of course, the industry has changed more and more as the years go on, and cosplay has started to become more mainstream; or at least known to more businesses outside the core community. We asked Maggie for her opinion on how has has grown as a market.
"Cosplayers used to make do with products made for other industries that mostly work, but wasn't those materials weren't really created for cosplay," she explained to Cosplay Central. "I think the biggest change is that companies are seeing cosplayers as a group of people who deserve their own line of materials. But this also means that there are companies out there who are just slapping the word cosplay on materials that are not created for this purpose."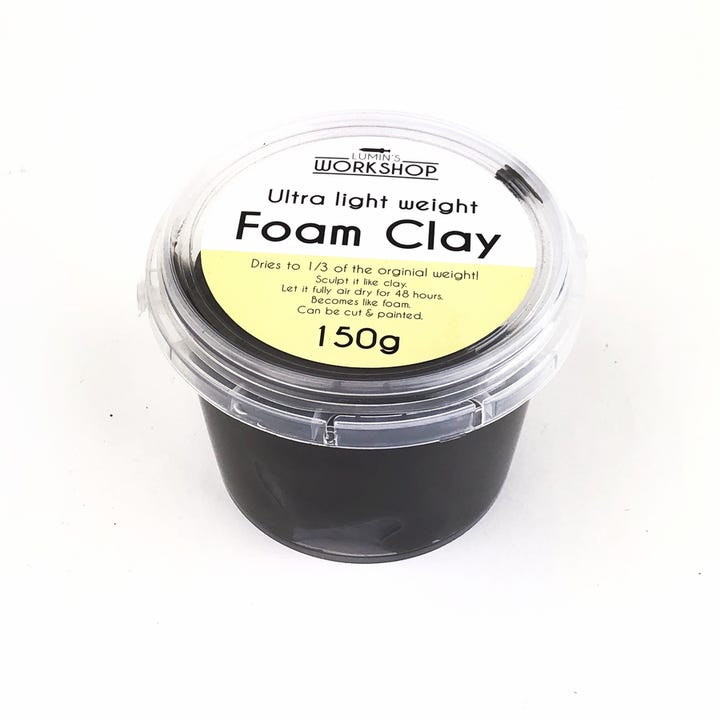 As well as finding the best products, Maggie has also paved the way and introduced new innovations into the market. She see's all her products like her children, and yes; she did pick a favourite child, that being foam clay which has also been so revolutionary in the cosplay world. This is also the product that put light to the brand on the world stage with some large names endorsing the product such as BlizzCon winner Cinderys, A. K. Wirru, TWIIN Cosplay, Zonbi, Ebonywarrior & the armor queen herself Kamui Cosplay!
Speaking of international recognition, she's also worked to export her product through international suppliers such as Cosplayshop.be, Arda and Arda Canada. Lumins' also uses her international connections to bring products to her local community in Australia (such as wigs).
Having a business like this (or any business), however, does come with its challenges.
"Our biggest challenge is always to look ahead and try to solve crafting issues whether is tools or materials before people even realise it's something that can be improved! We want so stay ahead of the curve and give people stuff they don't realise they need!"
As Lumins strives to make waves within the community she hopes to create more ways to bring her products to more people. She wants everyone to be able to experience her products first hand, and also continue to educate a thriving community, that she wouldn't have been able to succeed without.
"We just want to thank every single person that has supported us over these crazy 3 years. It literally would not have been possible without the insane amount of support and love that we are shown every single day. Like many small businesses we are a passion driven enterprise, so the support means the world to us!"
It's great to have the opportunity to sit down with passionate people such as Maggie from Lumins Workshop and discover a different perspective within this growing market. Lumins workshop has already made great strides to give back to the community and it's great to see that she still maintains the strong passion that made her start the business. We look forward to following her future progress and we are keen to see what she does next.