Cosplayers Share Their New Year's Resolutions For 2021
Whether it's learning a new skill or make new cosplays, these cosplayers have plenty of New Year resolutions.
2020 was a tough year for cosplayers. With a global pandemic that has shut down conventions around the world, many cosplayers used the year to figure out ways to share their cosplays and connect with others in their fandoms. Some went to social media like TikTok and Instagram to share new cosplays and have fun in character as if they were at a con. Others started their own YouTube channels and made tutorials to help others learn how to craft.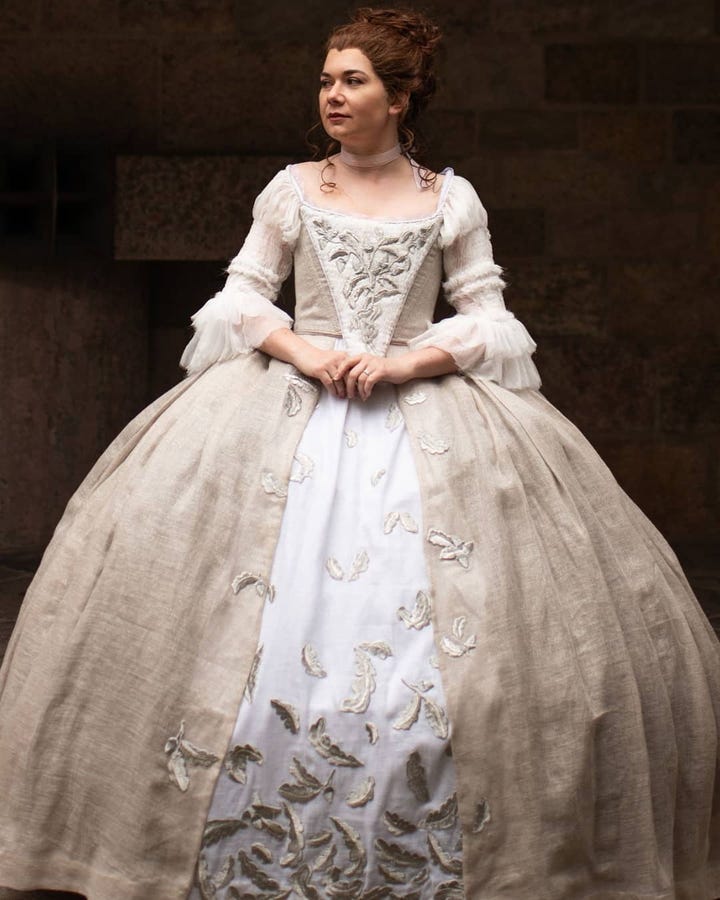 But there were many cosplayers who felt stuck in 2020 and needed a fresh start with the new year. Despite the pandemic still raging across many parts of the world, cosplayers are ready to begin anew in 2021. We asked members of the SheProp Community their New Year's resolutions and received a plethora of responses ranging from creating new cosplays to learning new skills. But there was one consensus among all cosplayers: make 2021 a better year.
There were many cosplayers who were wanting to learn and try new things when it came to cosplay. Inevitable Betrayal wrote that she wanted to be more fearless. "I want to build more foam armor and finally cut into the massive sheet of Worbla sitting in my apartment," she explained. "I have so many projects I don't touch because I'm too afraid that my skills aren't up to par, but then I look back and see what I've created with less knowledge than I have now, so I do know it's possible."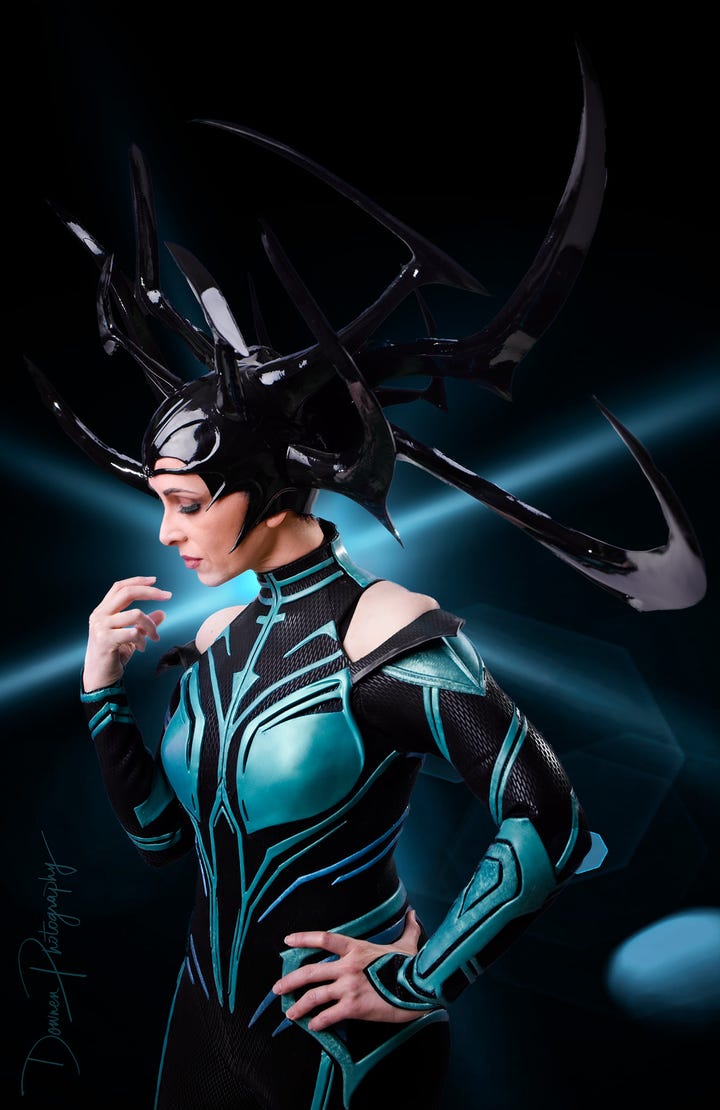 For other cosplayers such as Sewcialist Revolution, it's all about slowing down and remembering that everyone learns at different paces. "I want to stop comparing how much faster new sewists learn and progress vs me 20 years ago when I started," she wrote. "People now have access to much more info, supplies, and research online than I did at the time. I need to remember that because I feel like I'm so much slower."
Downen Creative Studios, the founder of the SheProp Community, also told Cosplay Central how she wants to bring more opportunities to others through the community. "We had a great year of virtual panels," Downen said. "Moving into 2021 with this new knowledge of producing digital content will hopefully lend itself to connecting more makers to each other in the SheProp community as well as with SheProp allies!"
Cosplayers like BlackBettieCosplay strive to bring cosplay to the next level by building a portfolio website and turning cosplay into a career. "I want to create more video content like tutorials," she told us. "And I want to have a consistent working schedule."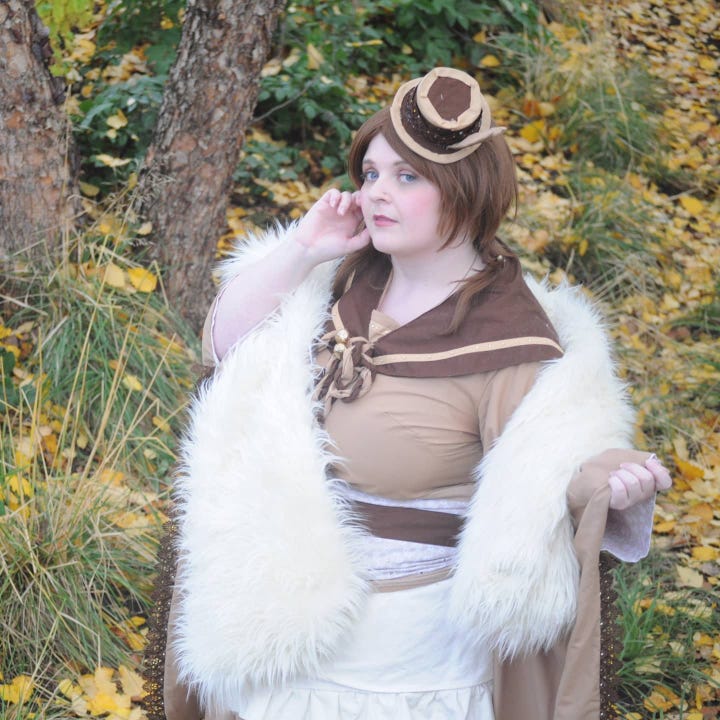 Another cosplayer by the name of Minty Poison Cosplay also wanted a schedule for her cosplays and making sure to stick to it. But her biggest resolution is to be kind to herself. "At the start of this year I really burned myself out just thinking about projects to the point I didn't really finish anything," she wrote. "This next year I'm planning on streaming to keep me productive and on schedule."
Many cosplayers like Minty Poison agreed with being kinder to themselves in the new year. Several explained how they felt like they couldn't work on cosplays because there weren't any conventions, but are hoping to change that mindset in the new year.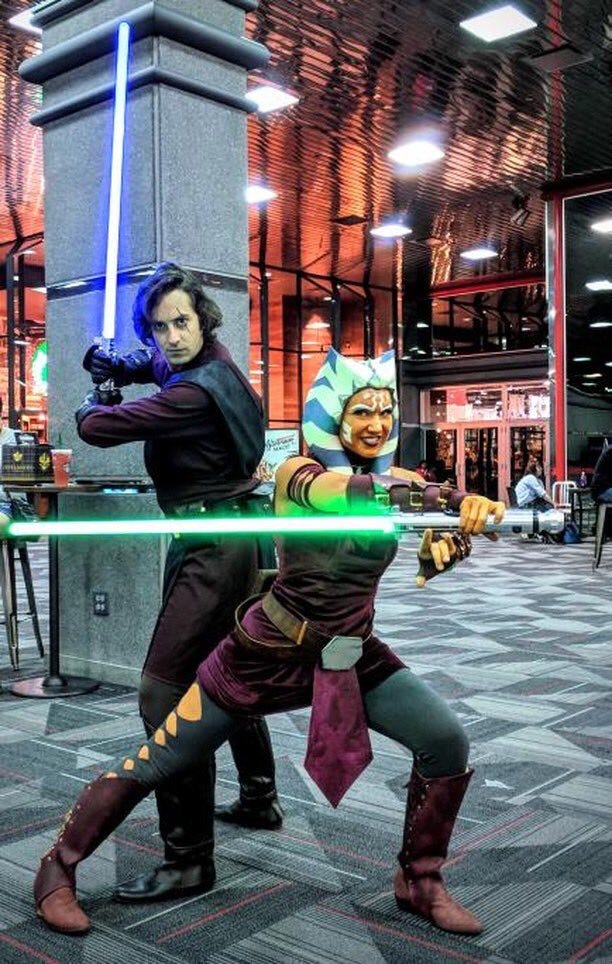 Crisis Cosplay told Cosplay Central that she wants to create for the pure joy of it again. "I put so much pressure on myself to build new cosplays for specific conventions. Then last year when everything was cancelled, I was lost," she explained. I promised myself that this year I will create just for me. Not for the photo op, the contest, or the group cosplay. I want to slow down and enjoy every minute."
Husband and wife Euphoria.BJC and Vexvix agreed with Crisis Cosplay about going back to their cosplay roots. They spoke about how they wanted to return to the reason why they started cosplaying: for the fun and joy. "We had so much fun when we started. Since then I have delved into single projects, side projects and big group projects but this year I want to focus on where my heart first fell in love with cosplay, with him. So lots of couple cosplays are coming along with cosplays we talked about when we first started 7 years ago but never got around to. This year we focus on the heart."
With 2020 now finally in the past and 2021 as our present and future, we as cosplayers can have a fresh start. There still may be many challenges ahead in the world and throughout the rest of 2021, but cosplayers are ready to breathe a breath of fresh air and start the new year with a positive perspective on the hobby.