Latinx Cosplayers Discuss Representation In Pop Culture
Four Latinx cosplayers share their thoughts on representations of their culture in the media.
For those living in the void that is 2020, there is little to watch on television because our beloved shows had to pause production. Which led me to watch the comedic tragedy that is Dancing with the Stars. A Backstreet Boy led me there, but it was One Day At a Time's Justina Machado that gave me life with her Latin moves! Don't know who that is? Well, it's one of the few shows out there with a Latinx cast. It started on Netflix, went to Pop TV, and will soon be premiering on CBS this fall. I only mention it because well, again, it's one of the few shows out right now representing Latinx culture with Cuban roots laced in between every plotline.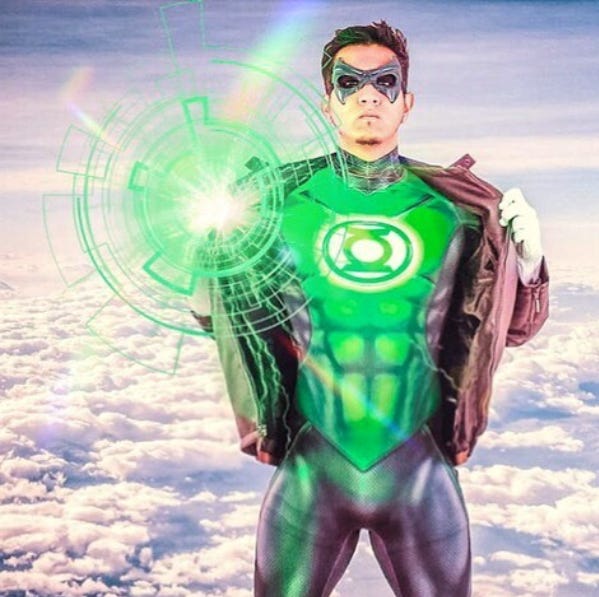 A Latinx-family sitcom in a sea of Black and white TV, it's easy to get lost in the shuffle and if you think that's bad - imagine being Latinx and rarely seeing anyone with your skin tone, traditions, and culture on screens both big and small. It gets even harder to find once you reach the geek realm. That is why we decided to talk to a handful of Latinx cosplayers about the lack of representation, their culture and cosplay, the Afro-Latinx debate, and more.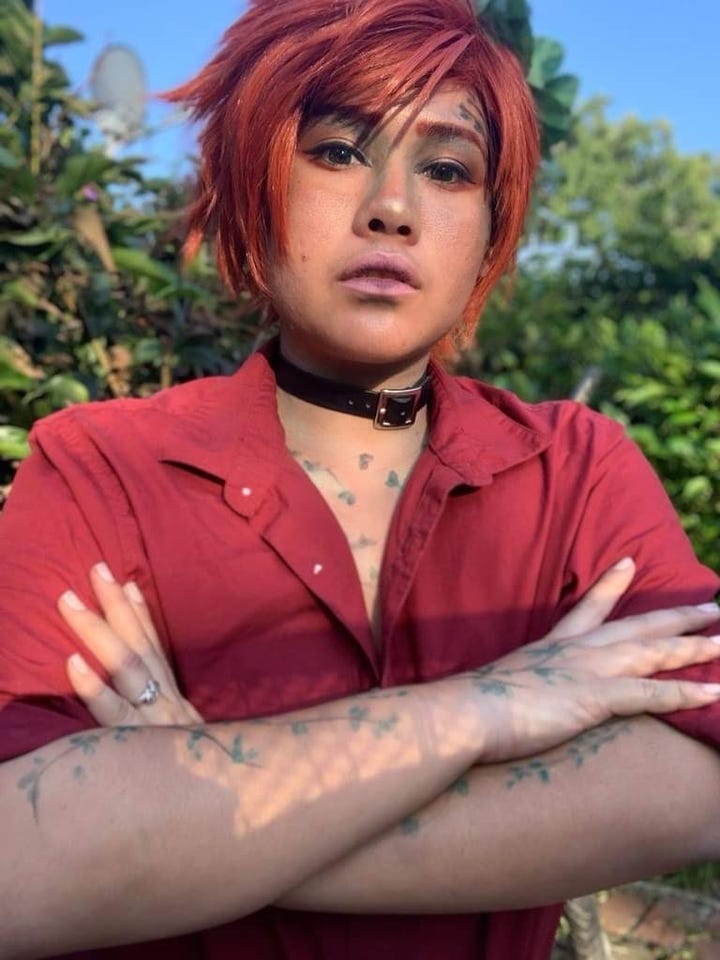 Our veteran cosplayer Caden Estrada (@Mysticmadness.cos), is a Mexican/Irish cosplayer who got a little emotional when asked about the first time they felt seen on screen, "Looking back at it I can't think of just one that made me feel seen." There were cartoons like Dora the Explorer, but being mixed - nothing was there for them. Later though, they pride watching 2016's Suicide Squad when El Diablo came into view, "He was real and I could look at him and proudly say, yes he's a true Hispanic man." Lena Caride (@lenlaegrim), on the other hand, had a more kid-friendly introduction thanks to her younger siblings watching the series based on Disney's The Emperor's New Groove, "I remember thinking she was the coolest. As weird and Americanized as that whole franchise was, it was amazing to see Incan culture represented in the media." Sadies (@mochihoecosplay) was the same way with El Tiger and Maya and Miguel." As for Diego Alberto (@chicagonerd_alberto_87), Michelle Rodriquez made him feel great in the Fast and Furious franchise.
They each had at least one, but seeing as how they're all proud nerds today whose interests range from comic books to manga, other than El Diablo, there has yet to be a huge wave of Latinx characters in those spaces. A huge reason Diego even started cosplaying was because he heard white friends mention that only white people should cosplay white characters. Which...would leave a lot of cosplayers out of the creative fun. While he did note Diego from The Umbrella Academy was a step in the right direction, our other cosplayers blamed those behind the scenes.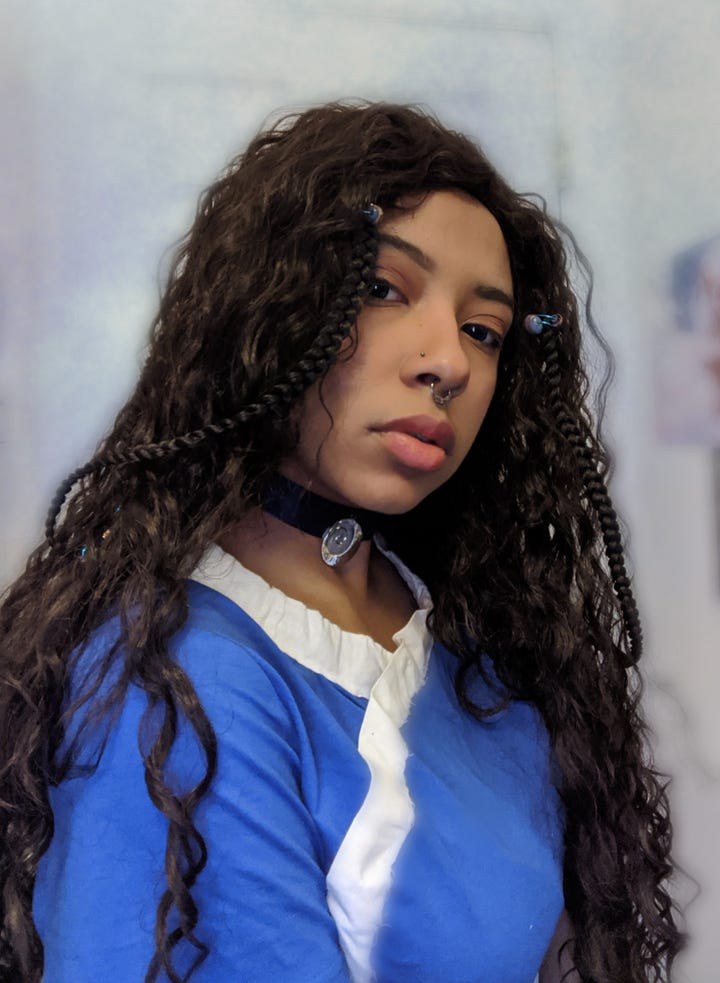 "I think a lot of it still has to do with the idea of geek spaces being mostly made up of cis, straight white guys. Which yeah, that can be kind of a stereotypical answer, but we still see that kind of attitude in TTRPG (Tabletop role-playing game) communities and other geek spaces: the idea that we need to carve out our own parallel subcultures to belong, that you have geek spaces and POC-geek spaces as if we can't be or aren't one and the same," said Lena. While Sadies added, "There needs to be a surge of Latinx creators having the ability to express themselves in the media rather than having non-white individuals do it for them. I see us only being valued as drama makers or as the 'spicy and feisty' characters in shows and that's not right. We have so much depth and passion in our cultures but it is not shown on TV."
With the geek realm being more than a little white-centric, it's easy for those of us with a range of complexions to get called whitewashed when we do like things such as anime, tabletop games, and whatnot. Hell, I've been called "Oreo" enough to know that it stings when your interests don't match up to what society expects based solely on your skin tone. Like we said before, Caden is Mexican and Irish, and to find a mixed person in pop culture - that's a hard one. "I was floating around the middle. I wasn't 'white enough' or 'Mexican' enough for either,' Caden said. Diego, while not in the same mixed-boat as Caden, often felt like the oddball but at home, "I'm the only one that doesn't watch anything with Spanish spoken."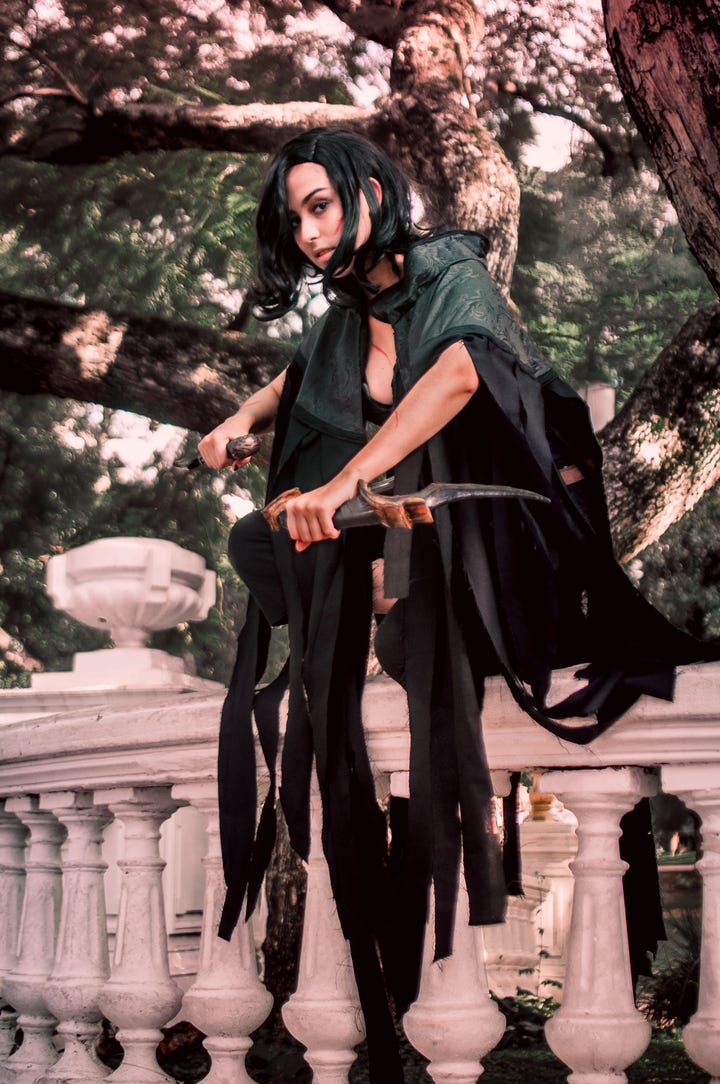 Sadies' parents were nerds too and let them embrace it, while their grandparents would have loved to see them leave more towards their Latino, Mexican, African-American, Jicarilla Apache side of things. Lena's family didn't see a problem with her nerdy interests either, but now older she does admit, "American culture is so demanding and all-encompassing, it dominates so many areas that it ends up leaving almost no room for other kinds of content in your life, and you end up having to try and make space for those things."
Making space has always been the issue for representation as the media doesn't like to give it all away at once. In terms of Latinx culture in recent years we've gotten One Day at a Time, On My Block, and even Gentefied, but those are for older folks. For kids, it's been Coco and The Book of Life. Two big movies that have inspired a sea of sugar skull cosplays across the land but like with Black folks and slavery, I wondered - why are we so focused on this one aspect of Latinx culture when it comes to animation? Aren't there other aspects of Latinx culture we could explore at an early age to introduce kids to diversity because let's be real, it's been a long time since Dora explored and Maya and Miguel set off on an adventure.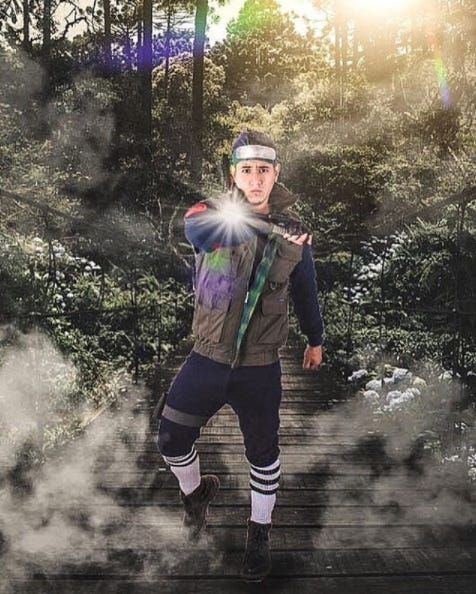 Latinx culture is so vibrant, and our cosplayers let us know that Día de Muertos isn't all studios can focus on. Our featured cosplayers mentioned the beauty of quinceaneras, family/community, food (if you haven't tried the vast array of Latinx food, you're a fool), and sexuality. Lena noted though that when it comes to Latinx, we need the variety of the cultures as well, "Going into specifics is very hard, at least in my opinion, since there's this idea of Latin America as this unified thing, just one culture (kind of how people tend to see Africa) when each country and region is a treasure trove of stories and histories that all deserve to be represented."
With that, they all were happy to share how they've managed to or plan to incorporate their culture into their cosplays. Some wanted to celebrate the elaborate and vibrant patterns and textiles found in many Latinx cultures, while others like Sadies, said it's all about the hair with them, "I have attempted several cosplays of characters with my natural hair and those make me feel very seen but I recently cut all my hair off so I replicate my hair type with wigs now. I feel like adding textured hair to characters who previously didn't have that is a good way to add something personal with your ethnicity to a costume. I love seeing Afro-adorning Sailor Scouts and characters being portrayed with natural hair."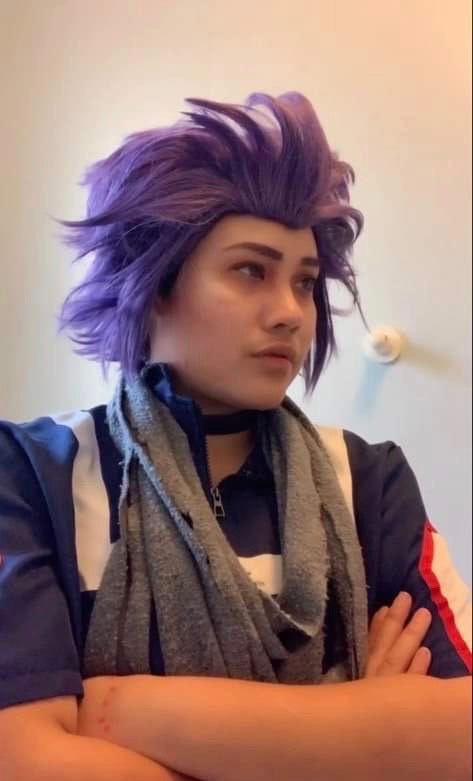 Afros, not something always associated with Latinx people, but Afro-Latinx? In some cases, yes. Earlier this year the Emmy nominations came out and with little to no Latinx people nominated, it sparked a debate about their representation in the media with many shining a light on Miles Morales from Spider-Man: Into the Spider-Verse and Marvel star Tessa Thompson as representing being that they are Latinx, just Afro-Latinx. Caden felt Miles repped the mixed community well, but was more seen by Black fans than Latinx while Lena noted how the erasure of Afro-Latinx in not only the media but their communities is a huge issue that needs to be discussed more, "I don't remember ever seeing an Afro-Latinx person in Argentinean media (shows, soap operas, reality TV, movies, nothing) and they make up a way larger percentage of our population than people think they do. I feel it has to do with the idea of the perceived whiteness of Latinx folks, which leads a lot of people to count themselves as white, or whiter than other BIPOC, and washing their hands of any responsibility or connection to those communities."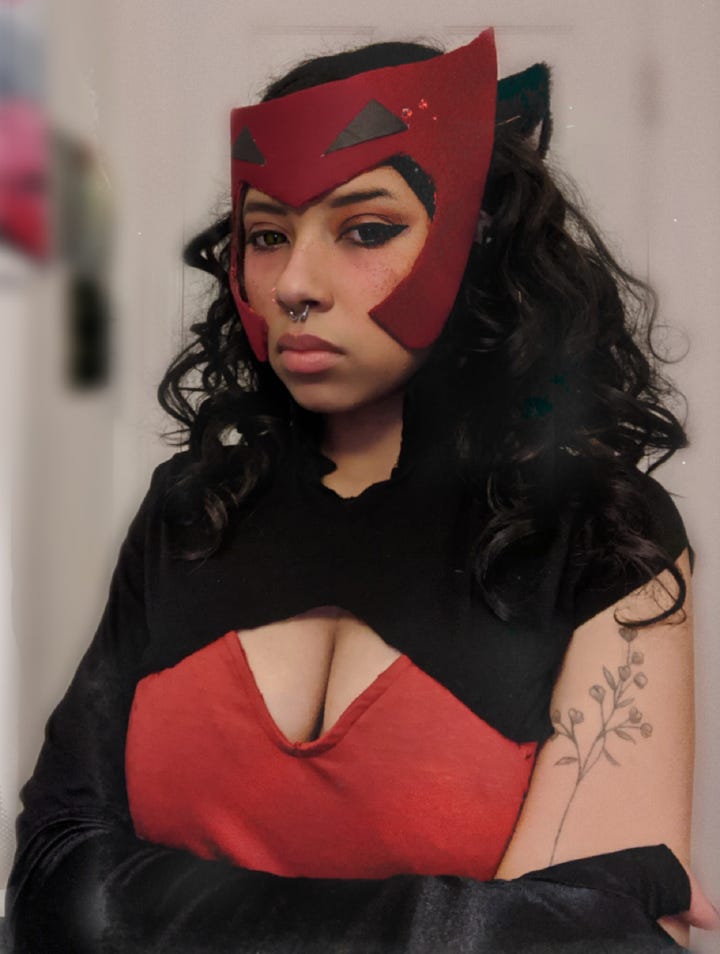 The whiteness Lena mentioned has been a part of humanity's history for a long time. People in Black communities know all too well about the paper bag test, but it appears as if skin tone has caused our cosplayers some issues as well when it comes to choosing their looks. Many noted how the only real backlash they've gotten online has been related to the color of their skin, Caden's been asked why they make themselves so dark, same goes for Lena who has also been called too dark before.
Luckily though, the haters are drowned out by the expansive Latinx cosplay community they've each gotten to know online. Caden has utilized the likes of Facebook and Instagram to find local meetups in Los Angeles, as well as to keep up with fellow cosplayers' looks and achievements around the world, while Diego has used social media to drive his creativity. Lena considers using online platforms as "eye-opening," and Sadies couldn't agree more, "Surrounding myself and making connections with cosplayers who also share my culture makes me feel very secure in expressing myself as a nerd."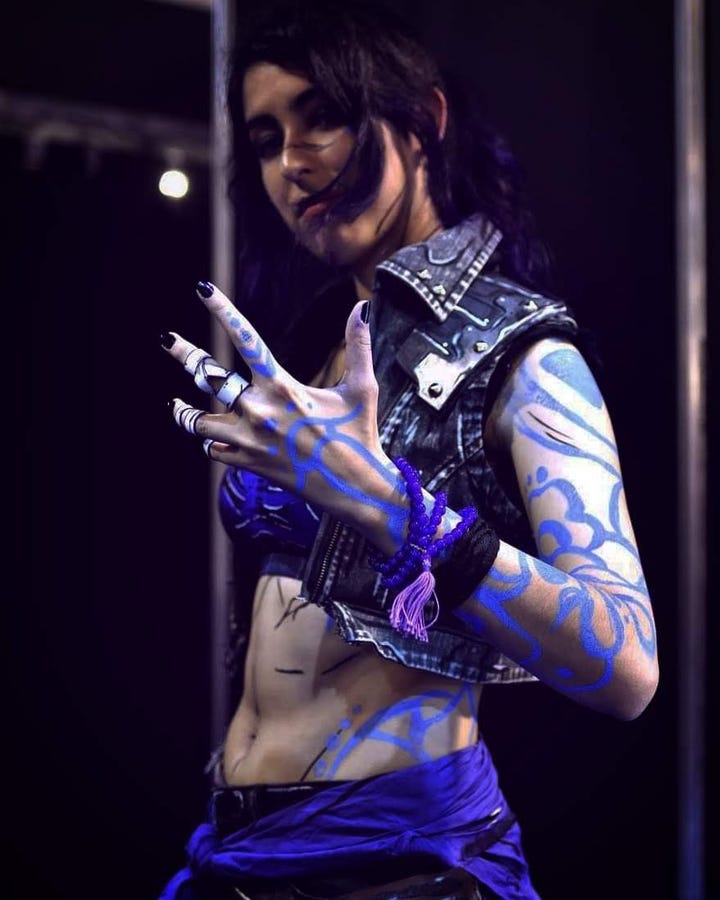 Which in the end, is a big part of what cosplay is all about; self-expression. Yes, you're rocking your best Sailor Moon but it's all about putting yourself into it and looking fabulous while doing so. As always, we wanted our featured cosplayers to give some advice to aspiring Latinx cosplayers out there who've yet to jump in and have fun. They all agreed to just go for it. Diego said to ignore those who say you can't do this character or that because of your skin tone, and Sadies noted, "Make the representation you want to see."
"Advice is what kept me going and kept me growing so I'd love to share some of my own. For those of you who are out there and too shy to step forward, please take that leap of faith," advised Caden, adding, "Embrace the way you look and go have fun. Don't let anything slow you down. Take baby steps if you're still unsure or jump right into it but don't compare yourself to anyone. You are you and that's what you have to remember, this is for you and nobody else."
Just remember to take each cosplay one day at a time.