Mass Effect Aliens Designed Specifically For Cosplayers
The aliens from Mass Effect: Andromeda were created with cosplayers in mind.
There was an interesting revelation in a recent interview with some of the developers for BioWare's Mass Effect: Andromeda: during the development process for the game, they reined in some of their extensive plans for a specific reason: they wanted to make it easier for cosplayers to suit up as some of the new alien species.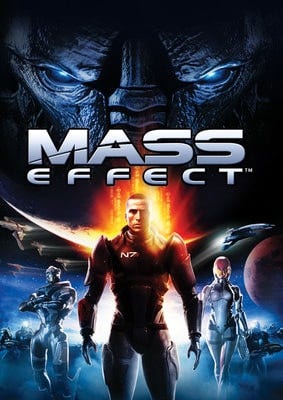 Mass Effect is a long-running science fiction gaming franchise that kicked off in 2007. Set more than a century in the future where humanity has traveled throughout the galaxy, it follows an elite soldier named Commander Shepard who's instrumental in stopping an invasion from an advanced, mechanical civilization known as The Reapers. The game was followed up by two sequels, Mass Effect 2, and Mass Effect 3 which continues the story of the invasion and Shepard's efforts to stop it.
The series was widely acclaimed, and in 2017, Bioware began work on a new game, Mass Effect: Andromeda. Set even further in the future, it takes place in the Andromeda Galaxy, following characters who are dispatched on a colonization initiative, and once there, they begin to deal with new threats.
Since the game launched, cosplayers have flocked to the franchise to suit up as not only Commander Shepard (both the male and female variations), but its plethora of side characters, aliens, and robots. But Shepard remains a dominant choice, his/her cool-looking N7 Armor becoming a fixture at most conventions (remember those?). More than a decade after the series debuted, there are hundreds of YouTube tutorials, build threads, Facebook groups, and Etsy listings for you to learn how to build or buy your own suit of armor. One reason for the costume's popularity comes down to ease: most cosplayers use EVA foam to construct the armored plates.
Cosplay is a figment of fandom, and for the makers of video games, seeing their creations come to life is an exciting experience. Speaking to IndieWire back in 2014, Jessica Merizan (then Bioware's Lead Community & New Media Manager) said that "It's been humbling at conventions to see character costumes that BioWare fans have become deeply, personally connected with long before the game is on the shelf. The kits helped them create something that fundamentally celebrates creation."
In the same piece, IndieWire noted that video game companies enjoy a somewhat collaborative existence with the larger cosplay community, using conventions to chat with cosplayers to gauge their passion for the costumes, which can sometimes lead to practical changes and even leads them to release cosplay guides that include color and picture references. "There are absolutely more pockets in BioWare games now for cosplayers' cellphones, no joke!" Merizan noted. Another game developer that I spoke with recently explained that they absolutely keep cosplayers in mind when they're developing characters.
But he also noted that that consideration isn't exactly wide-spread within the game development industry, and indeed, it's a practice that's at odds with how most film and television productions play out. While speaking with a handful of professional costume designers who've worked on shows like Altered Carbon, The Orville, and The Mandalorian, cosplay rarely figures into the design process for developing the costumes that you see on screen: their priority is to produce costumes that will both look good in the final product, but which will also hold up to the rigors of filming. While cosplayers can replicate those costumes with EVA foam and a couple of hundred dollars, the armor that you see in your favorite TV show might run a production company hundreds of thousands of dollars — but can withstand hours of hard work on a sound stage.
That's what makes the work that Mass Effect's developers put into their character designs so interesting. Speaking to IGN, franchise design director Dorian Kieken explained that early in the development process, they'd come up with a number of "pretty out there" alien designs, but ended up cutting most of them. He noted that one of the strengths of the franchise was that it was easy for fans to suit up as the game's characters, and "the intention in Mass Effect Andromeda was to introduce new races that would still be in the realm of cosplay, which is probably why more crazy concepts were abandoned," while a couple of others that were included were changed to "cosplay-safe territory."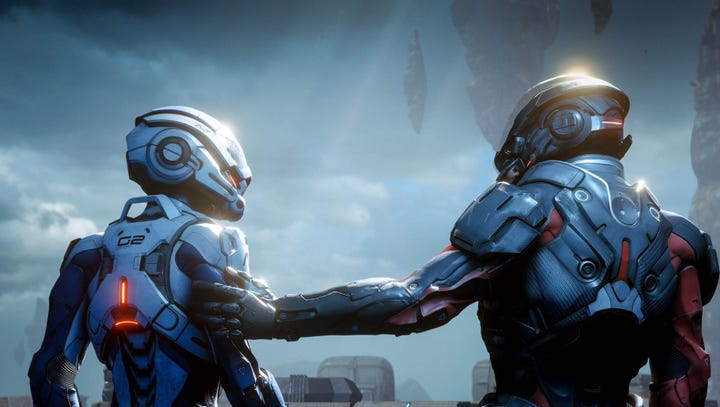 That give-and-take highlights an interesting, collaborative relationship between the fan community and the company that creates the game. It's a feedback loop that means that fans can have a meaningful influence on the direction — or at least the look and feel — of the story, and turn around and suit up as the costumes that they've had some limited say in. It doesn't usually work that way with major entertainment franchises.
That said, while BioWare pulled back on some of its more ambitious plans, cosplayers are a creative bunch, and with enough time, effort, and the motivation to get noticed at cons for their work, have pulled off some spectacular, complicated builds. Last year, CBR highlighted a handful of cosplayers who figured out how to replicate the look of some of the franchise's aliens, like Thane, Liara, Grunt, and others. It's likely safe to say that if BioWare wanted to throw in some un-cosplayable characters, fans would quickly figure out a way to take that challenge and run with it.