The Rise of Cosplay Guides: Star Wars
Many entertainment companies such as Lucasfilm are creating costume guides for cosplayers.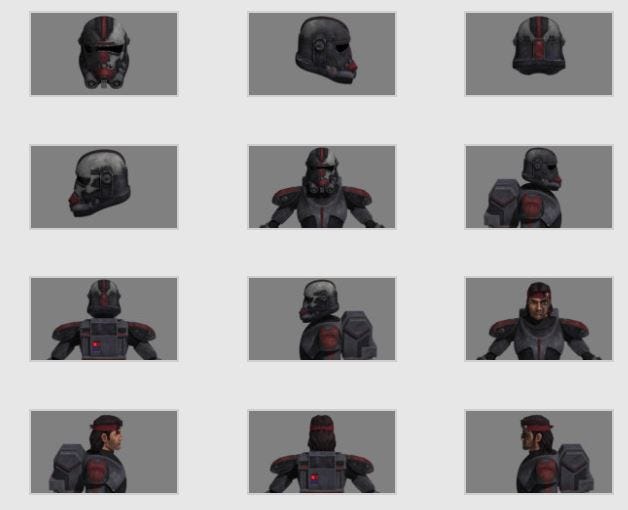 When The Clone Wars returned for its seventh season on Disney + earlier this spring, it introduced a special-ops squad called Clone Force 99, also known as The Bad Batch — a group of clones with some particular genetic mutations that made them outcasts amongst their genetic siblings. Clad in specialized armor, they are a unique group, ones that are primed for Star Wars cosplayers to suit up as.
Earlier last month, Lucasfilm gave those cosplayers a boost by releasing a series of detailed images that showed off each of the characters from all angles. It's the first time that the company has released such a guide, and it's part of a larger trend within the cosplay community and the companies that create the content that they're replicating.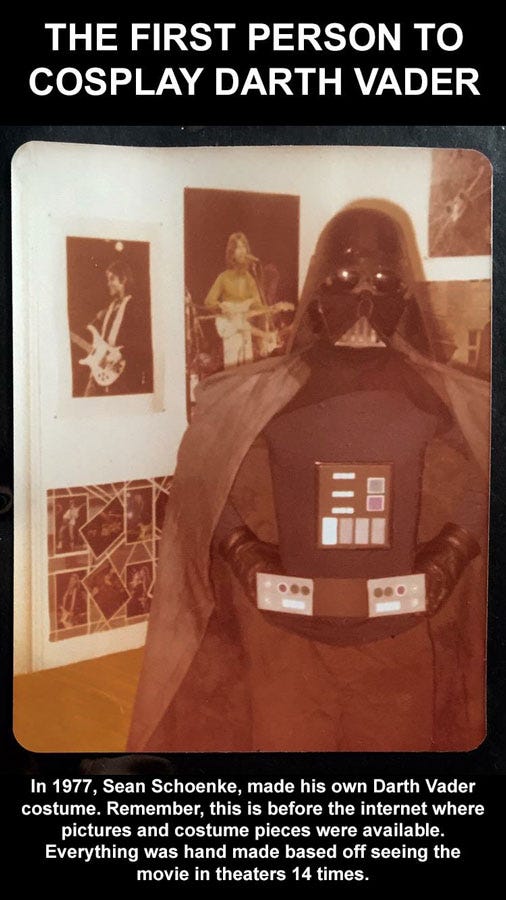 From the earliest days, fan costumers and cosplayers were dedicated individuals who sought to replicate their favorite characters by obsessively studying the costumes that they wanted to build. By working off of book covers, sitting through dozens of screenings of Star Wars in theaters, going painstakingly through reference images of screenshots, or by studying costumes up close when they're displayed at conventions, they were able to capture the measurements, dimensions, and tiny details that allowed them to produce highly accurate costumes that looked as though they could have stepped off of the page or screen before audiences at costume masquerades or convention floors.
For a long time, cosplayers were on their own: companies and studios weren't generally aware of their efforts, or worked to prevent them from making and selling costume pieces. But as cosplay caught on as a hobby, some companies and studios began to recognize the advantages that cosplayers brought to their properties: they created living, breathing families of their content. They began to find ways to help makers, producing guides, loaded with detailed images and directions for creating the costumes.
An early example of this is a costume guide that Blizzard released in 2015 ahead of the release of its game Overwatch. The costume guide provided details for all 21 of the game's characters, giving cosplayers closeup looks for the armor and weapons for each one. Blizzard provided similar guides for other games as well, including Heroes of the Storm and World of Warcraft. Other studios followed suit: Sony Interactive provided a guide for God of War in 2018, giving aspiring cosplayers not only detailed images of characters like Kratos, Atreus, and Freya, but also the weapons, shields, as well as their armor and clothing. Sony's Cosplay guide for The Last of Us Part II not only provided details on what the characters looked like, but also provided guidance on how to construct some props, providing tips for how to get the appearance just right.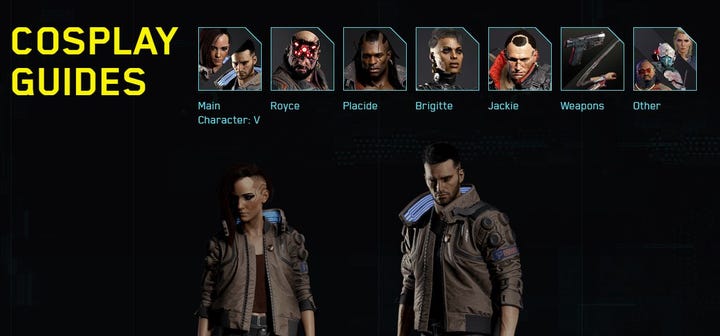 Other examples include Gearbox, which provided detailed images for Borderlands 3 in 2019, giving cosplayers a good look into each characters' appearance and loadout. CD Projekt Red provided detailed costuming guides for The Witcher, which included a checklist of costuming components as well as face and makeup details for Cirilla Fiona and Geralt. In advance of its upcoming game Cyberpunk 2077, the company launched a cosplay contest, and provided extremely detailed guides for a number of the characters. Those guides provided exact details for each part of the character's garment and accessories. The results were a number of excellent takes on the characters by cosplayers from around the world.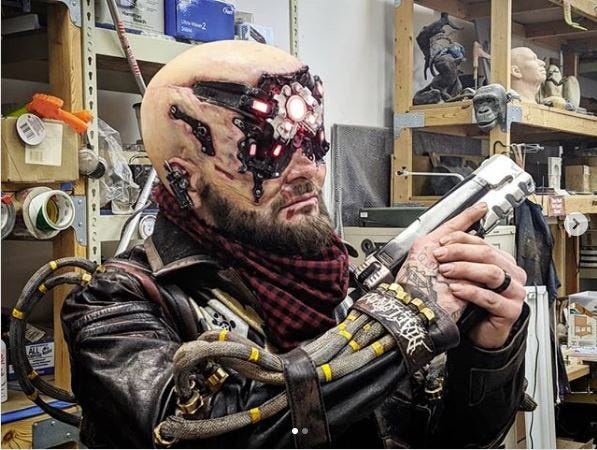 Now, Lucasfilm has joined those companies by releasing a series of detailed guides for the members of the Bad Batch. This type of release isn't trivial, given the detail that's generally required for cosplayers to make armor on their own. For something like The Clone Wars, builders not only face the prospect of having to work off of screenshots taken from individual episodes, but also with the reality that the characters and their costumes have no real-world analog. They have to adapt the dimensions to figures that don't exactly conform to that of real people.
Thus, these guides help take some of the guesswork and eyeballing out of the development process for cosplayers, who can then take the images and begin working on their own components and armor pieces. The guides provide images of each character from every angle, allowing them to capture those exacting details that might not be readily apparent from screen captures. The site's blog post also provides some commentary for what the characters carry, and provide some tips and suggestions for fabric and materials.
The guides that Lucasfilm and others have put together represent a big change within the cosplay field: it's a recognition of the efforts that fans are putting into costumes, and an encouragement to help speed them on their way to the convention floor.