WandaVision's Monica Rambeau Recreated By Kizuki Cosplay
This cosplayer nailed Monica's 1970s look from Marvel's WandaVision.
Marvel's WandaVision has become a huge sensation on Disney Plus in the last few weeks. With each new episode that is aired, it brings both more answers and questions to the true nature of the town of Westview and the roles that Wanda Maximoff and Vision play.
It's no surprise that cosplayers are loving all the different costumes from the show, as it has spanned several decades, from the 1950s to the present. Many cosplayers were even posting their Scarlet Witch and Vision cosplays online to show their hype for the show.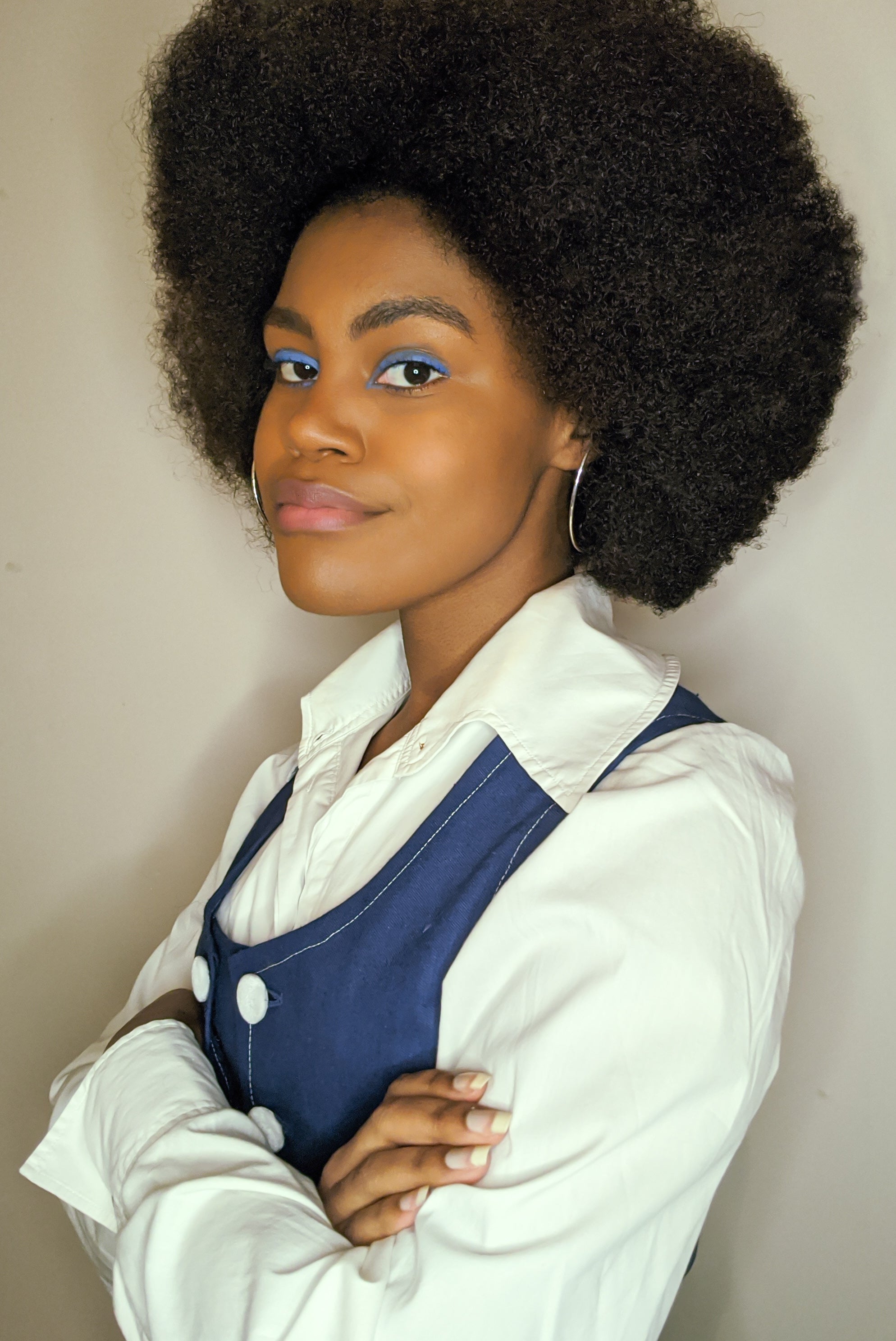 Perhaps one of the newest characters that is a fan favorite already is Monica Rambeau. All grown up from her days as the little girl in Captain Marvel, Monica is now a fully-fledged SWORD Agent as well as a resident of Westview.
The first screenshots of Monica were that of her 1970s look, which made fans speculate as to why she was in the 1970s attire. But it didn't take long for cosplayers to recreate the look. Kizuki Cosplay, a cosplayer from the UK, perfectly recreated Monica Rambeau as WandaVision was about to premiere back in January.
Kizuki had been waiting for Monica to appear again in the Marvel Universe since Captain Marvel. "I knew she was going to be awesome and I love what Teyonah Parris has to the character so far!" she told Cosplay Central.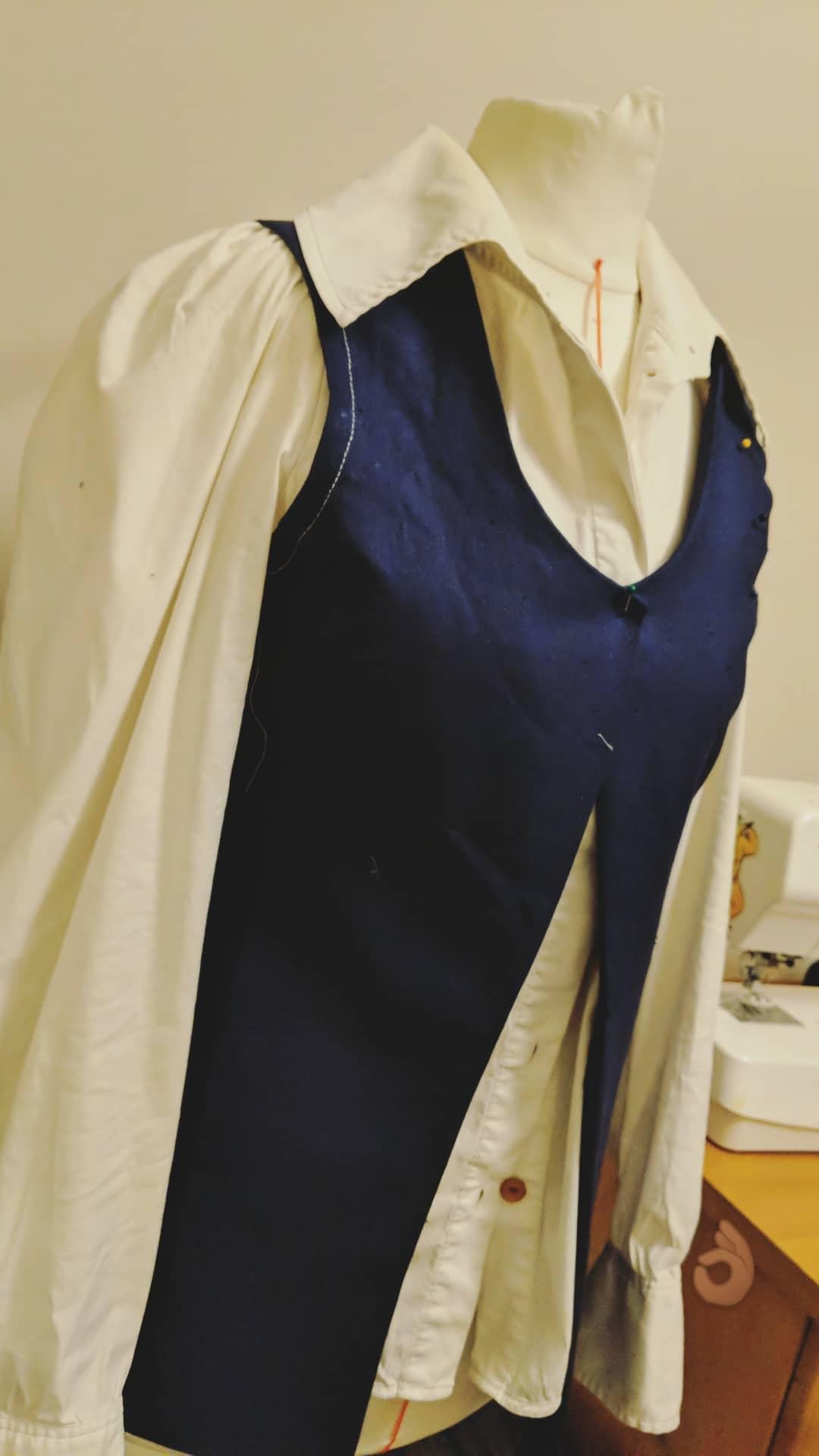 Kizuki had been selected to be a part of the WandaVision Launch Event, to which she explained that she wasn't sure what was supposed to happen. "It was all very exciting and unexpected, so imagine my surprise when Elizabeth and Paul popped up at the bottom of the screen!"
The entire cosplay of Monica's 1970s look was made by Kizuki by using only a couple screenshots from the trailers. "[My favorite part of the build was] draping the pattern for her vest top. I love working out patterns from obscure references, and three blurry screenshots from the trailer was all I had. My guesswork definitely paid off once the episode released and I could see how close mine was to hers," she explained to Cosplay Central.
Perhaps what is most impressive aside from how close she guessed correctly with the clothing was also her needlework. The hardest part of the build for her was the top stitching done on the vest that was done using white thread on navy fabric. "I thought I was pretty good at this sewing business, but my gosh, trying to sew curves perfectly was hard work and any mistake was so obvious!"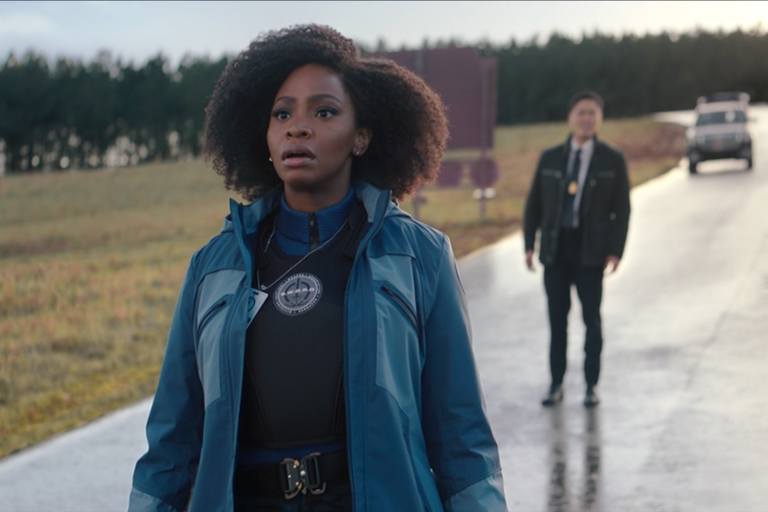 Kizuki definitely has no plans of stopping when it comes to cosplaying as Monica. The Marvel character ends up becoming the superhero Photon (or Spectrum in the latest comics), who has powers similar to that of Captain Marvel. Kizuki explained to Cosplay Central that she is most excited for her superhero debut. "Not only do I want to do her casual SWORD outfits [from the show], I'm actually waiting for her superhero suit, so hopefully she gets it soon!"
We cannot wait to see more of Kizuki's Monica Rambeau cosplays in the future, and are certainly looking forward to what Marvel has in store for this amazing character. To see more of Kizuki's cosplays, be sure to follow her on Instagram, TikTok, Twitter, and Facebook.
Like this feature? Then be sure to check out our other WandaVision content including an incredible Scarlet Witch cosplayer as well as how to make your own Scarlet Witch headpiece!