How To Cosplay The Characters From The Suicide Squad
Wanting to cosplay as Harley Quinn or Polka Dot Man? Here's a guide for many of the new Suicide Squad characters!
The new Suicide Squad is out in theaters and on HBO Max to wild reviews. Margot Robbie's iconic Harley Quinn has not only returned for the second movie, but she's brought along a fun gang of new anti-heroes that are sure to inspire cosplayers. Here are some tips and suggestions on how to bring a few of these characters to life for your next cosplay.
Harley Quinn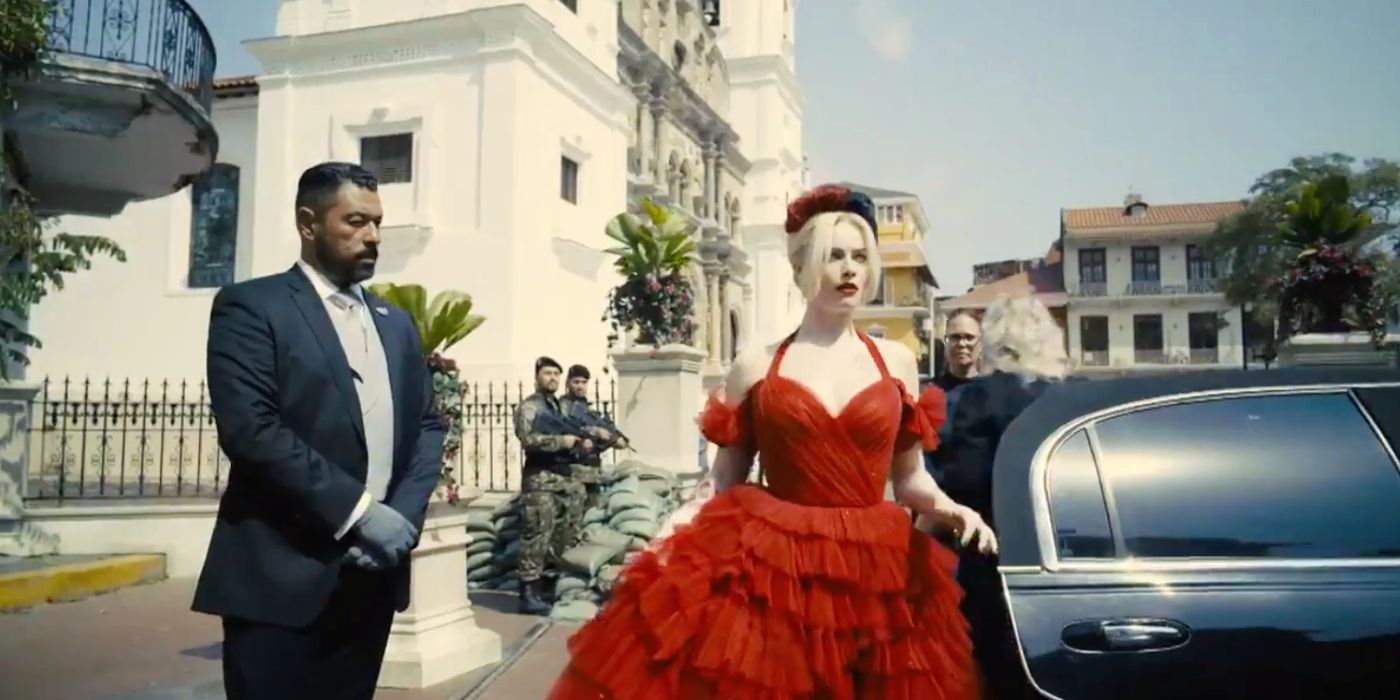 We of course have to start with Harley and her outfit that's been garnering the most attention in articles and even toys, her red layered dress. It's a fun, distressed look reminiscent of the uber popular Giambattista Valli x H&M dress seen on all the red carpets a few years ago.
For fabric choices, you could go with a tulle structure for cost effectiveness or look for a pleated red fabric, perhaps a chiffon similar to this on the Mood fabric site.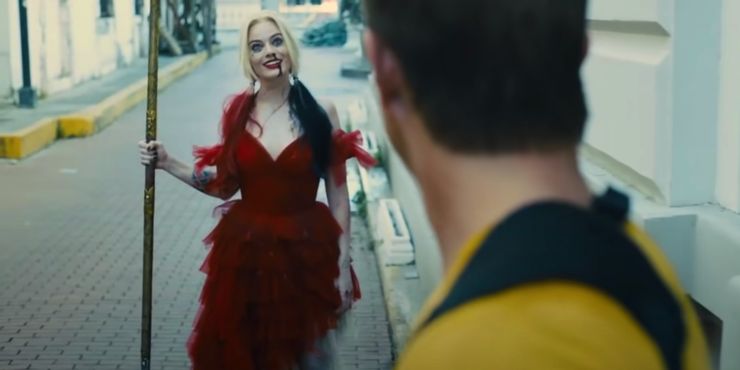 The pattern will need to be modified from something existing and drawing inspiration from other tiered ruffle dress patterns like Simplicity 1872 and Simplicity 2693. The finishing touches to the cosplay will be distressing the dress and giving it an asymmetrical cut up the left side, grabbing some temporary tattoos, and dyeing the ends of a blonde pigtail wig.
Polka Dot Man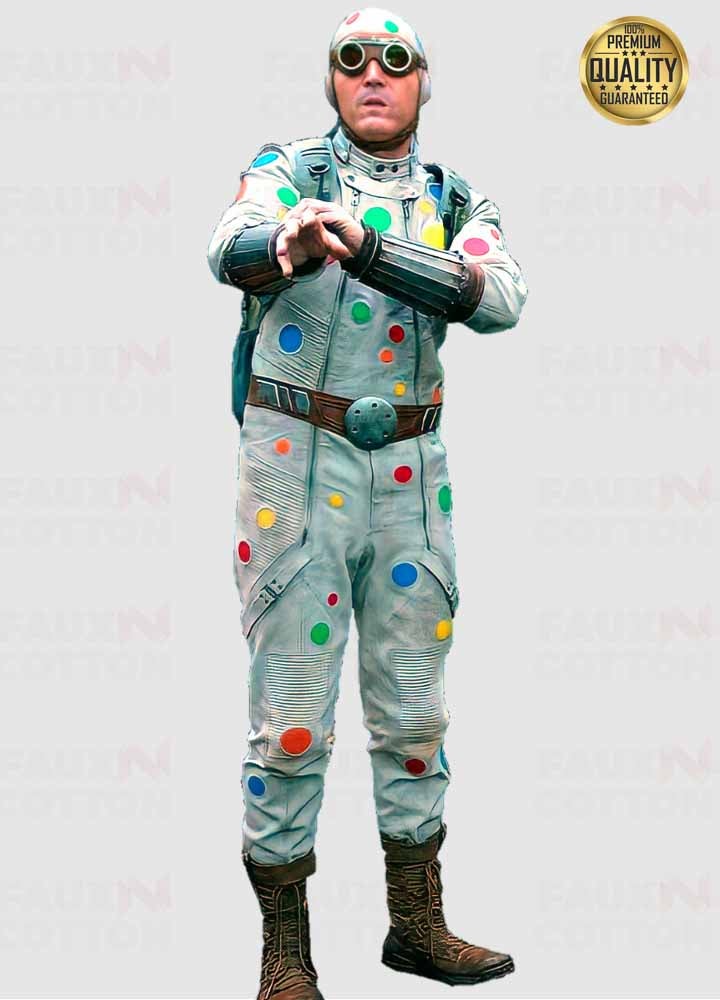 Polka Dot man is an unsuspecting supervillain with an interesting power, turning the dots on his body into weapons. Bringing this quirky character to life can be an easy cosplay for beginners or it can be leveled up to an advanced master level cosplay.
For an easier cosplay build, Polka Dot man's suit can be reproduced by using a basic coverall as the base and affixing dots made from craft felt or another fabric using fusible bonding. Add a white aviator cap and goggles, both of which can be found online. The bracers and belt will most likely need to be created from foam, worbla or buy modifying an existing belt.
To take this cosplay to a Master level build, you will want to create a pattern from scratch for the suit, which looks to be influenced by motorcycle jackets with ribbed paneling. Use a pliable and soft pleather or suede for the fabric for a rich feel. You may want to consider creating a coverall that can be zipped together and hidden under the belt, so you can remove the top independently in case of overheating. Finally, use a mix of thermoplastics and leather for the bracers and belt and the same leather for the aviator cap and goggles.
Here's an article with a closer look at some of the details of this particular costume.
Ratcatcher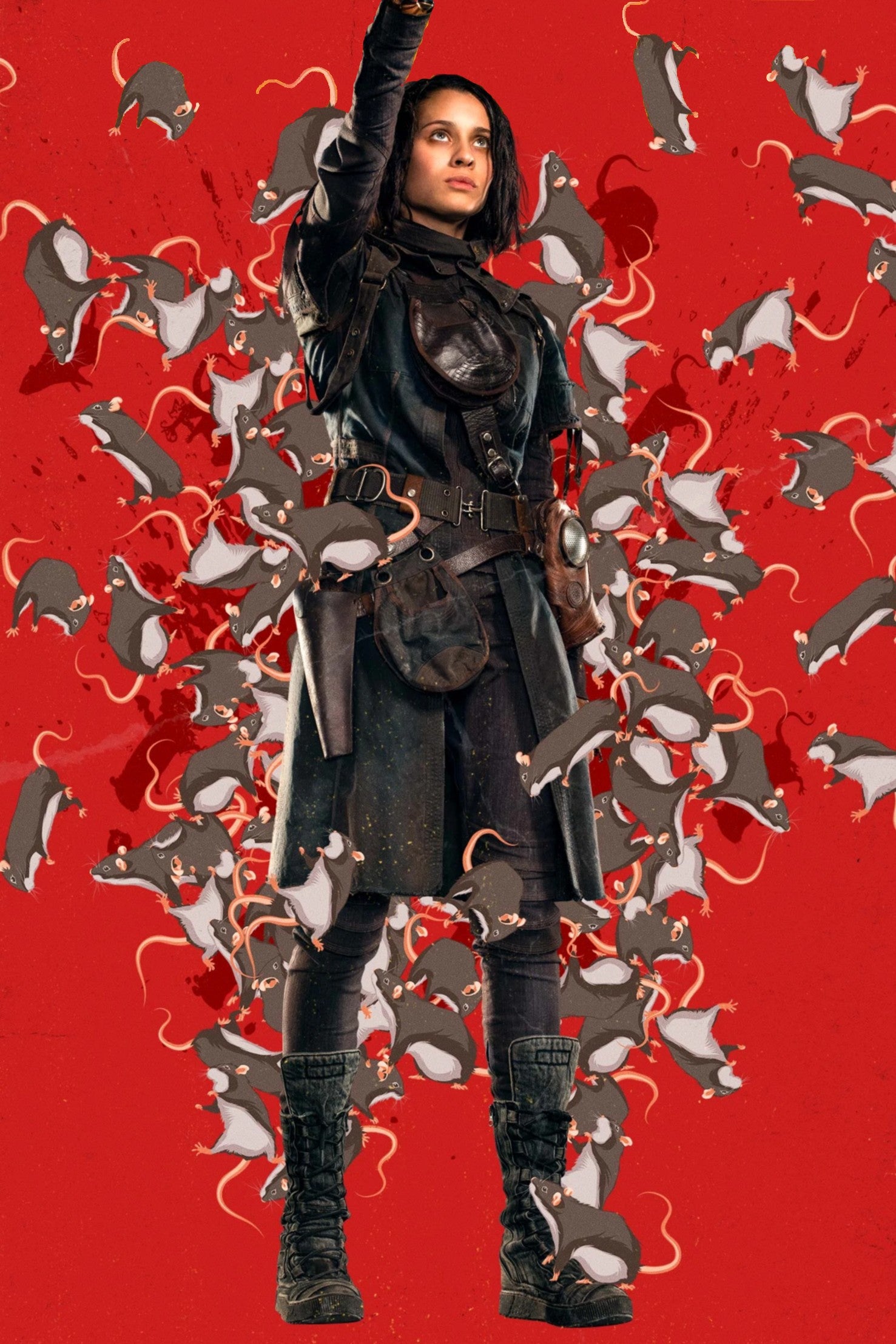 Maybe it's just the character, or the fact that her rat companion, Sebastian, is real and not CG that has made Ratcatcher a fan favorite character of the group. Either way this cosplay is sure to be a hit.
Ratcatcher's full outfit is a mix of accessories and layers that would make any post-apocalyptic costumer squee with joy. Leather belts and pouches galore. The key challenges will be her overcoat, shoulder harness with hood and, if you want to go for full points, her boots, which appear to be made of a canvas or denim fabric. For the outfit, some patterns you can draw inspiration from are: Simplicity S9253, 8769 and 8718. Butterick makes a line of historical patterns and pattern B5371 contains a variety of pouch and bracer pieces that would be perfect for this cosplay. For the rat mask, modify a leather plague doctor mask, patterns for which can be found easily online.
For an easier version of the character, an orange jumpsuit and rat plushie will get you through a con day in style and in comfort.
Bloodsport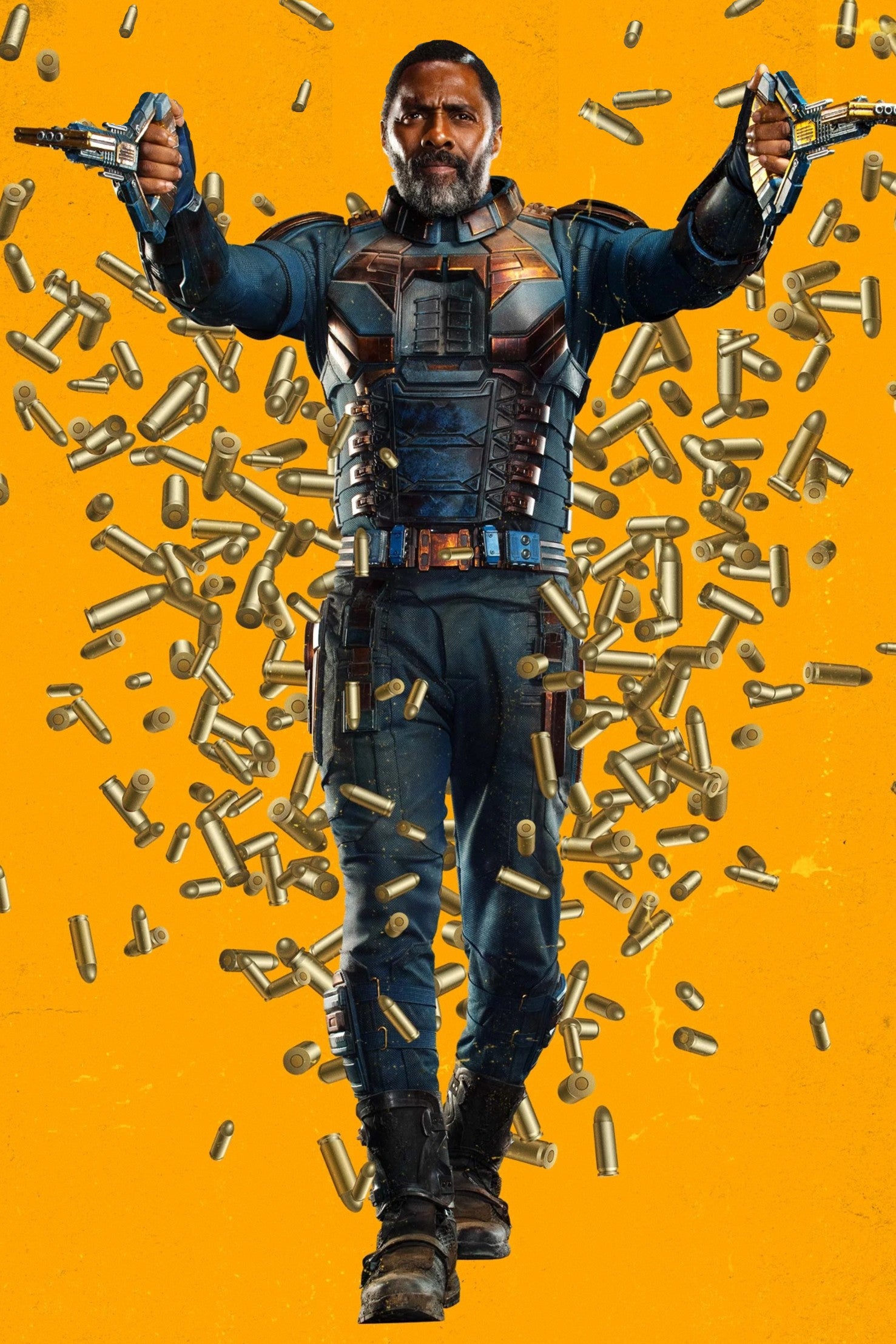 And for one more Master level cosplay build, look no further than Idris Elba's, Bloodsport. Plenty of detailed armor for those who love to work with foam and worbla. His weapons would be ideal for those that want to dabble in 3D printing techniques. The added helmet accessory increases the skill level with the blending of smooth helmet top and detailed skull bottom, giving you a chance to possibly work with clay and mold making.
There are so many characters to choose from in the new Suicide Squad, so find your favorite, get your friends together (safely) and put together your own cosplay squad.
The Suicide Squad is now in theatres and streaming on HBO Max.