How To Make A Halloween Ready Squid Game Costume For Your Next Cosplay
Want to make your own Squid Game costume ready for Halloween?
Squid Game is not only the most talked about show right now, but it's also set to become Netflix's most popular show ever. Similar to Battle Royale, Alice in Borderlands and even US movies like Belko Experiment and Hunger Games, Squid Game pits characters against each other in a competition for money and their lives. Want a costume that will be sure to be recognized and enjoyed at the next (safe) convention? Here's a quick guide to help you put together your next cosplay.
Contestant Uniform Costume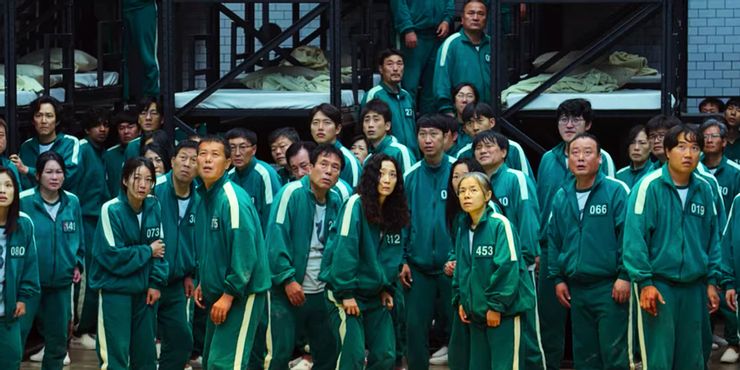 For the iconic contestant uniform, a teal or aqua tracksuit will serve as the base of your cosplay. A simple striped tracksuit will do for ease but a solid tracksuit will allow you to create the correct half sleeve stripe down the side rather than the usual shoulder to wrist stripe.
If you're looking for a quick and easy contestant uniform, here's an Amazon link to get your own:
If you're feeling adventurous and want to create your own tracksuit, you can make one using older patterns like McCall's 8321 or 5720.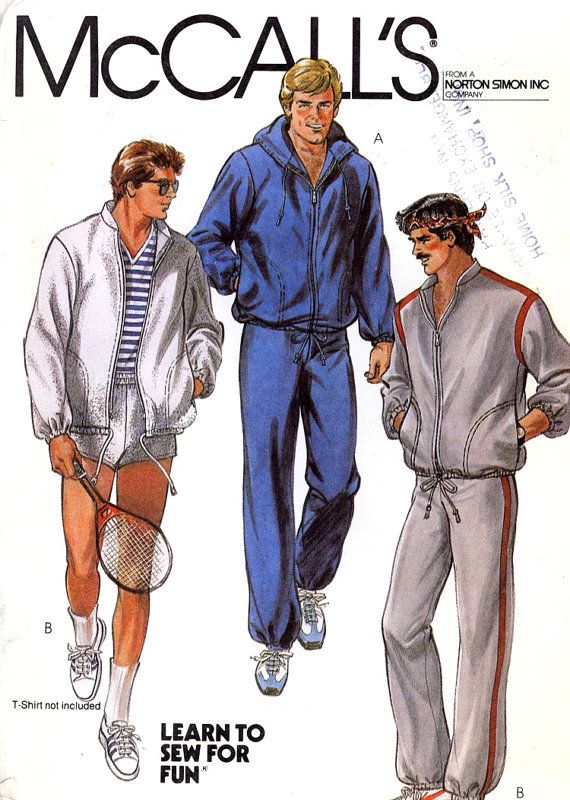 Stripes can be added the same way as the contestant numbers, utilizing fabric paint or an iron on transfer. The numbered patches showing each contestant's number can be created from layered fabric or commission one from an embroiderer or patch maker on Etsy.
Grab a ringer tee with a teal collar or create your own by fabric painting a shirt. Use fabric paint or transfers to add the contestant number to the shirt, grab a pair of white sneakers and you're ready to play.
Guard Uniform Costume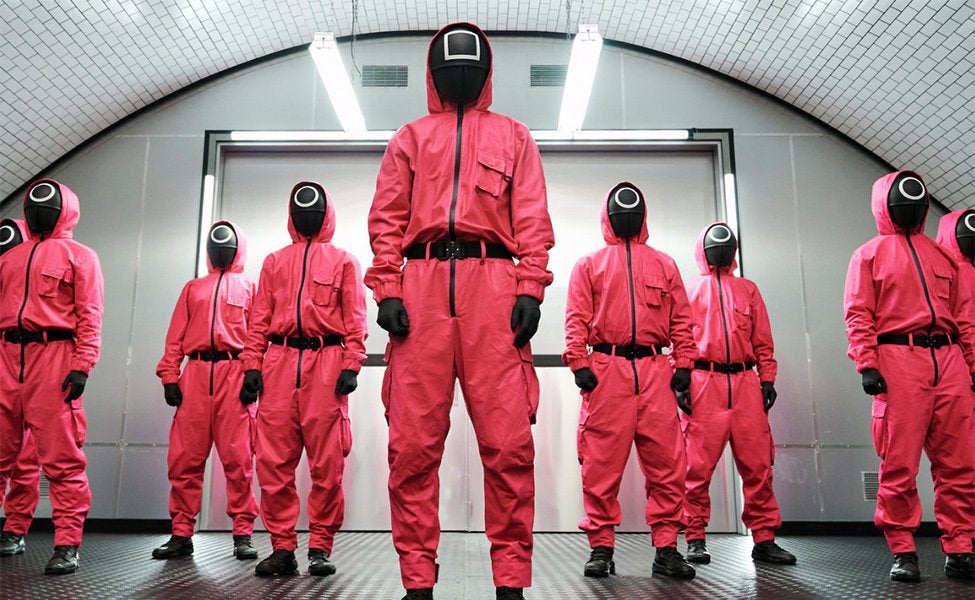 Unlike the contestant's sporty uniforms, the guards wear intimidating red hazmat suits designed for cleaning up… messes. These can easily be found online but you can create your own by modifying Simplicity's 8722 flight suit pattern or make a professional quality suit with official instructions and patterns here.
Outside of the red hazmat suit is the fencing mask that hides the identity of the guards from the contestants and each other. There are a number of sellers on Etsy selling premade masks to make things easier but you can also create your own. New fencing masks can be expensive though some can be found on eBay used. An alternative is creating your own by building a frame for the mask and then attaching mesh for the front.
To finish off the mask, you may need to darken the mesh with black spray paint. Then choose which shape you'll represent and create a stencil or block off the negative space of the shape with painters tape. Use white spray paint to place your design. Add a tactical belt and gloves to finish off the look.
If you're looking for a quick suit that you can buy online, Amazon has some red suits for sale:
Front Man Costume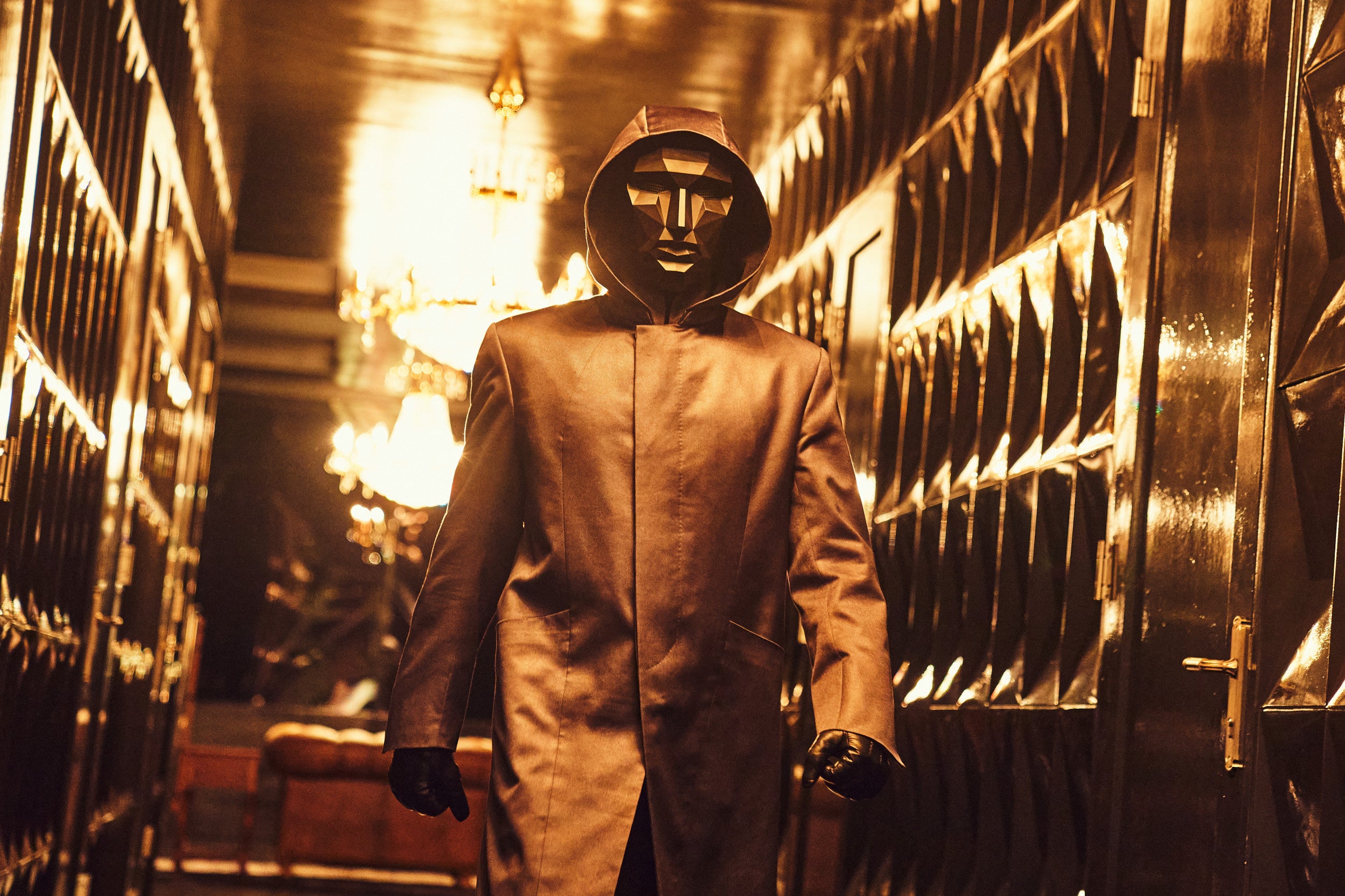 The Front Man is the one calling all the shots in Squid Game, sometimes literally, and his costume is both foreboding and unique. Similar to the guards, his mask has a fencing mask base but also has another mask set on top. If you'd like to create the face portion of the mask, there are many 3D printer files available or why not try a different cosplay technique like pepakura?
However, if you're in a pinch and need a mask, Amazon has one for sale:
Pepakura is a form of papercraft making models and forms from sheets of cardstock, heavy paper or even foam. By scoring, folding and gluing individual pieces, complex shapes can be created from cheap materials and can then be hardened for durability using wood glue, resin or fiberglass.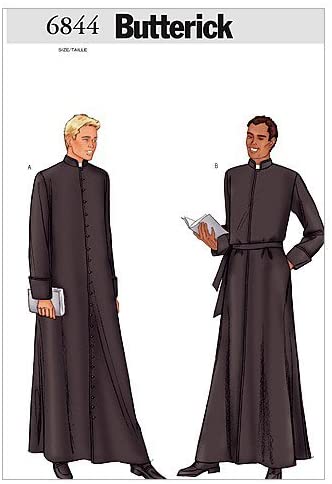 To create the Front Man's signature coat, you can create your own with faux leather and a sewing pattern option that is easy to modify like McCalls M2014 or Butterick B6844.
Robot Doll Costume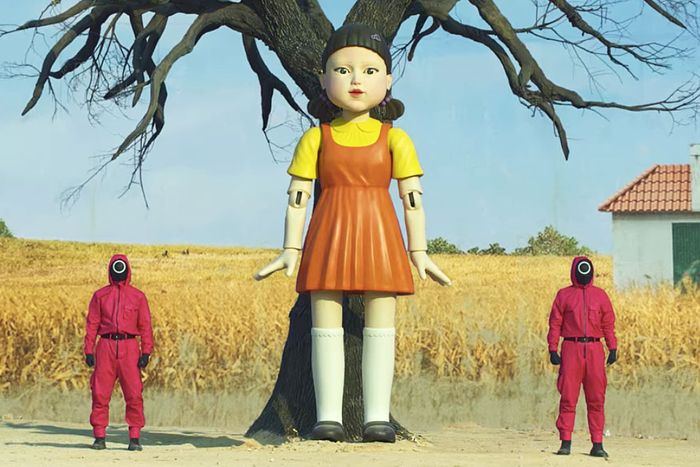 An easy closet cosplay that is immensely terrifying is the robotic doll featured in the first game of the show. Grab a yellow blouse with a Peter Pan or rounded flat collar and an orange strapless dress for the main outfit and add white knee high stockings and black shoes. To take the cosplay up a notch, create your own long gloves, painted to look like doll joints with fabric paint or an airbrush. Check out the list below for some possible purchases on Amazon:
For those that want to sew their outfit from scratch, try using patterns similar to this top pattern on Etsy and Simplicity's Easy-to-Sew pattern S8874 for the dress.
Now you're all set to cosplay from Squid Games! As a bonus, here's the link to a recipe for the popular Korean candy featured in the games. Great for a prop, challenge or snack.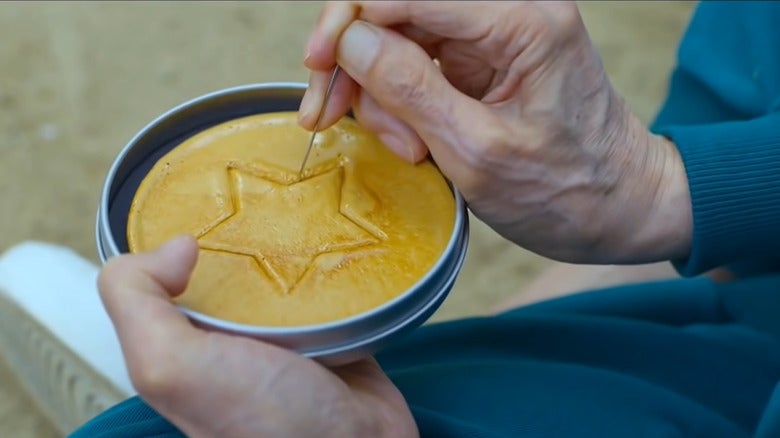 Squid Game is now streaming on Netflix.