Final Fantasy XIV Director Naoki Yoshida Cosplays As New Reaper Job
Yoshi-P announced the new FFXIV job by cosplaying as the Reaper at FFXIV FanFest.
If you're a fan of the Final Fantasy series, then you probably have heard of the recent announcements regarding the critically-acclaimed MMO, Final Fantasy XIV. This past weekend at the digital FFXIV Fan Festival, director Naoki Yoshida (aka Yoshi-P as the fans call him) announced more news about the upcoming Endwalker expansion. Aside from a new trailer as well as the hit Male Viera reveal at the end of the keynote, he also announced the new "Reaper" job that players will be able to play as in the game.
For those who are unfamiliar, Yoshi-P is known to cosplay as the new job when they are announced at FanFest. When the Stormblood expansion was announced in 2017, Yoshi-P cosplayed as the new Samurai job. For the Shadowbringers expansion in 2019, he cosplayed as the Gunbreaker job that was included in the expansion.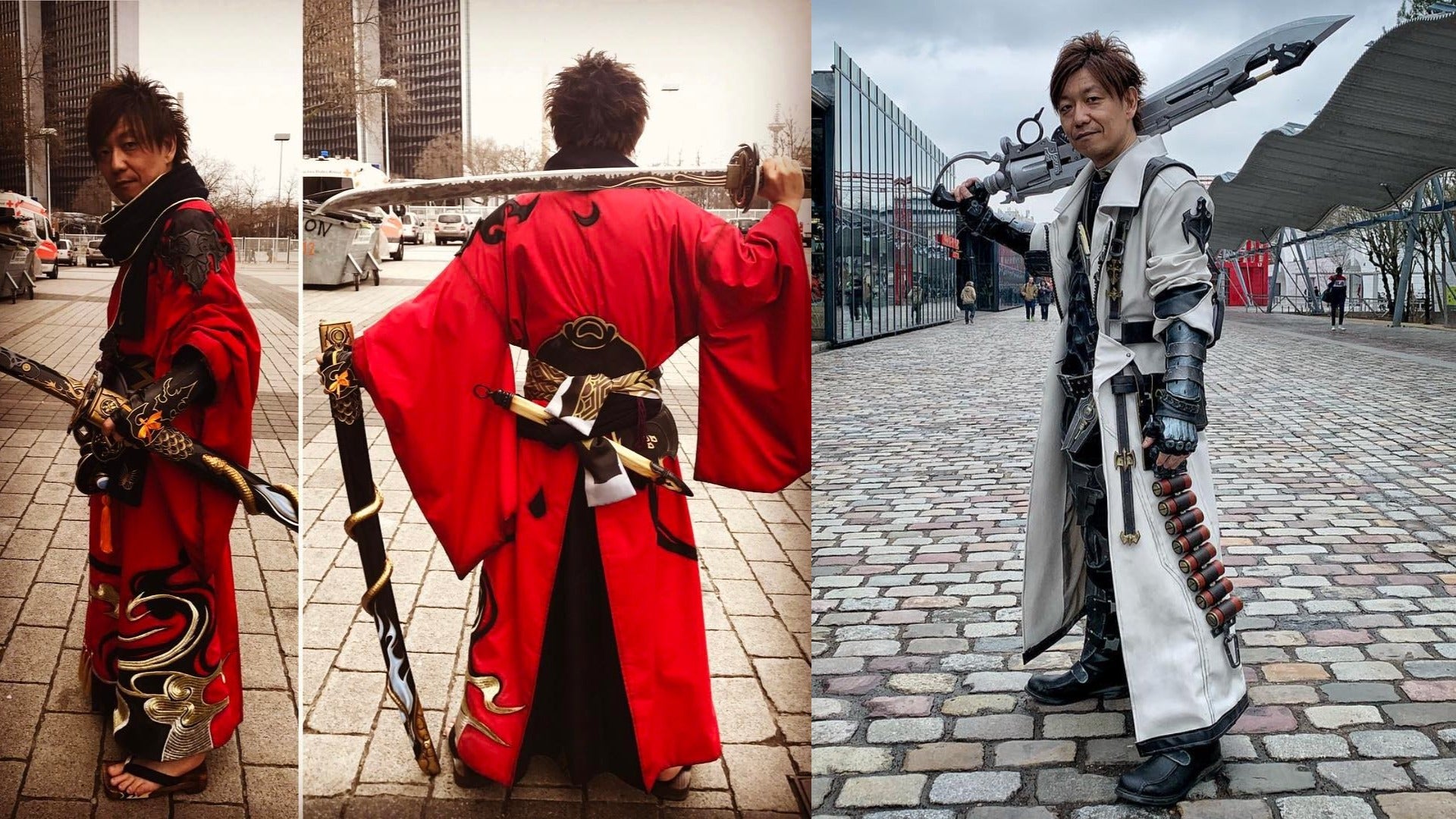 For this year's FanFest he wore the new Reaper job look, complete with a massive scythe, hat, leather armor, and a weathered cloak. While we don't know exactly who made the cosplay for him, he's been known to commission popular FFXIV cosplayers. In 2019 he commissioned cosplayer Chezah to create his Gunbreaker cosplay for the Shadowbringers expansion announcement at FanFest. Whoever made his Reaper cosplay was certainly prepared to make him look the part for the digital FanFest this year.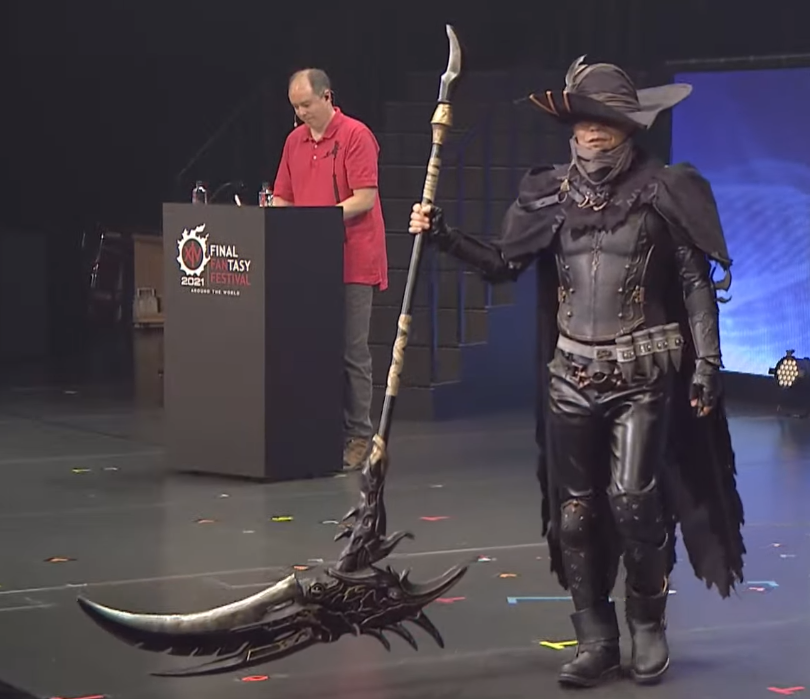 Fans were super excited to hear about the new job as well as see Yoshi-P cosplaying as the Reaper. Many were quick to comment on the look on Twitter, and many were impressed with the scythe prop that he wielded around on stage. Some also created memes of the cosplay, such as the one below with co-lead world/ lore developer and translator Koji Fox as the ghost familiar that is seen in the Reaper gameplay reveal.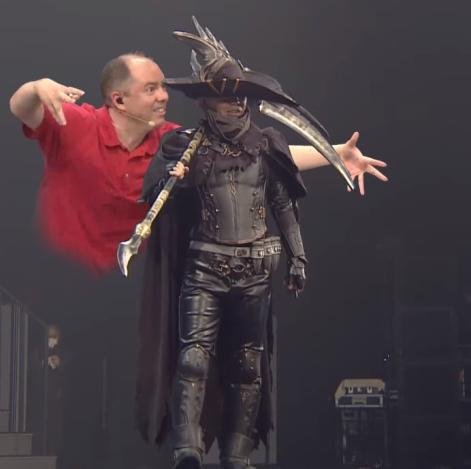 With Yoshi-P's Reaper cosplay being such a big hit at the digital FanFest this year, we can't wait to see what the FFXIV director will cosplay as next.
Final Fantasy XIV: Endwalker releases on November 23, 2021.