James Gunn Impressed By Suicide Squad Cosplayers On Twitter
These low-budget Suicide Squad cosplayers got quite the surprise from James Gunn.
DC's new movie The Suicide Squad is coming out on August 6th and fans cannot be more excited to see it. The movie is a sequel to the original Suicide Squad back in 2016, but this time it is directed by James Gunn and features notable actors such as John Cena, Margot Robbie, Pete Davidson, Idris Elba, Sylvester Stallone, Nathan Fillion, and more!
James Gunn is no stranger when it comes to superhero movies, as he was also the director for Guardians of the Galaxy. So far, the reviews coming out from early viewings have been positive, with many saying that it's one of DC's best movies in years.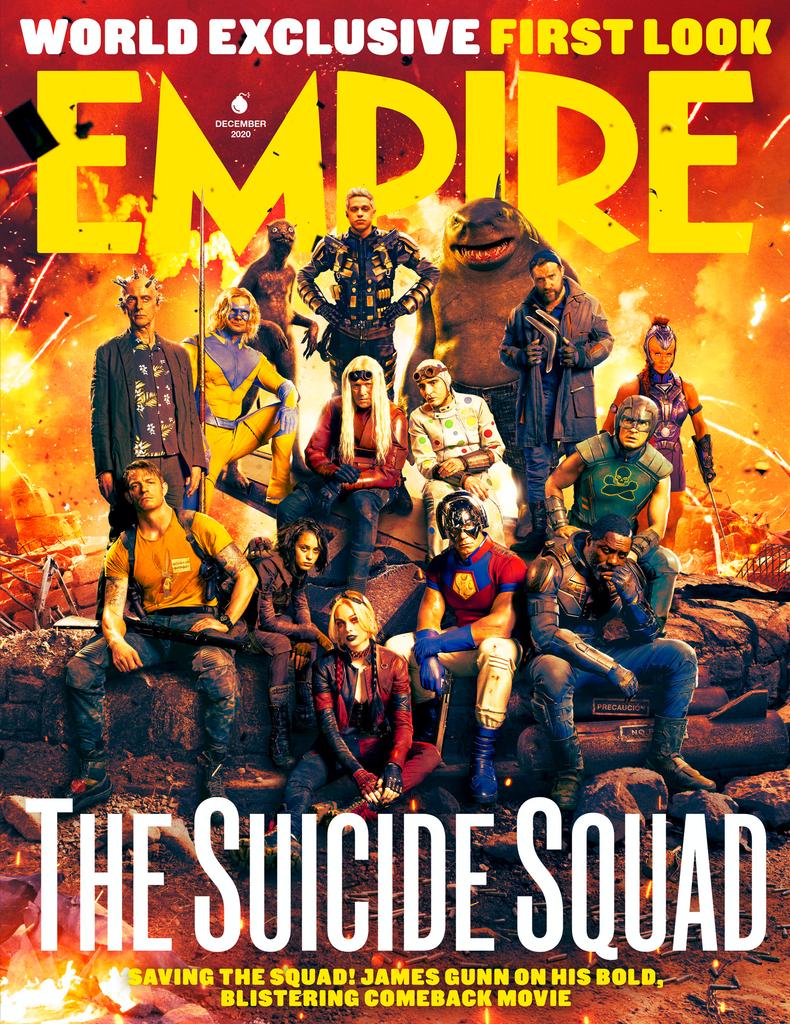 It's no surprise that many cosplayers are working on cosplaying characters from the movie. Harley Quinn is back, which means that many will look to recreate her outfits from the new film. There's also John Cena's character, Peacemaker, who would be a fun cosplay to recreate for a convention. Or, if you're being really ambitious and want to make a full muscle suit with a shark head, there's King Shark.
But a group of cosplayers have already made fun, low-budget cosplays in support of the movie. Millie, known by her cosplay handle dressesanddragons, got a group of friends together to recreate many of the looks from the show. Her friends thelizardshark, becomingfelicia, maggiekingdom, aaron_rivin, and LoganHAllison all chose a character to portray. The aim was to make low-budget cosplays of Harley Quinn, Peacemaker, Polka-Dot Man, King Shark, Ratcatcher, and Savant.
Who leaked these set photos??? #theSuicideSquad https://t.co/vgnbu2BHGc

— James Gunn (@JamesGunn) July 21, 2021
Millie originally tweeted to James Gunn earlier in the year because she wanted to know what shoes John Cena was wearing as Peacemaker. Well, with new boots and everything, she tweeted the low-budget cosplays to James Gunn again and this time he not only retweeted, but also asked "Who leaked these set photos???".
"I cherish peace with all my heart." big budget movie, low budget cosplay @JohnCena @JamesGunn #TheSuicideSquad #Peacemaker #peacemakercosplay 📸: @OddLyCaptured pic.twitter.com/NwjhqR3V3E

— millie (@dresesandragons) July 21, 2021
All of the cosplayers were so excited to see that James Gunn was proud of their cosplays. The photos went viral with James Gunn's tweet, and many people applauded their costumes from the movie. We still can't get over the King Shark outfit. Easily one of the most comfortable cosplays we've seen in a while.
All of their cosplays are perfect and easily something that we would love to see at a con!
The Suicide Squad releases in theaters and on HBO Max on August 6, 2021.