Phoenix Alligator Cosplays As Alligator Loki From The Marvel Show
This alligator got himself a pair of horns to become the God of Mischief.
Caution: This article contains spoilers for Loki episode 5.
Step aside Baby Yoda and Baby Groot, there's a new fan favorite in town. Last week's Loki episode revealed the internet's new favorite character: Alligator Loki. The character was revealed to be one of the Loki variants in The Void and since the episode, everyone has been going head over heels for the reptilian God of Mischief.
Fans first debated over whether or not it was an alligator or a crocodile, but Tom Hiddleston has since said in an interview that the reptile was indeed an alligator. The Loki variant was actually based on a real-life emotional support alligator named Wally in Florida.
While there have been many different pieces of artwork with the new gator, with plenty of merchandise from the official Marvel store, some zoos and animal sanctuaries are going a step further to add a set of golden horns to their alligators.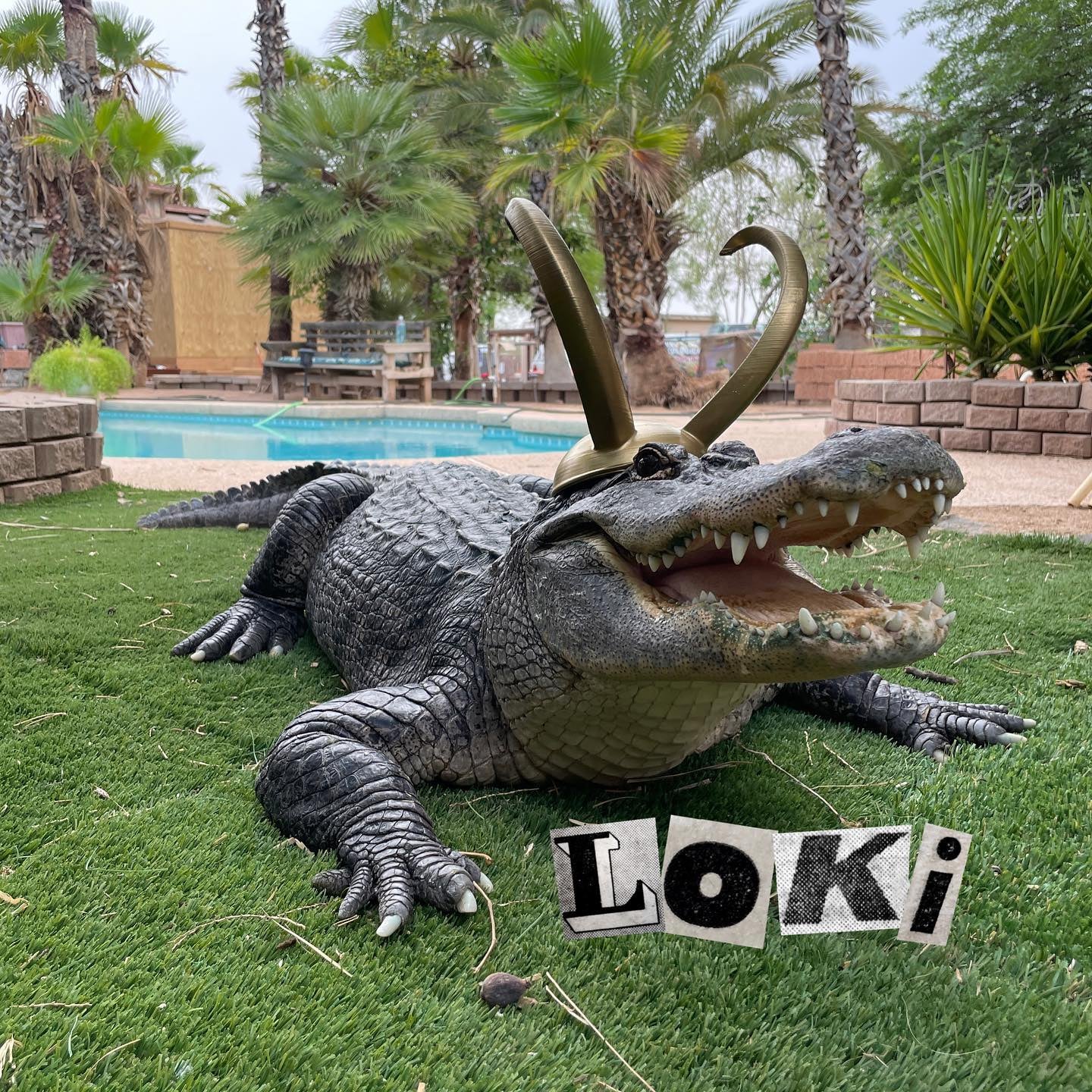 One sanctuary in Phoenix, named the Phoenix Herpetological Sanctuary, has added a pair of horns on one of their alligators to truly create a real-life Alligator Loki. The alligator named Baby was given his own set of horns and the resulting images are absolutely perfect.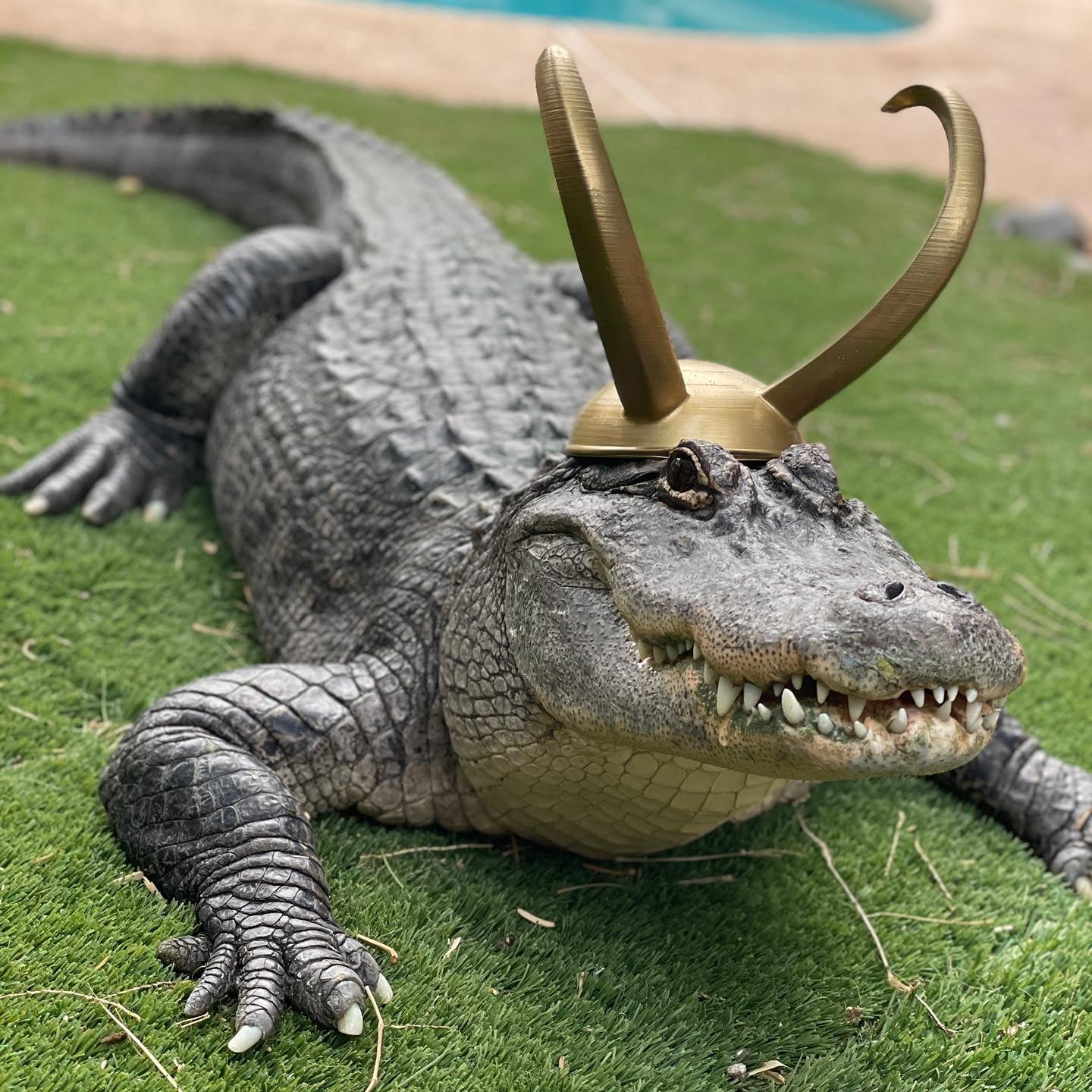 The horns were 3D printed by artist Casey Brose and painted a luminous gold to have a truly magnificent look to the alligator. We honestly never thought that an alligator would cosplay, yet Baby here looks fabulous with his Loki horns.
Another conservation site known as the St. Augustine Alligator Farm also put a pair of horns on their alligator named Frank. Like Baby, Frank looked proud to be in the spotlight and cosplay as his new favorite Marvel character.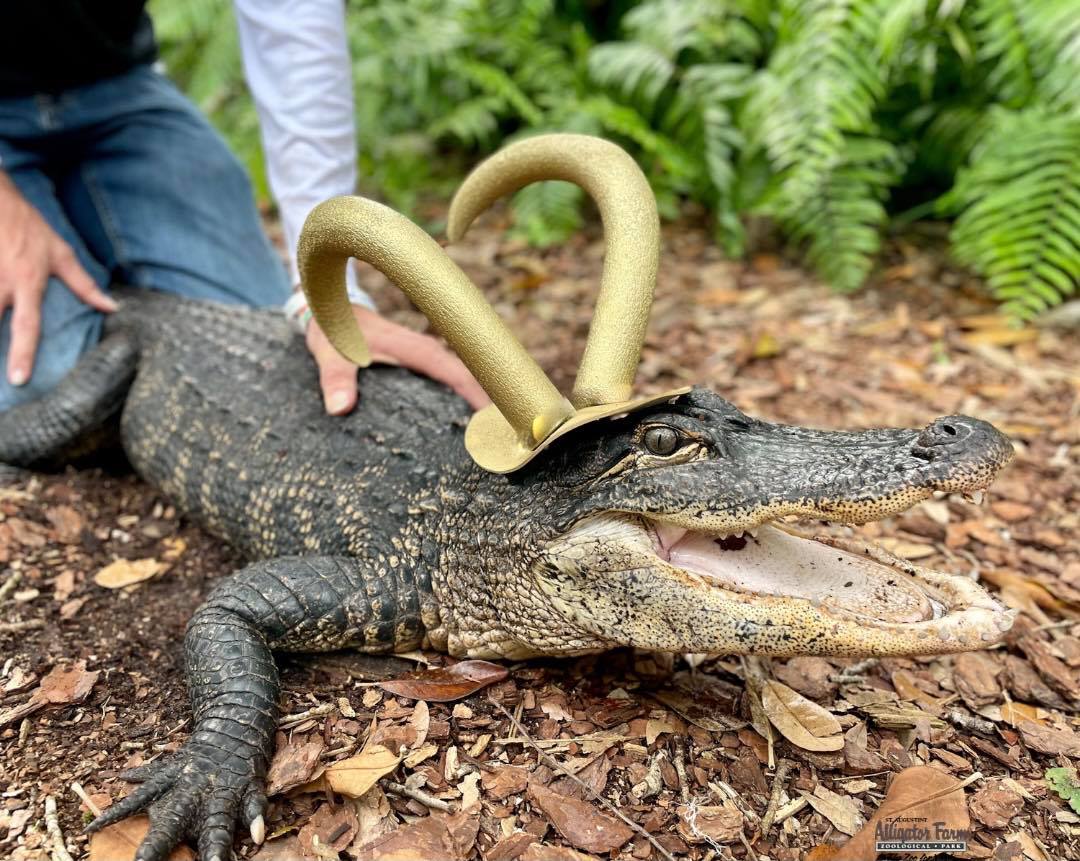 It's still unconfirmed if Alligator Loki will make an appearance in the Marvel Cinematic Universe again, but only time will tell. We also wonder how Loki became an alligator in an alternate timeline in the first place. In the meantime, please enjoy this photo of Odin (Anthony Hopkins) holding his adopted son. (Joke intended.)
Loki is now streaming on Disney Plus.