Star Wars Cosplayers Engaged at New York Comic Con
These two Star Wars cosplayers had a meaningful moment at New York Comic Con.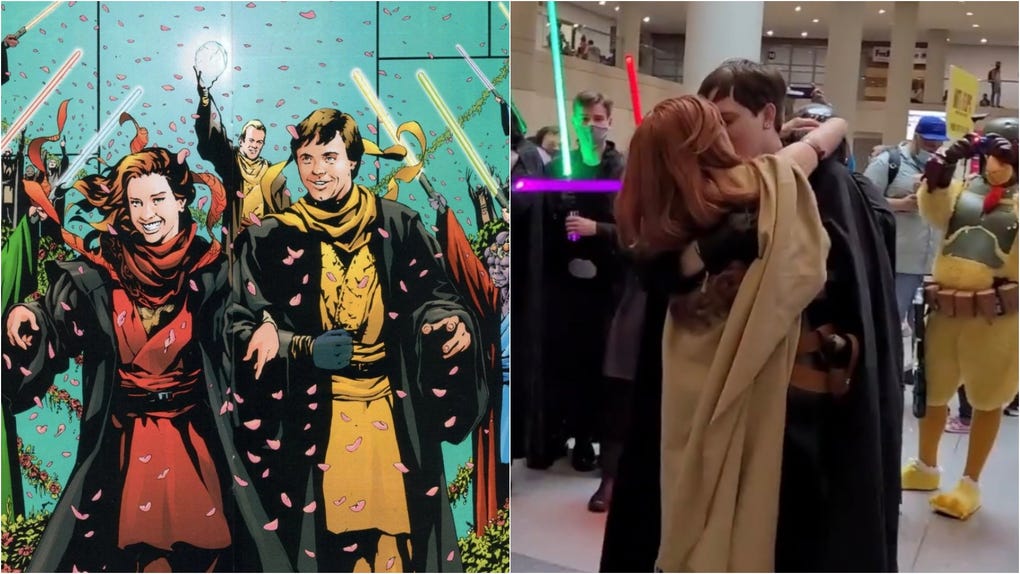 A Star Wars marriage proposal is going viral on TikTok, and we are obsessed! Con engagements show the bond the duo enjoy together and are something exceptional that we love to see. Tik-Toker destructagon shared a video of a lightsaber duel on the convention floor between Mara Jade and Luke Skywalker. So sheathe your lightsabers, fellow sith, and let the Jedi be happy today.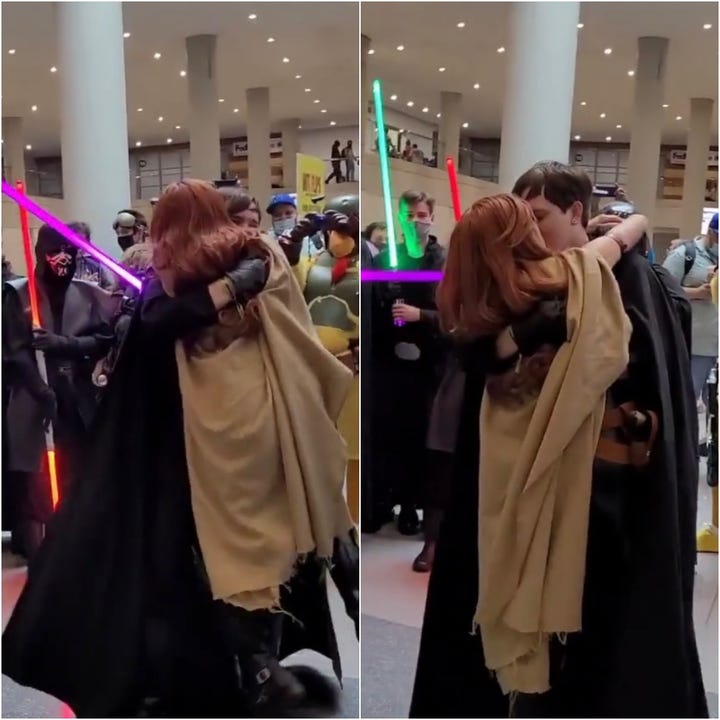 If you don't know, Mara Jade appears in By The Emperor's Hand, a six-issue series of comics published between 1998 and 1999. Essentially, she's a covert badass with lightsaber training employed by Emperor Palpatine, who was 100% loyal to the Empire until she met Luke Skywalker on a mission to kill the Jedi. From Enemies to Lovers, Luke Skywalker and Mara Jade break the Jedi celibacy vow, marry and have a child.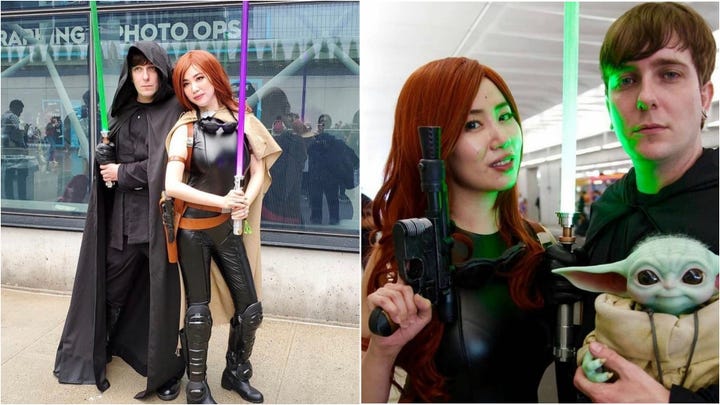 Now that you know who this comic power couple is, here is the story: The lovestruck duo, moxillaq and theknightbard, started a duel surrounded by what looks to be dozens of dozens of Star Wars cosplayers in attendance.
In the video, Ahsoka Tano, Twi'lek, stormtroopers, and Rey Skywalkers are all seen raising lightsabers and cheering during the battle. Plus, there looks to be a chicken Boba Fett cosplayer in the mix, to which we have no comment but only praise.
Then, a break in the lightsaber choreography happened when the Luke Skywalker cosplayer went down on one knee. He opens the box, and Moxillaq says, "Is this for real?" to which theknighbard responds with a massive smile on his face and a nod. They embrace, and a woo from the crowd ensues.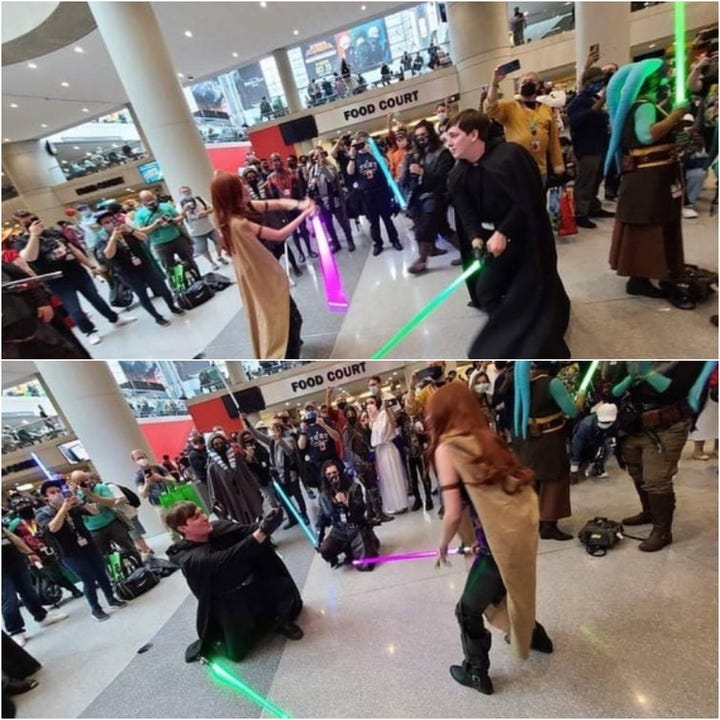 We can confirm she said yes not only from the video but from Theknightbard's Instagram caption: "She said yes!"
We have nothing but love and well wishes for the couple, and may the force be with them both!
"Compassion, which I would define as unconditional love, is essential to a Jedi's life. So you might say that we are encouraged to love." — Anakin Skywalker