This Y'shtola Cosplay From Final Fantasy XIV Is Perfect
This cosplayer looks like she stepped out of the game with her Y'shtola cosplay.
In the last few months, Final Fantasy XIV has seen a surge of new players. Thanks to many Twitch streamers trying out the game as well as a free trial, the amount of new players entering the game has been at record numbers. The game's producer, Naoki Yoshida, even sent out a letter to fans about the congested servers and how they're trying to expand them because of all the new players entering the game.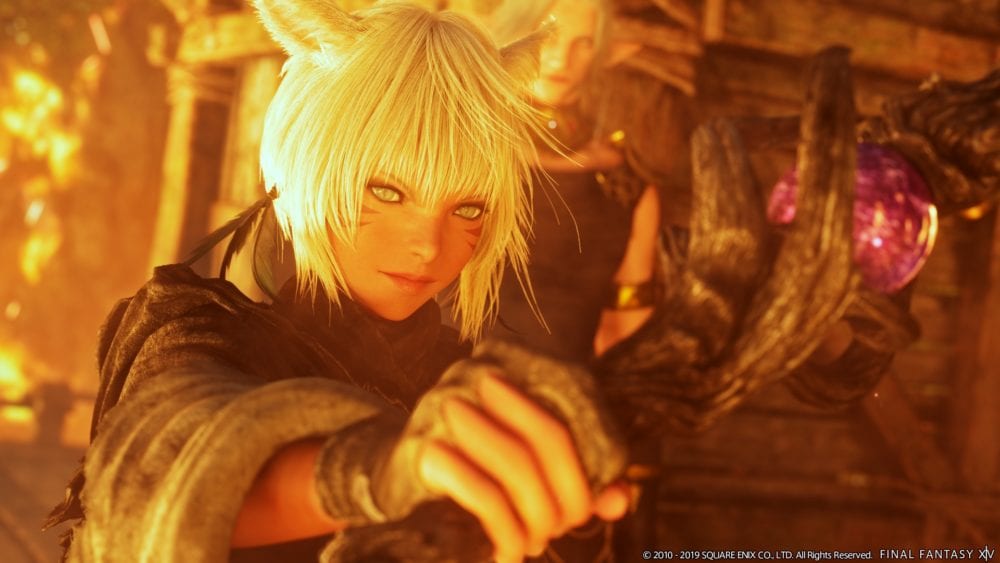 With the new expansion, Endwalker, on the horizon, fans are eagerly getting ready for the epic finale of a decade-long story. One fan favorite character, Y'shtola, got herself a wardrobe makeover in Shadowbringers that will also continue in Endwalker. Her character has seen massive development both in her story and appearance throughout the years.
It's no wonder that she's also one of the most cosplayed characters from Final Fantasy XIV. One cosplayer by the name of dalllto on Twitter has recently cosplayed Y'shtola and her cosplay is absolutely incredible.
Final Fantasy XIV - Shadowbringers
Y'shtola

Photo. M.M (@PB__MM)#FFXIV #FF14 #ffxivcos pic.twitter.com/b0766XG2I7

— 달토 (@dalllto) August 6, 2021
The Korean cosplayer really made her cosplay look like Y'shtola from the game. From her wig, makeup, dress, boots, and the iconic Black Mage staff, she really looks like Y'shtola just jumped out of the video game and into real life.
어제 촬영하고온 야슈톨라 ~~
엠님이 사진 LTE속도로 보내주셔서 선행갈긴다음 셀카올리기는 처음이넼ㅋㅋㅋㅋㅋㅋㅋㅋ pic.twitter.com/zCBignd7sO

— 달토 (@dalllto) July 26, 2021
Dalllto has also cosplayed many other characters from FFXIV including both Gaia and Ryne from Shadowbringers as well as the Elezen twins, Alphinaud and Alisaie Leveillur. She is definitely a Final Fantasy chameleon when it comes to cosplaying all these different characters from the game!
Final Fantasy XIV
Gaia

가이아 (1)

Photo. M.M님 @PB__MM #FFXIV #FF14 pic.twitter.com/aKcn8Ns0cf

— 달토 (@dalllto) July 11, 2021
We certainly hope that dalllto will take more photos of her Y'shtola cosplay as Endwalker draws closer to its release in late fall this year. We would love to see photos of her in a forest similar to the Rak'tika Greatwood! (Of course, with the La Hee music echoing in the background.)
Final Fantasy XIV: Endwalker releases on November 23, 2021.
To possibly be featured in our articles, be sure to tag us on Cosplay Central's Instagram, Twitter, or Facebook.