Yelena And Black Widow Cosplayers Recreate Movie Scenes
These photos look like stills from the Black Widow movie!
Since Black Widow's release on Disney Plus and in theatres, many have been applauding the sister relationship between Natasha Romanov and Yelena Belova. Besides the fact that Yelena was one of the fan favorites of the movie, her attitude and banter with Natasha was definitely one of the highlights of the movie.
Cosplayers have also been dressing up as both Yelena and Black Widow. They have shown off their signature poses with impressive looks from the film. Now, two other cosplayers have joined in and recreated scenes from the Marvel film.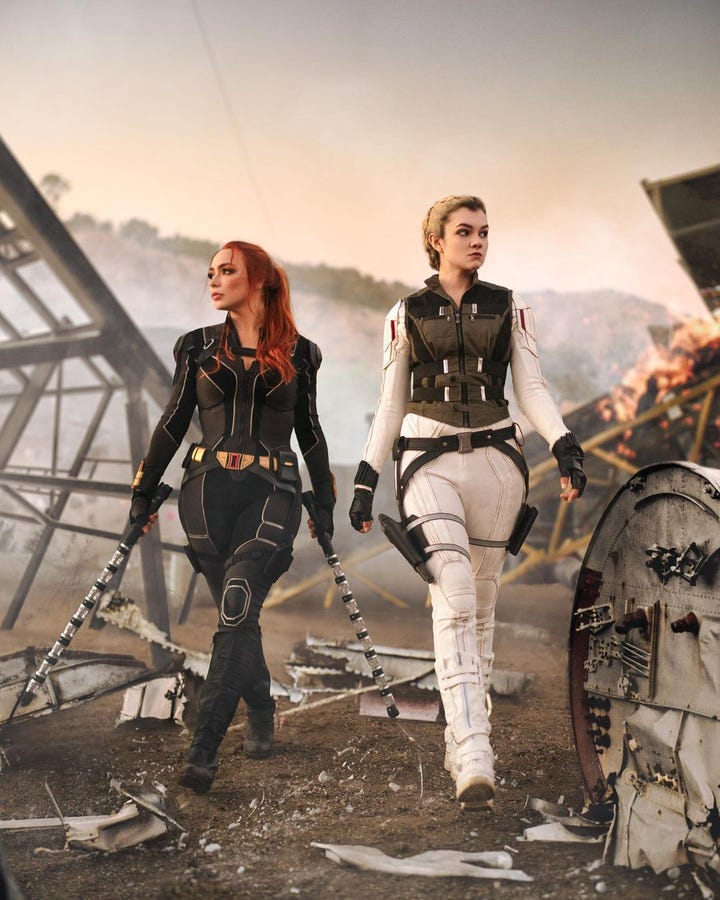 Caitlin Christine and Minakess did a photoshoot as Natasha and Yelena and the photos look incredible. The entire photoshoot was a massive team effort that paid off in the end. Photographer Liquidverve captured the photos with the assistance of Akcromwell, Caoimhe, and Aaron Rivin. The photos were taken off a dirt road in LA and the wreckage was added in the editing phase.
The two of them look like spitting images of the two widows. Not only do they have cosplays that look like spitting images of the suits in the film, but their facial expressions in the photos look identical to Scarlett Johansson and Florence Pugh. The photos of them recreating the forehead touch between the two sisters is perfect.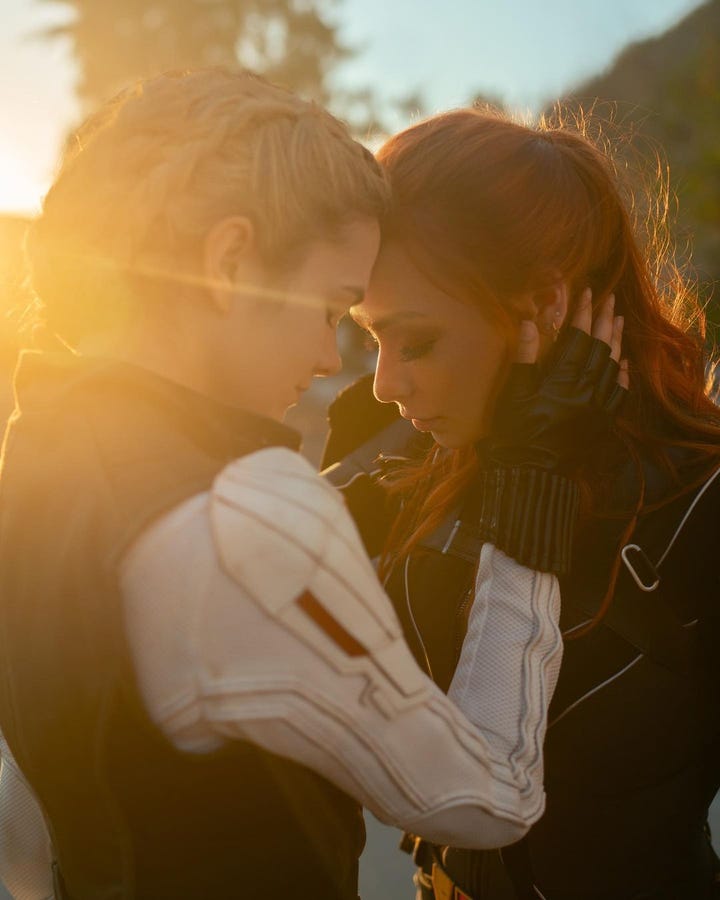 We can only hope that more photos from this incredible photoshoot will be revealed in the days and weeks to come. And we would love to see more collaborations with this team in the future!
Black Widow is now in theatres and available for streaming on Disney Plus Premiere Access.
To possibly be featured in our articles, be sure to tag us on Cosplay Central's Instagram, Twitter, or Facebook.