Cosplay Spotlight: Cosplay Melee Contestant and Mentor Becka Noel
Ani-Mia interviews cosplayer Becka Noel on her accomplishments in the cosplay community.
A cosplay teacher? Workshops just for cosplayers? Who would have thought when cosplay started, that it would become something educational as well as creative? I had the opportunity to speak to cosplayer Becka Noel who is not only a talented cosplayer but also a mentor to cosplayers in NYC and worldwide.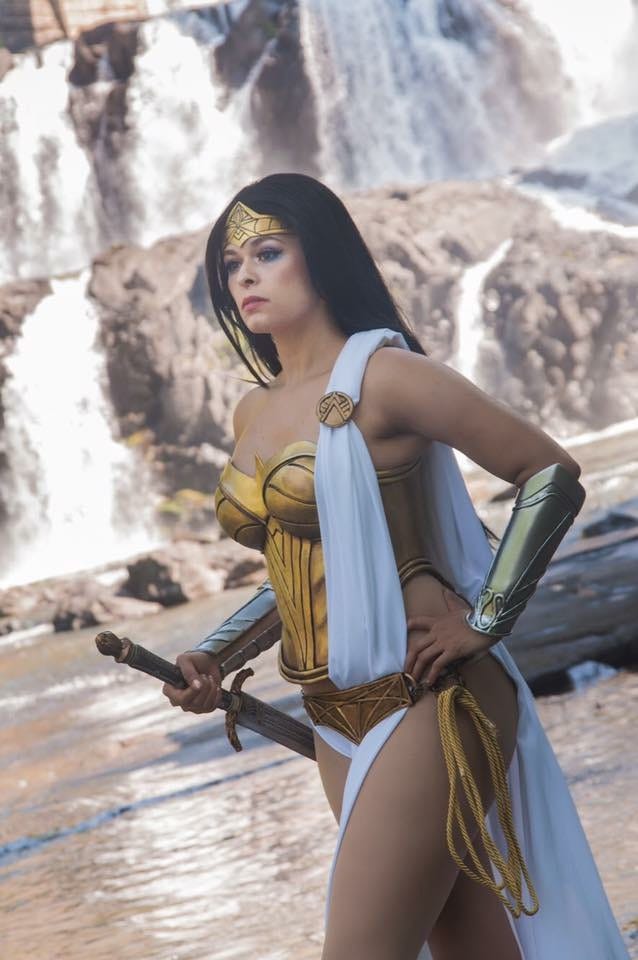 Ani-Mia: Thanks for sitting down with me Becka, let's jump in. When did you start cosplaying and what made you want to cosplay for the first time?
Becka Noel: I started cosplaying in 2011 when Dhare (my fiancé) brought me to New York Comic Con for the first time. I've always loved costumes and am a very creative person so when I saw all of the costumes, I wanted to join in immediately! I went home and made my first cosplay entirely out of duct tape because I didn't know how to sew. It was the most fun!
AM: If you had to pick a favorite cosplay that you've done, which would it be?
BN: Do I have to pick just one?! I have so many that I really like but I don't know if I have a favorite. I love Valkyreevee Eevee because it's very detailed, warrior goddess Pinkie Pie because it's cute and suits my personality, and Themyscira Wonder Woman because I feel so elegant and strong in it.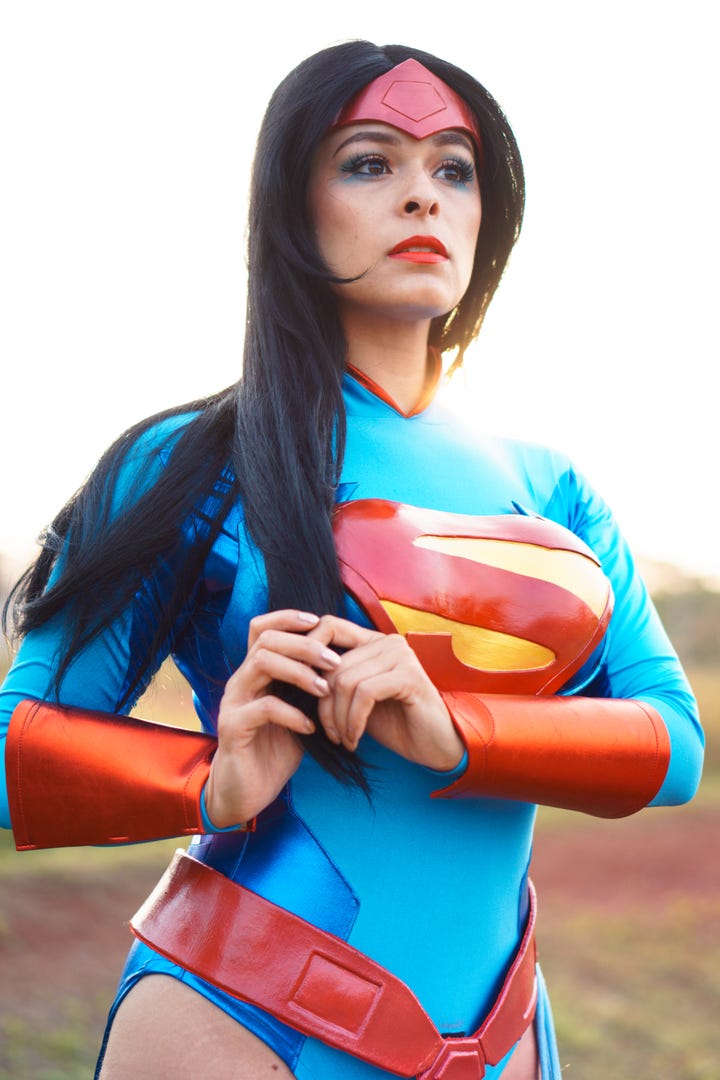 AM: What is it that makes you want to cosplay a particular character?
BN: I usually go for either really strong and badass or cute, fluffy characters! I'm really drawn to Scandinavian designs and anything Wonder Woman related because well, I am obsessed...
AM: Now you work with Manhattan Wardrobe Supply in NYC. Can you tell us a little about the store and what you do there?
BN: MWS is a staple in the entertainment industry. It had everything that a big movie, tv production, or Broadway play would need. But it also allows walk-ins and offers workshops, seminars, and guest events. I handle the social media for the store, teach workshops, organize events, and help fellow cosplayers make cool stuff!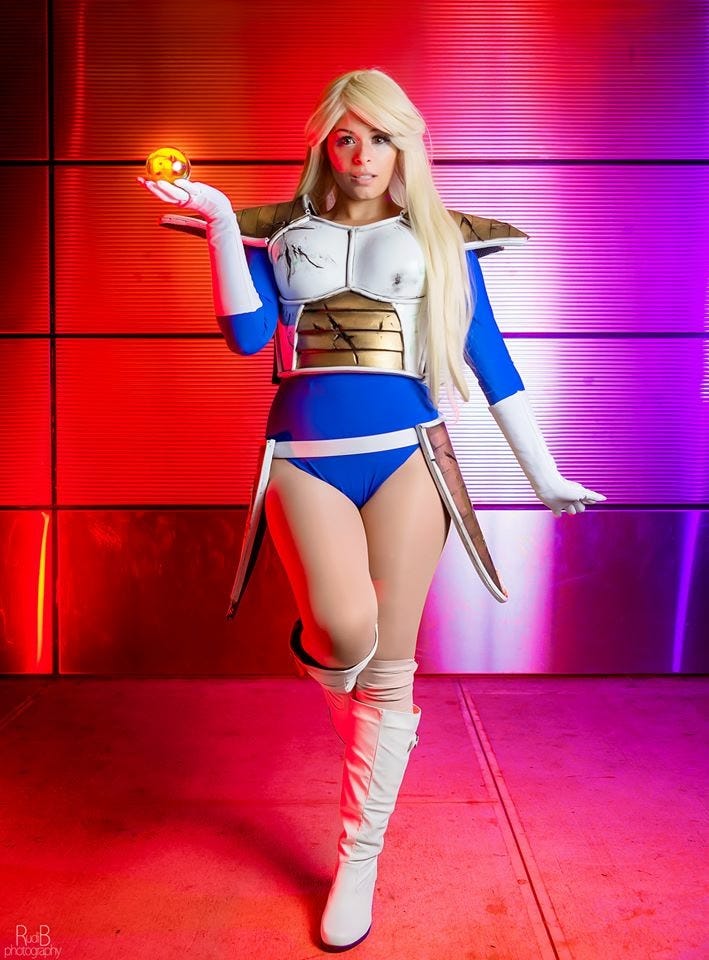 AM: That sounds like a cosplayer's dream store. Can you tell us a little about some of the workshops that you offer at Manhattan Wardrobe Supply?
BN: I personally teach workshops on making armor and props with Worbla and EVA foam, and painting techniques. I also do seminars on those topics. The class size is limited to five people so that I can give each person my full attention. During the workshop you will learn about the products and how to make something out of them. The goal is to teach basic techniques so the attendee goes home with the knowledge and belief to be able to create on their own.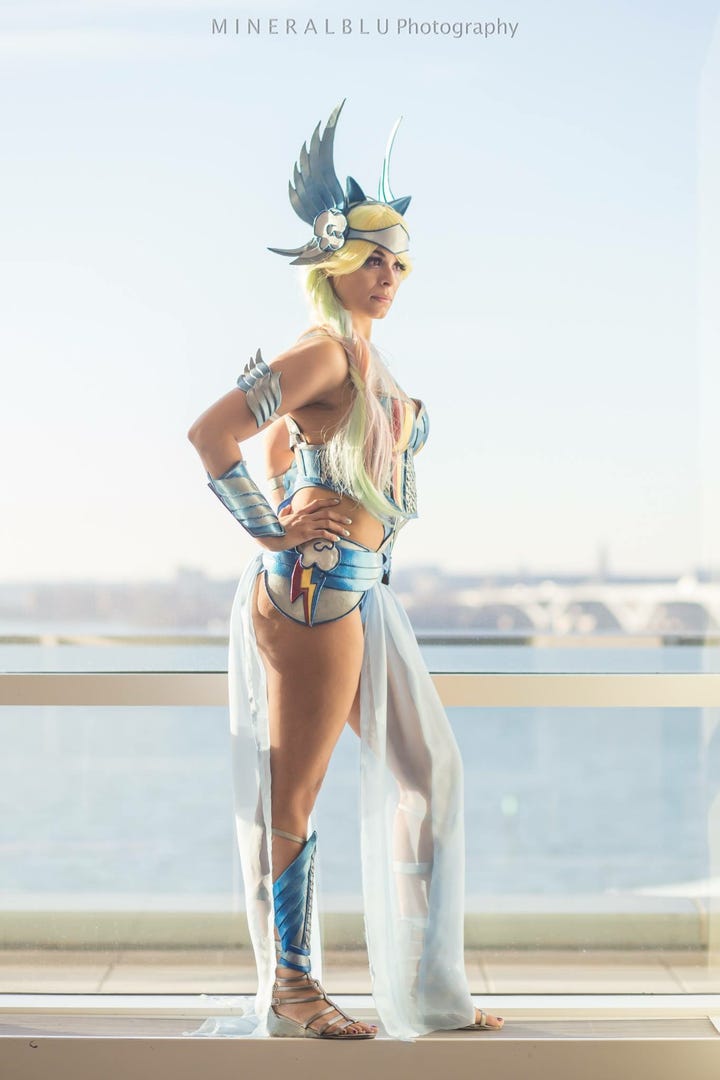 AM: You were also featured on a cosplay competition show. What was it like competing on Syfy's Cosplay Melee?
BN: It was a great experience being on the show. One that is unlike any I've ever had. It was both fun and super stressful, haha. You can't imagine having only hours to create something while a producer is in your face asking you questions about everything you're doing! My favorite part of the show is the friendships that were made. We all got really close during and after the show and most of us still are!
AM: Was there a favorite moment for you while working on the show?
BN: Hands down favorite moment was actually getting to put on the costume I made, get in full makeup and hair and walk down the aisle. The lights were really bright and it was just an amazing feeling. It gave me such a rush!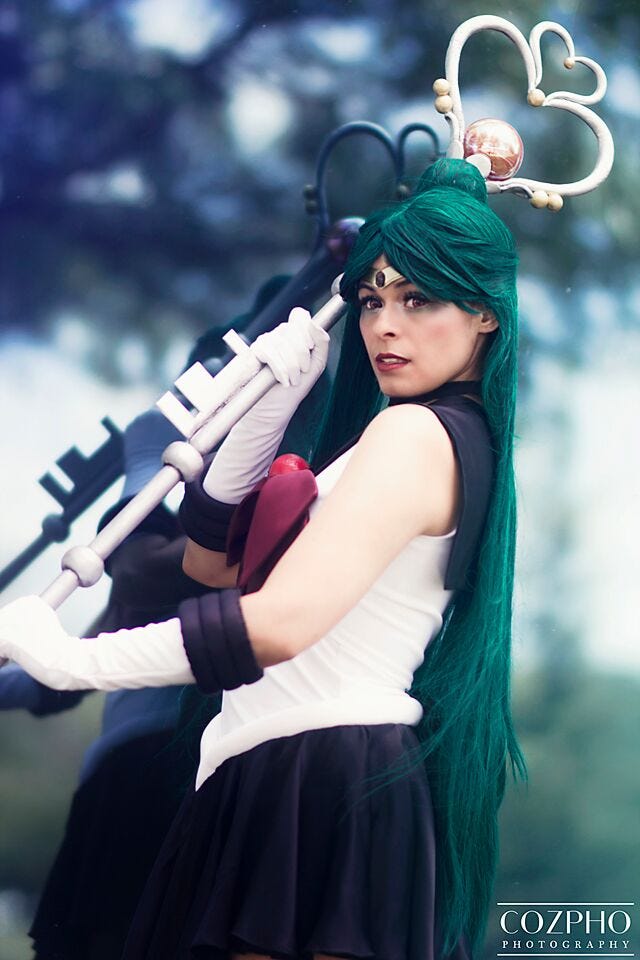 AM: Is there a particular medium that you favor working with for making cosplays and why?
BN: My favorite or go to medium is Worbla. It's very easy to work with, quick, and can take a beating. I should probably branch out to other mediums more but I just love it so much!
AM: And finally, what is your next goal in cosplay?
BN: Well, my next costume goal is a Sailor Pluto design I drew last year. I started the costume and never got to finish it, so that's what I'm working on right now. My future goals for cosplay are to continue having fun and meeting new people. I'm really lucky to have met so many good people and have done a lot of really amazing things through cosplay.
Thanks for chatting with us Becka and we can't wait to see what you create next. To see more of Becka's work, be sure to check out her Facebook and Instagram.