Birds of Prey Costume Designer Talks Cosplay And Dressing Harley Quinn
Hollywood designer Erin Benach on the movie's outlandish wardrobe and what makes a cosplay look stand out.
Creating the image for not one, but an entire crew of DC's most iconic characters is no easy task, but costume designer Erin Benach took on the job for Birds Of Prey And the Fantabulous Emancipation of One Harley Quinn, which gave Harley Quinn her time to shine while wreaking havoc across crime-ridden Gotham. Of course, the chaotic joyride that is Harley and her merry squad of butt-kicking ladies has become an immediate go-to for cosplayers, and it was Erin's unmatched creative firepower that brought us the most memorable pieces we see flooding into conventions around the world.
Of her creative roots, Erin shared her love revolved around focusing on the characters themselves mentioning, "I fell into costume design because it fit what I loved, creating a look for a character and not necessarily being concerned with trends. The best part is really diving in to their world." And with that attention to detail zeroing in on the complicated personalities of DC's infamous girl squad, we touched base on her creative process, favorite moments, and the impact she's had on the cosplay world, as Harley Quinn: Birds of Prey releases on home entertainment and streaming.
Cosplay Central: The fashion in Birds of Prey has become such a cosplay power move since it premiered: from fan art to full on recreations, how does it feel seeing cosplayers showing so much love for the style and creative looks seen in the movie?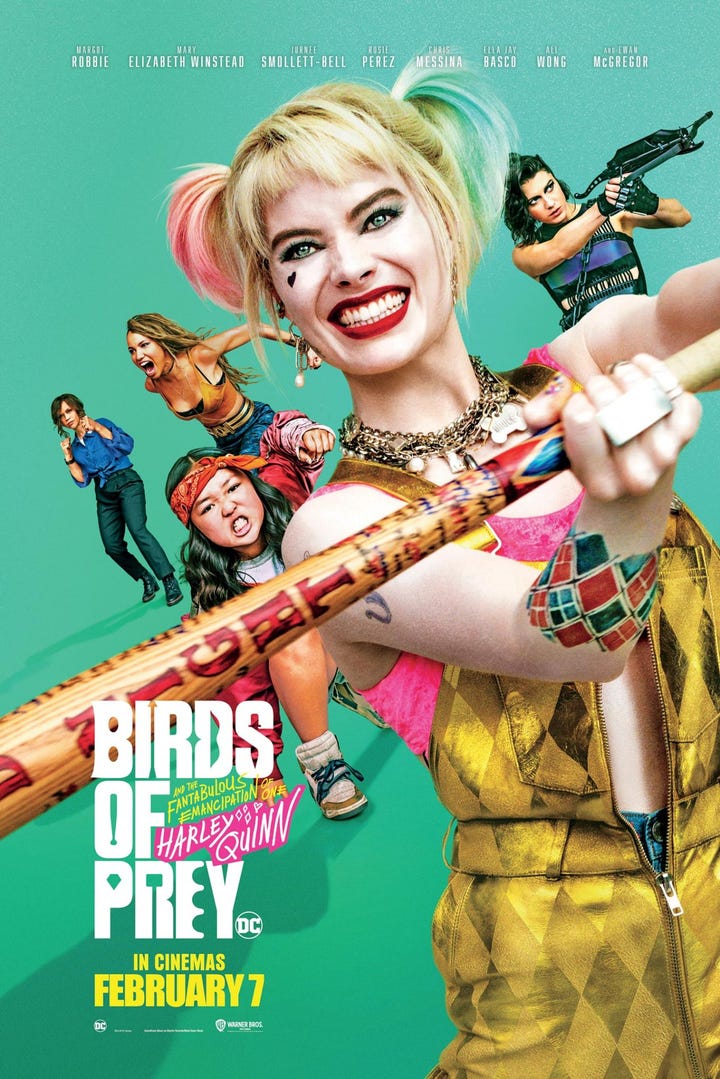 EB: I have to tell you, I went to this event called HarleyWood and all these girls roller-skated up to me wearing the gold jumpsuit and I cried. It was such a powerful emotion; I was blown away. It's so much fun to see these people enjoy and interact with something that came from my brain. Something I just thought up and here they are, right in front of me…I can't explain the feeling.
CC: I'm sure you've seen so much cosplay by now; what in your personal opinion makes a look stand out?
EB: Ooh, always the detail, right? So, getting into the kinds of materials people are using to substitute pieces we created. I love all the caution jacket recreations; the level of expertise and skill and talent these cosplayers have is crazy to me. They are truly craftsmen and put in so much work. I started a jewelry line around the time I started working on Birds of Prey, it was kind of a spin-off project of mine, and I recreated the jewelry you see in the movie so I love seeing people who are into the designs as much as you are and seeing how they make it themselves. That was one of the things I wanted, to create looks that people would be able to recreate and make their own. It was one of the things we were excited about, we really wanted people to have fun recreating their favorite looks.
CC: Harley of course was the star of the show and was previously seen in Suicide Squad by Joker's side. Now she's free and running her own crew of misfits and her style really reflects this untamed energy. What was the key differences in Harley's style evolution since Suicide Squad?
EB: Well, I would say her fashion comes from her zany, childlike, take-no-prisoners attitude. We wanted to really focus on those aspects that make Harley, Harley. I really wanted to make costumes that we as women would love to wear and be in. Something that we would feel awesome in. That was kind of asking myself in the mind of Harley Quinn what would she feel badass in? We wanted her to look as empowered as she felt. And we were creating a certain kind of Gotham that felt tangible and gritty that had a little bit of grounding to it. There were elements of the wardrobe where we wanted to still reflect street fashion and culture so you could relate to it as much as you related to Gotham as a city.
CC: Then of course there was the iconic caution tape jacket you mentioned previously was one of your favorite cosplay picks. How did you even come up with this and how did you go about bringing the vision to reality.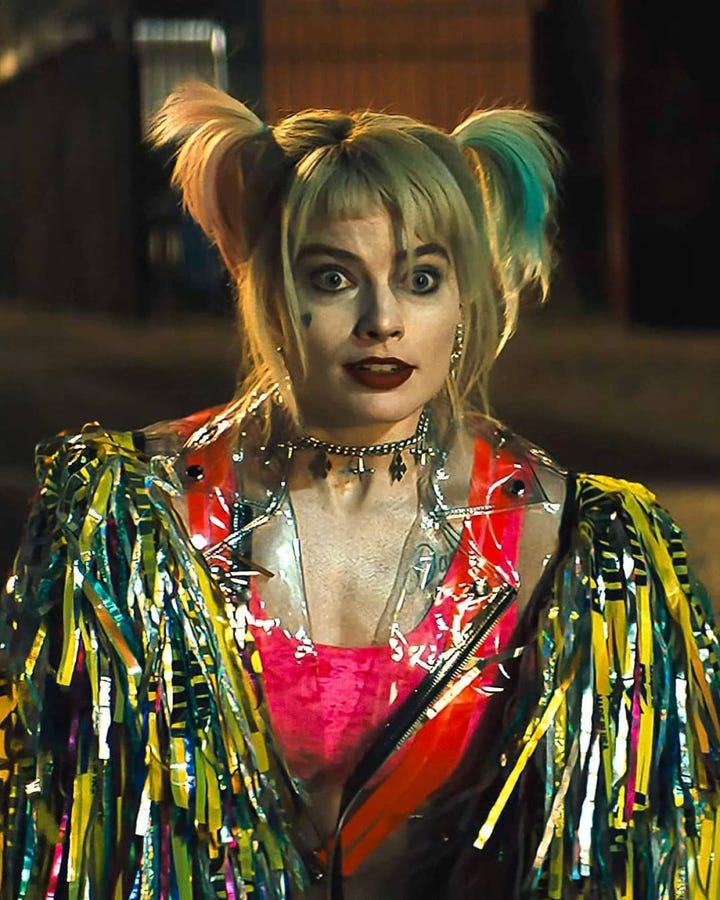 EB: It was so much fun to make this. I have to really tell you- thinking of these costumes was like a kid in the candy shop wondering what I could make now. So much fun. We had this kind of clubbing/nightlife/dance scenes and vibes throughout the movie like the Black Mask Club and I was drawn towards a lot of party costuming. From places like Burning Man and whatever fun festival, I didn't want it to feel literal but have a little touch of inspiration without looking too costumey. I was stepping away from the superhero angle and really ground it with these elements that inspired me from street style and partying. I really think that's where my nose led me to the streamers and caution tape. The caution tape came from trial and error playing with fabrics. The concept made so much sense for Harley, it was easy to imagine her busting through a crime scene ripping apart the caution tape. She doesn't abide by caution tape or the law. It was one of those "that's so Harley" moments where you start to live in the mind of the character.
CC: Aside from Harley, what other characters did you have fun creating looks for? Any other favorites?
EB: This is hard. I had such a blast with each character and there was so much range with who they were. Huntress was the wardrobe I would wear, but then again, I'd also wear Black Canary's and really I'd wear them all. That was the fun of it, it's why I loved this movie. Each girl's look was a look I truly would embrace myself. There are times I want to be in a super-sleek fitted suit, then times I want to look super sporty and fun- I couldn't pick a favorite because I loved all of it.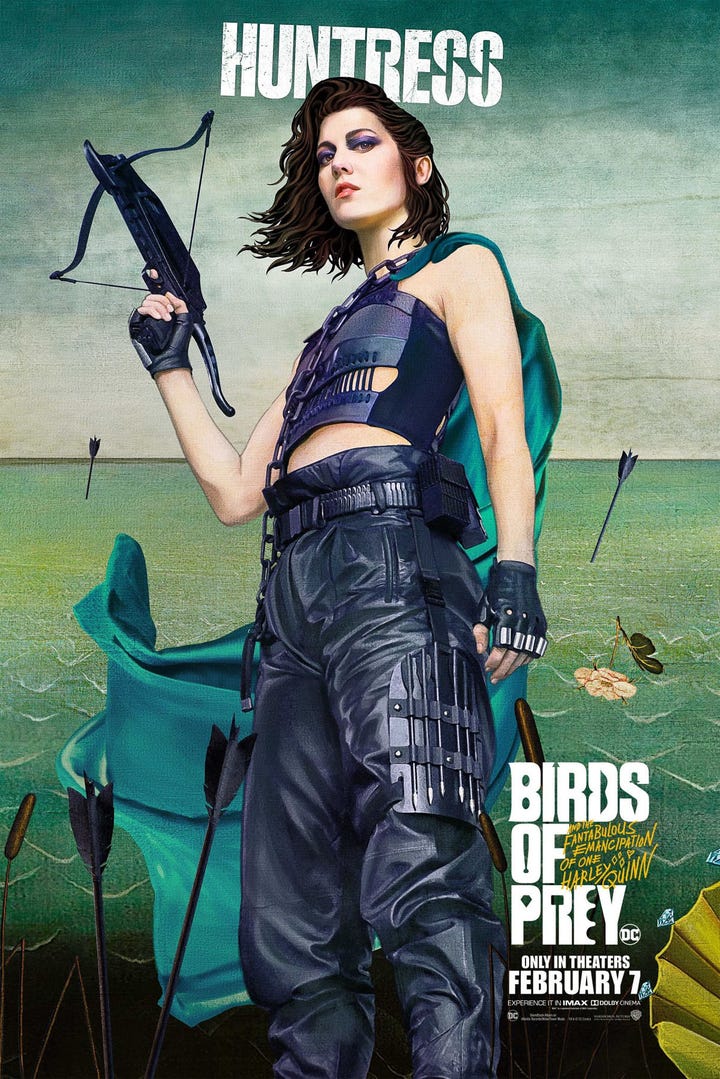 But Huntress was cool because I got to play with silhouettes that were strappy and sculpted to her body. Making those looks were really fun because you knew you needed each piece to be super fitted to her body. One cool thing with her was getting to make these high-waisted motocross pants that kind of crossed a line; I was mixing super high-end high-waisted leather pants style with this motocross feel. There are a lot of iterations of her looks that were fun to design that didn't get used. I wish I could find the pictures like some had batwings and cropped hoodies.
CC: I think the age-old battle of costume design and cosplay is the thin line between fashion and function. How did you go about tackling creating these visually captivating looks that still moved effortlessly in the physical scenes? Any advice for cosplayers working on their own looks to help them get around during con season without sacrificing comfort?
EB: Gussets. The secret is always gussets. You have to use stretch in all the places that your body had a rotating part- an elbow, a knee, etc. And then even where your glutes meet your hips, you have to create almost like a stretch point. It's very hard to do construction-wise and the most challenging part of it.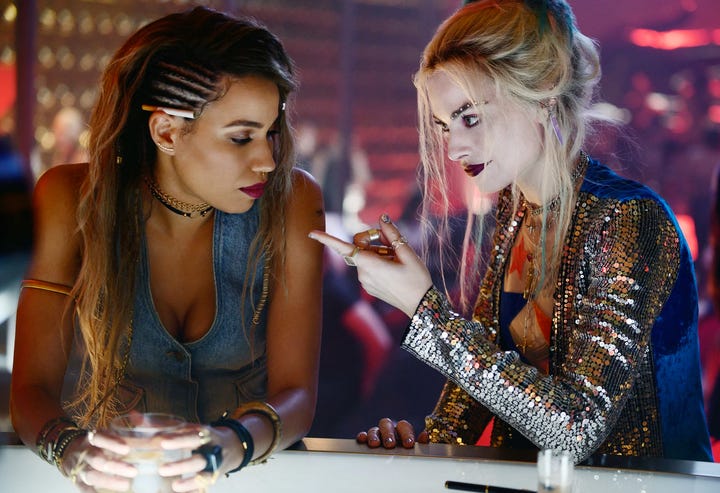 I had the best help in the world so I'm very lucky they were able to help construct what I had in mind and make it movable, but it's really about securing spots where your body will move the most. We would always trial and error our looks in the stunt space. Everything was heavily tested before ever making it to camera to make sure they could really move around in it.
CC: You have your own jewelry line, Billie Valentine, where you recreated some great Birds of Prey accessories that are great for cosplayers on a budget. Do you have any tips and tricks for those recreating Birds of Prey looks that could save them from over-spending?
EB: Make it yourself; DIY is really the key to making things on a budget. The jewelry you might not be able to always make, but with pieces in the movie a lot of the looks reflected the chaotic do it yourself that makes Harley. Paint the cut-off shorts, strip the streamers for the jacket sleeves, ya know? It's all about the DIY and getting your hands involved. There's always a way to make it work and it's always a great idea to make it yourself with the materials you have available.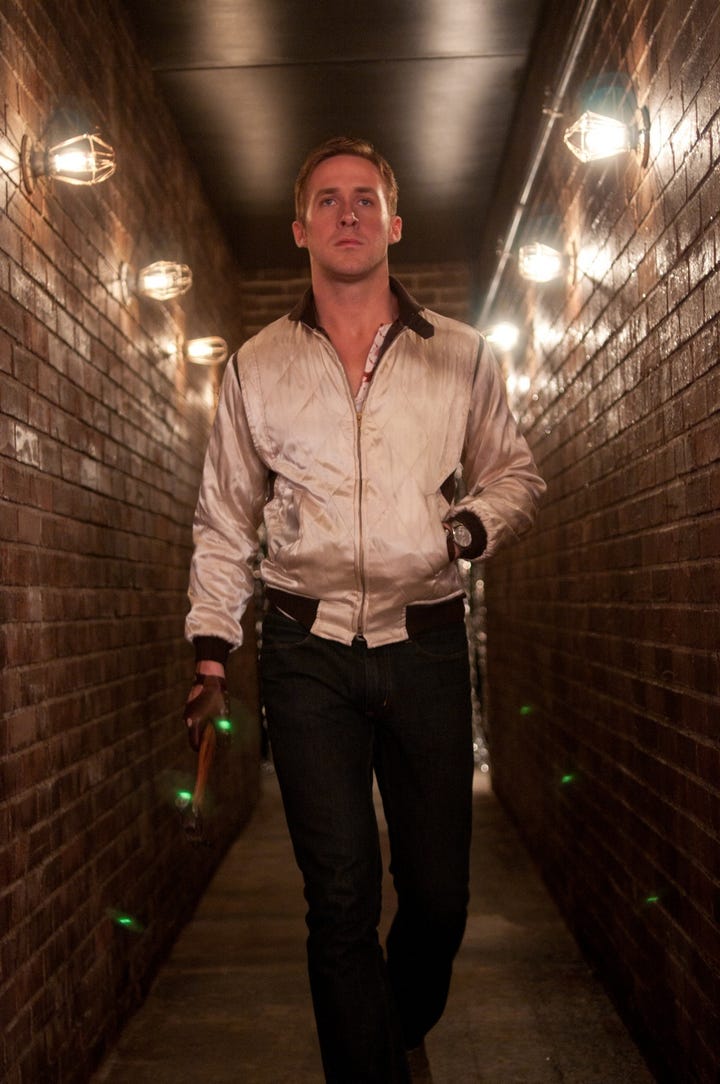 CC: Birds of Prey isn't the only movie we can see your work in, you have played your part in major films such as A Star is Born, Drive, Neon Demon, The Host, and more. Do you have any other films you've been a part of that you've seen interesting cosplay come from?
EB: I love the Drive jacket looks and recreating it. It's a lot of fun and people still send me pictures of it happening. I think it's crazy it was so long ago, and I still can see so many people rocking the Drive cosplay. Something that lasts that long and people are still inspired by it…no words.
CC: Before we wrap up, us being the cosplay lovers we are, we are always ready to welcome new members to the cosplay family. Have you or would you yourself ever give cosplay a shot?
EB: Me?? I mean there's a reason I'm a costume designer, I'm not a huge fan of being in the spotlight and taking pictures, but I love making things. That's where my love really falls on- making the looks behind the scenes. But I loved Rey from Star Wars, I think that's who I'd cosplay if I ever tried it. I've never seen anyone drape fabric better than that costume designer in all the different ways. It's different drapes in almost every scene and I love it. The work was stunning and I'd love to pull that off.
Birds Of Prey And the Fantabulous Emancipation of One Harley Quinn is available on Digital and 4K UHD & Blu-ray.