Ukrainian Cosplayer Shares Experience With War In Ukraine
Cosplayer Fenix Fatalist has been giving updates on her social media on the war in Ukraine.
Trigger Warning: This article contains descriptions of war and death.
February 24th was the day that changed cosplayer Mariia Karpenko's life. Known online as Fenix Fatalist, Mariia is a Ukrainian cosplayer based out of the capital of Kyiv. Mariia first heard the explosions on February 24th around 5:30 AM according to her Instagram, and since then has had her life completely turned upside down.
On Mariia's Instagram, she has been posting update videos on the war in Ukraine. Her first few updates were taken from inside a basement in Kyiv, sharing that she has had little to no sleep in the first week of the invasion. While Mariia has stated that she is "pretty calm on [her] stories", her life has become one simple task: survive.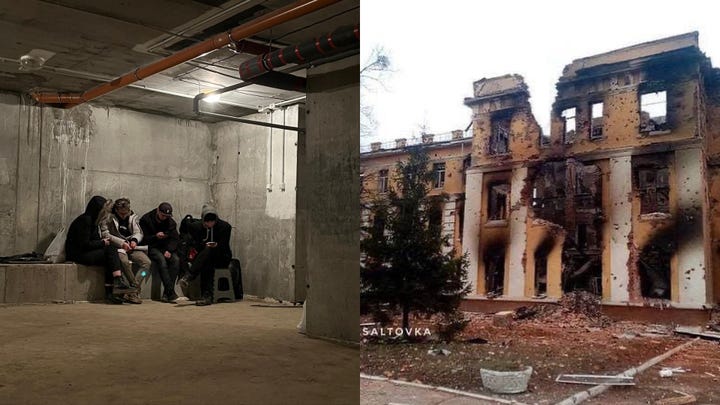 "Any sound is dangerous," Mariia wrote on her Instagram. "You ALWAYS hear [an] alarm. This sound is ALWAYS with you. When you stop doing something, you hear this sound. I'm curious if it will ever go out of my head."
In her video on March 3rd, the sounds of bombs can be heard in the background. She states that over 8 days she had almost no sleep and that it is "not a safe sleep". In the video, Mariia explains that "anytime we wake up from shooting, or from bombing, or from whatever."
On March 8th, Mariia created another video on Instagram sharing that she had escaped Ukraine and was in Budapest with her cat at the time of the video. Her husband is still currently in Ukraine, as well as many of her friends. "My husband left in Ukraine. Some of my friends don't reply, and I even don't know, are they alive or not. I don't know when I will return home. I don't know where I am gonna live next month. I don't know what will happen to my business. I feel guilty for running away. I feel guilty that I didn't learn anything about fight."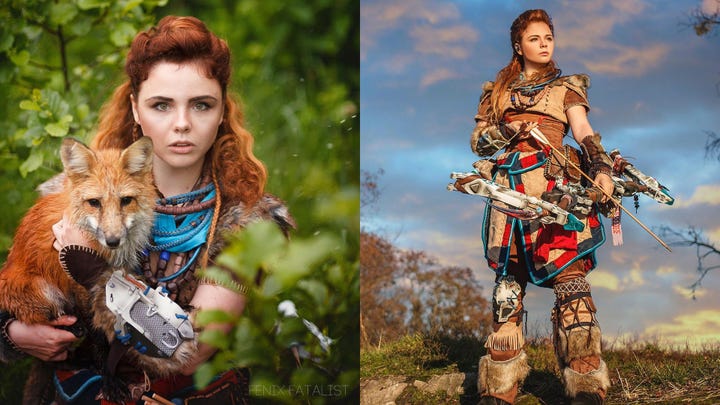 It is unknown how long the war in Ukraine will continue. In the past week, the fighting in the cities of Mariupol and Kyiv have increased dramatically. Just Sunday night, a shopping center was destroyed in an attack that left at least eight killed with more casualties expected as officials search the rubble.
"We're gonna rebuild it," Mariia explained in the video. "We're gonna build it from hell, we're gonna build it from the ground… but we won't get our people [back] and we won't get our kids [back] and we will never forget. We'll always remember that."
On Mariia's Twitter, she has posted information about opening up their accounts to help people in need in Kyiv. All donations go directly back into helping people in need in Ukraine. Mariia also has digital cosplay patterns for sale on FD Cosplay Studio's website.
We opened our own accounts for helping people in need here in Kyiv

All payment info is here: https://t.co/dN2QiqFvzE pic.twitter.com/4p905VDsBc

— fenixfatalist (@Fenix_Fatalist) March 2, 2022
"I believe in my land and in my country," Mariia wrote in an Instagram post. "I know that sun will glow again upon Ukraine. Yet I wanted to remind you that our persistence doesn't erase pain. Physical or emotional. I am a lucky Ukrainian. Yet I would never wish for anyone to go through the same thing."