Prop Maker Creates Animal Crossing Fossils in Real Life
Flux Tide Designs just made getting fossils from Animal Crossing a reality.
If you're like us, then you've probably been spending a lot of your time in quarantine playing Animal Crossing. The Nintendo game has been the 2nd best-selling game in the U.S. so far this year, and helped cause a massive shortage of the Nintendo Switch across the country due to people wanting to get a hold of the game.
Whether you have the game or not, there is a way you can collect your own fossils from the game in real life.
Kiril Hearn, aka Flux Tide Designs, has turned his prop-making business into Blather's personal powerhouse of fossil props. Hearn is usually known for his assortment of resin-casted Poke Balls and Lumas from Mario Galaxy, but started building the fossils from Animal Crossing earlier this year.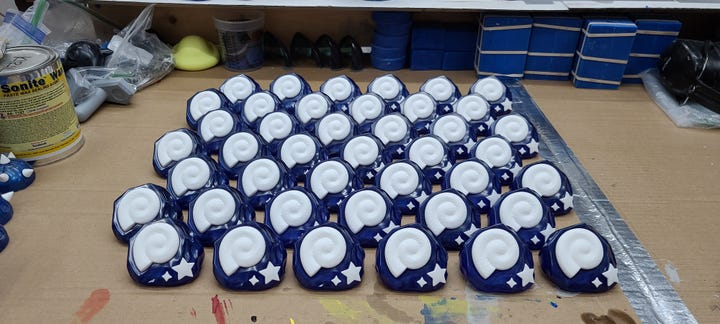 "I am always looking for what the next big popular thing will be to make replicas and artwork from," Kiril explained to Cosplay Central. " I tend to lean towards making things from media I really like, and that happens to be a lot of Nintendo games. I knew Animal Crossing was going to be popular, but with COVID-19 hitting the world as hard as it did, it made Animal Crossing a great escape for everyone. The fossil, in my opinion, had the most unique shape out of any of the other items which is what drew me to it first. I knew from the start how I wanted the end product to be and felt I could execute my idea pretty well!"
The fossils are created with resin. It usually takes him about 4-5 days in his off-time to create 20 fossils. "I cast them four at a time, which is 15 minutes of prep for the resin/molds and then another hour for the resin to cure," Kiril said.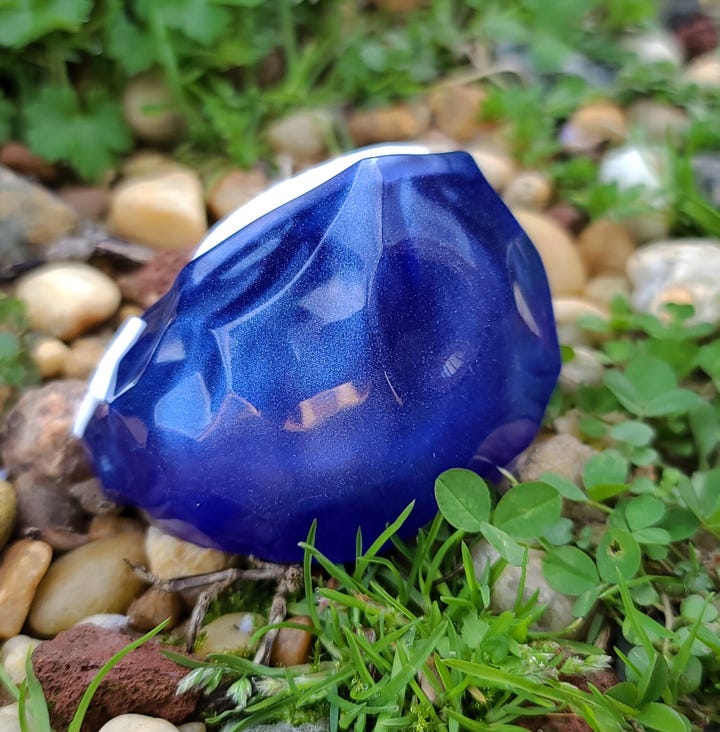 But what makes his fossils very unique is how they appear to be slightly translucent, and makes the prop look even more lifelike. He uses several different pearlescent powders with transparent dyes that gives it the effect.
What Kiril wasn't expecting, however, was just how fast he sells out of his fossils. "I knew that I would be able to sell the fossils, but I definitely wasn't expecting them to blow up as much as they did!" Kiril told us. "The first time they went up on my website it only took them half an hour to be sold out, and each week they've gone up they keep selling out faster and faster."
Kiril's fossils are selling out about as quickly as the Nintendo Switch nowadays, but if you're hoping to snag one, you're in luck: he posts on his Instagram Stories the exact time and date when he puts them up for sale. It would probably be best to set a timer on your phone too. Kiril explained to us that the fastest they've sold out has been 90 seconds.
If you can't get the fossil or simply want a different prop from Animal Crossing, don't worry. Kiril is working on other props from Animal Crossing as well.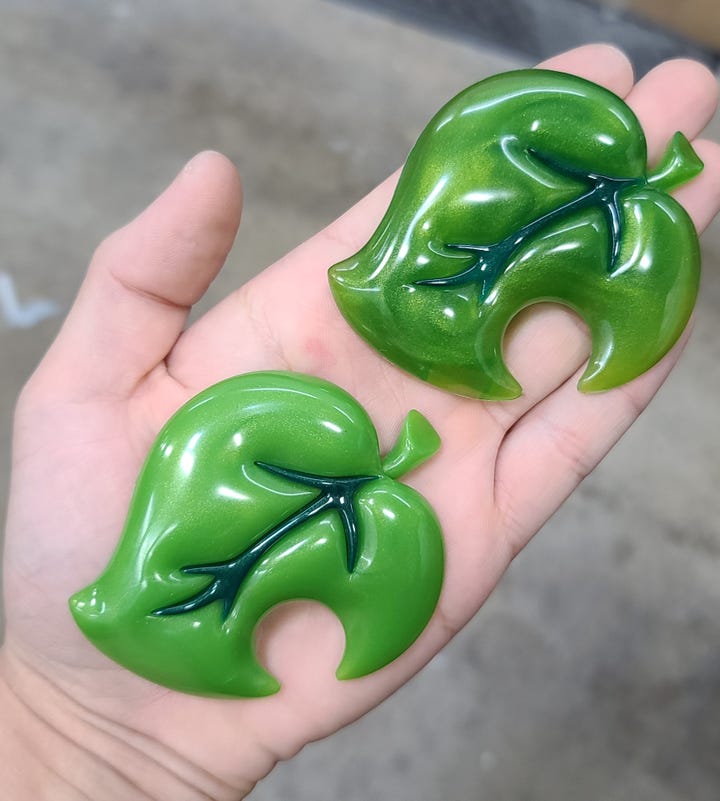 "I'm currently perfecting how I want the furniture leaf to look and that will be the most immediate addition to the Animal Crossing collection I'm making. After the furniture leaf the next item will be a miniature star wand. I have a few more ideas for the future, but the star fragments are definitely high on the list as well!"
To get your own Animal Crossing fossil, or other impressive props, be sure to check out Flux Tide Design's website.