How To Use Worbla To Add Details In Foam Armor Cosplays
Welcome to the world of Worbla! Worbla is a thermoplastic, and once it's heated up to pliable form, it is your new best friend in detail creation on your cosplay. Then when the Worbla cools, it becomes rock solid! Worbla is available in so many different types from a mesh version to a white and transparent version, for this tutorial we will play with the black (Worbla's Black Art) and brown (Worbla's Finest Art) thermoplastic. Let's get creative!
Products Used
silicone finger tips
hot glue and hot glue gun
scissors
various paintbrushes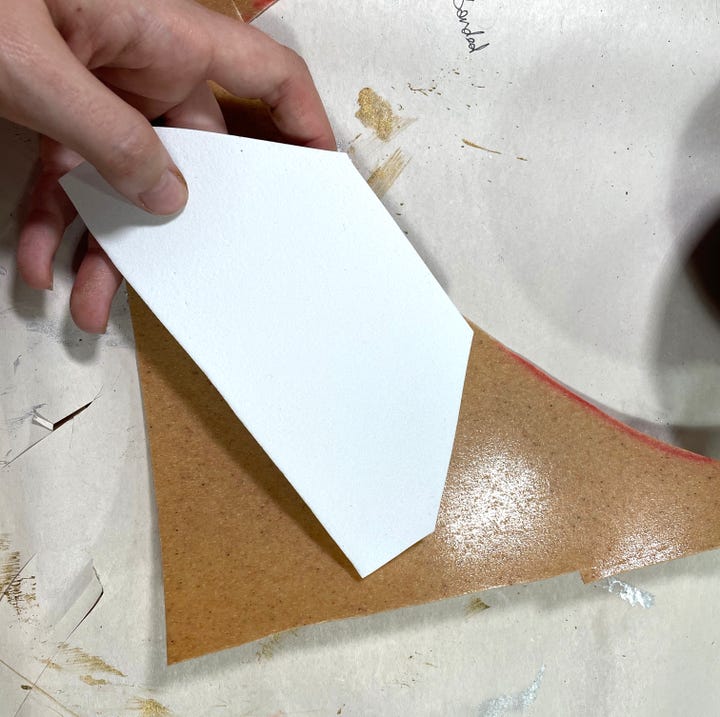 Please be warned when heating up your Worbla, the product will become very VERY hot. I've burnt the tips of my fingers enough to know. Also there is a melting point to Worbla too. If you over heat the Worbla, you'll be at risk in damaging the foam underneath or damaging the worbla. I suggest playing around with Worbla first to understand the material before placing it on your foam armor.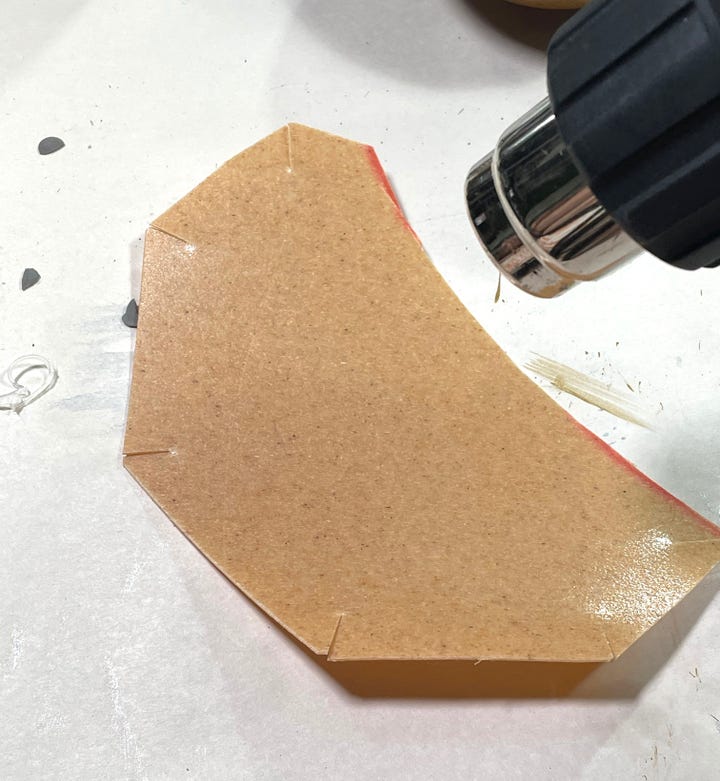 Once of the coolest aspects of Worbla is it's self adhesion. Once heat is applied, the Worbla will become sticky and from here we can place it on some foam to start detailing. You'll notice a textured side and a smoother glossy side at first glance. The smooth glossy side is the spicy side for the brown Worbla (Worbla's Finest Art).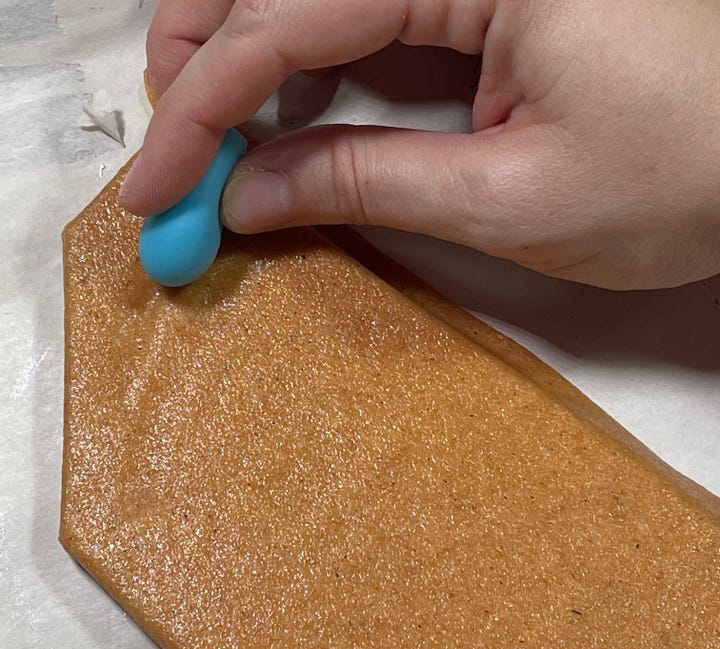 Here I am wrapping the foam piece completely in Worbla. That will give me a rock hard surface to adhere my details to. You can really go to town with creating shape and designs from your imagination. Using my foam scissors, I starting clipping, sculpting, and placing these Worbla details on my foam. You really can get creative here. Here are some great examples of details you can get with Worbla for your foam armor.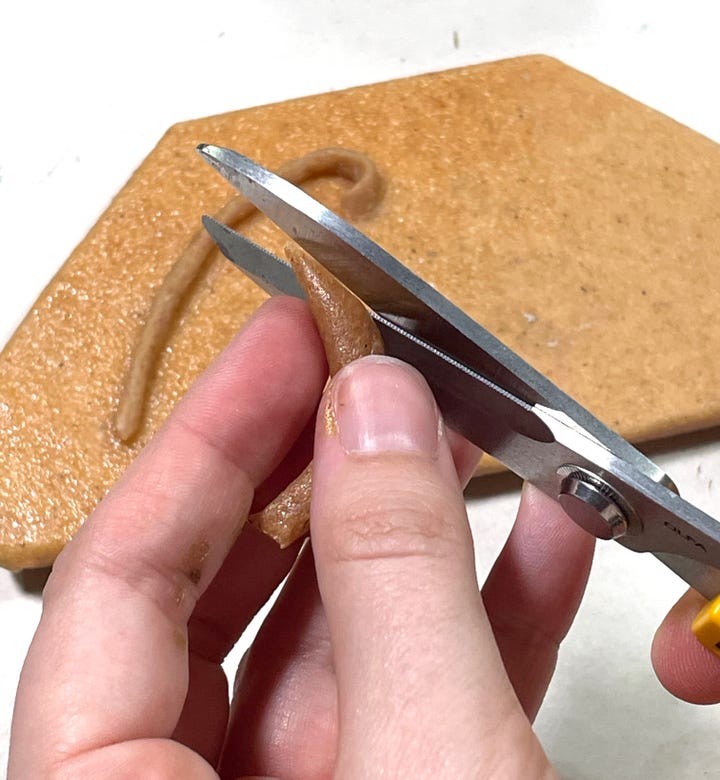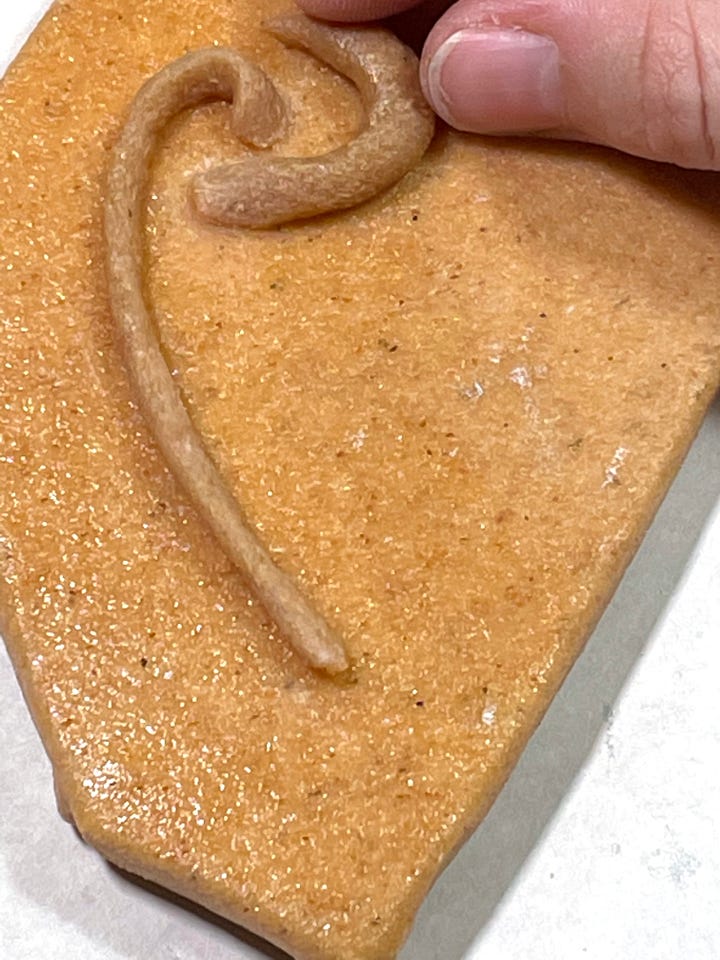 This next sample, I'm showing you that you can stack pieces of foam on top of each other then place your heated up Worbla over top. I used precut foam dowels from Micheals in different shapes and sizes. Using a tool or your silicone tipped finger, smooth the worbla sheet over top, let the Worbla fall over the raised foam pieces and press it down into the creases.
Now, the foam is secure underneath the Worbla so you can add more details if you want. This is one of my favorite techniques to do if I need buttons on a gauntlet or symbols on a chest plate. The black Worbla is a great one to choose if you are wanting a smoother finish right from the start. Black worbla is less textured so you don't have to sit and sand for ages.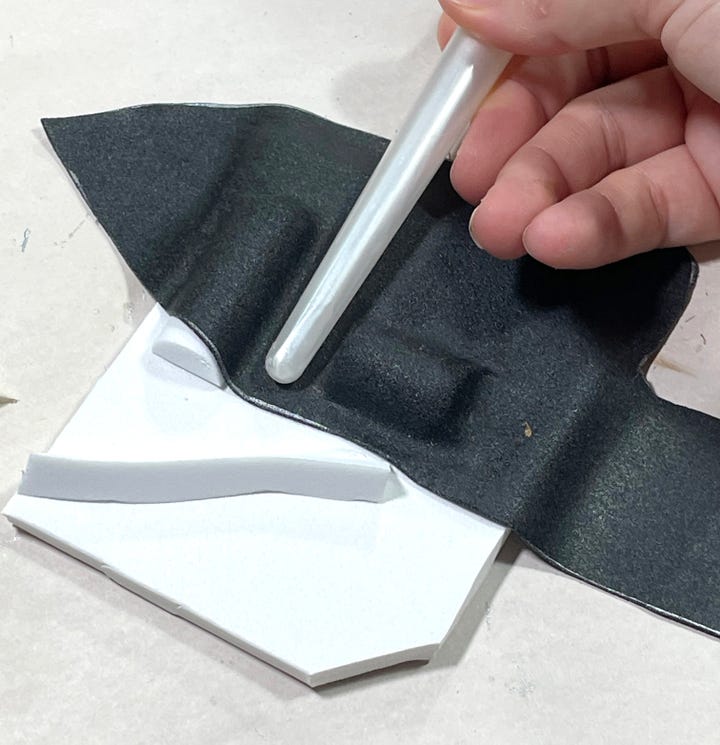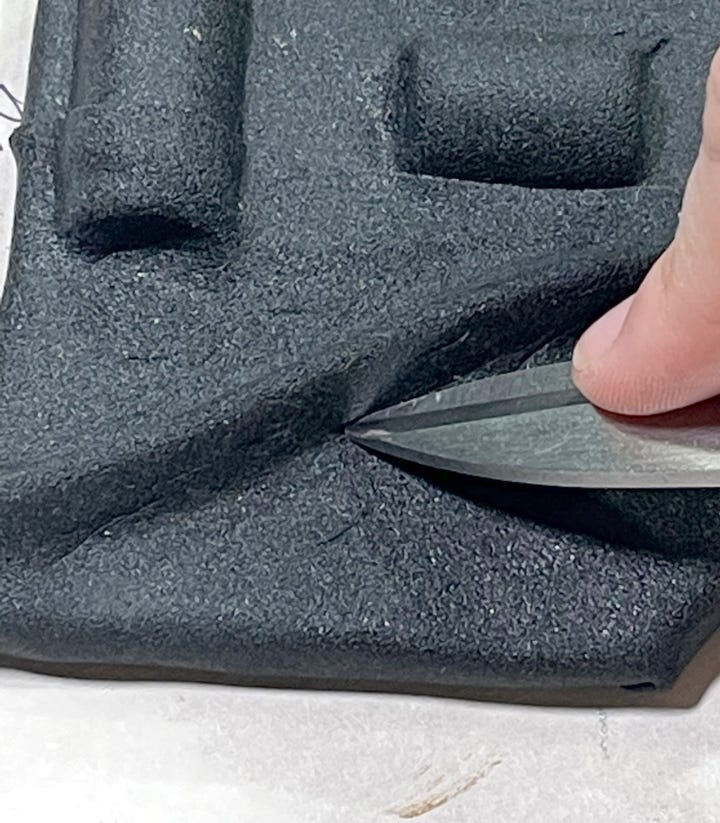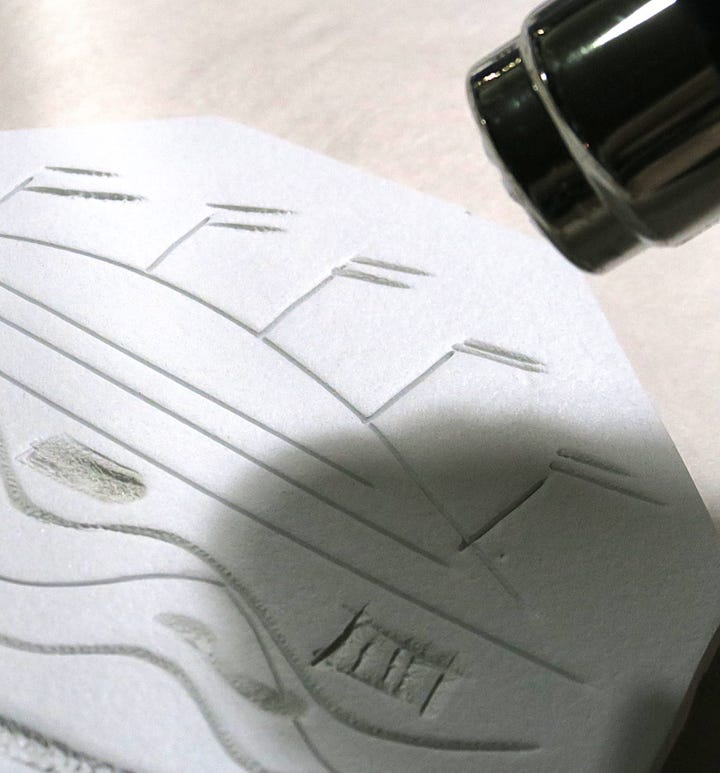 The last sample here is what happens if you manipulate the foam before you add Worbla. I used a wood burner tool and an art knife, with heat activation by my heat gun, to slice and carve into the foam. Once I had the details I wanted, I heated up some brown Worbla and placed in on top. Using a tool or my silicone tipped finger, I'm pressing the worbla into the foam grooves. This is a great technique for subtle details on your foam armor that you can also pump up with paint.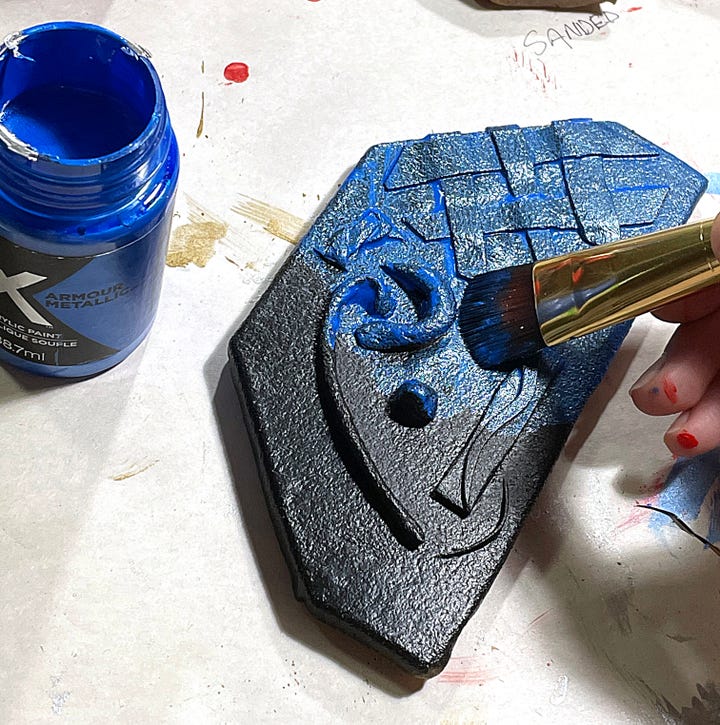 Painting on Worbla is super easy. I grabbed some Plaid FX paint in Saber Blue, applied 3 coats, then detailed with Plaid Fx Chainmail and Plaid FX in Carbon. Use different brushes of different sizes and shapes to apply the paint. Get creative!
Last addition to your new Worbla foam armor is a clear coat spray to lock down all the paint. Now you are ready to hit that convention floor to show off your fancy Worbla detailed armor.
Happy Worbla-ing!